Scottish food and drink has been highlighted as a potential powerhouse industrial sector for the nation's future. Next month we all have a chance to our bit for the cause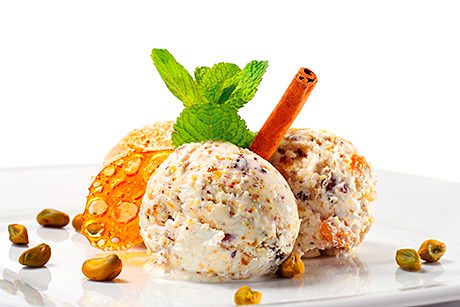 IN many ways these are good times for Scottish food and drink. Scottish-based companies of different styles and sizes have been setting the heather alight with excellent, often award-winning produce.
Sales at home and abroad have been doing well. And retailers of all sizes have been highlighting and promoting Scottish goods. Indeed a number of independent retailers in Scotland have been working closely with local food producers to give their customers the very best of local produce.
In an international market that has been tough, to say the least, sales of whisky have been booming and across Scotland's drinks industry in spirits and beers, and in innovative new products, large and small companies have been inventive and successful. The Scottish soft drinks scene has also seen impressive new developments.
So we should mark all those achievements, publicise them and encourage the public to embrace their national food and drink culture still more.
And we can, in just a few weeks time, from Saturday 7 September to Sunday 22 September it's Scottish Food & Drink Fortnight.
Organisers describe it as: "A celebration of the best that Scotland's vibrant larder has to offer.
"It has grown every year as more people across the country get involved: our website listed over 220 events in 2012, from foraging to farmers' markets, cooking demos to butchery classes.
"The Fortnight, managed by Scotland Food & Drink, is for everyone who wants to share in the success of this country's produce, whether you grow, sell, cook, make or simply eat and appreciate it!
"Our aim is for 2013 to be bigger still – we want to support hundreds of your events across the country from 7 -22 September."
2013 events organised so far are detailed on the festival's website
www.scottishfoodanddrinkfortnight.co.uk
They include everything from Chillifest, featuring Scottish-made chilli products, at Scone Palace on 21 September, to Something Fishy being organised by Newton Stewart firm Ferry Fish.
And there's still time for retailers all across Scotland to get involved.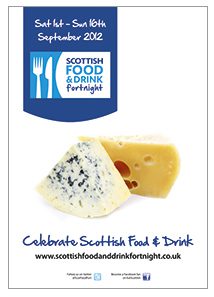 The campaign suggests: creating themed gondola ends specifically for Scottish producers, making Scottish goods a focal point in store; running sampling activity in store throughout the fortnight; creating a Scottish meal deal; showcasing a different Scottish producer each day of the fortnight; devoting space to Scotland's most celebrated brands, and more.
Retailers and others planning an event can register for a free listing on the Scottish Food & Drink Fortnight website and can benefit from free marketing and PR.
And the festival also plans social media activity through Facebook and Twitter.
As this issue of Scottish Grocer went to press the Scottish Food & Drink Fortnight website was about to list its 2013 materials for download. Last year's collection included generic items as well as category-specific materials including posters and blank-area, belly posters in A4 and A3 sizes as well as shelf-edge materials, stickers and tent cards covering categories like beef, bread, cheese, cupcakes, salmon berries and whisky.
www.scottishfoodanddrinkfortnight.co.uk
For more articles from our Scottish Food and Drink Fortnight special please click here to browse
Follow Scottish Food and Drink Fortnight @scotfoodfort