Graham's grabs an innovation award for protein packed yogurt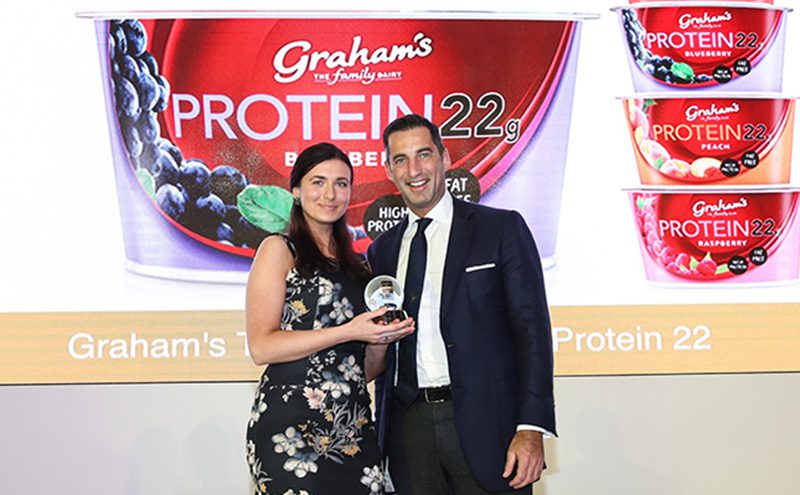 SCOTTISH dairy firm Graham's has gained global acclaim after picking up a Gulfood Innovation Award for new product development at the Dubai World Trade Centre.
Graham's topped the Dairy Innovation Award category with its new Protein 22 yogurt.
Launched in January, Protein 22 is available in four flavours, strawberry, raspberry, peach and blueberry, with each pot containing 22 grams of protein.
Graham's managing director Robert Graham, who attended the awards ceremony in Dubai, said staff at the Bridge of Allan based dairy were "thrilled to have been recognised on the international stage for a product we are so proud of."
"We developed Protein 22 in response to the growing trend towards high protein, low sugar diets and the rate of sale is already very strong, surpassing our expectations, which is testament to the great taste and quality of the product," said Graham.