THE UK's Office of Fair Trading has found few problems with fuel pricing. But in May offices of some of the world's leading fuel firms were raided by European officials intent on investigating possible fuel price-fixing. Petrol dealer representatives in Britain have had suspicions for some time and await the outcome of investigations with interest.
INDEPENDENT fuel dealer group the Petrol Retailers Association, MPs and others are urging British competition authorities to look again at fuel prices in the UK after it became clear that European bodies were investigating possible fuel price-fixing.
The move by the European Commission was marked by sudden raids on offices on some of the world's most important fuel companies and a leading price assessment organisation.
PRA chairman Brian Madderson told Scottish Grocer he hoped the European investigations would finally throw light on reasons for disturbing fuel price volatility that it had brought to the attention of UK officials as far back as 2012.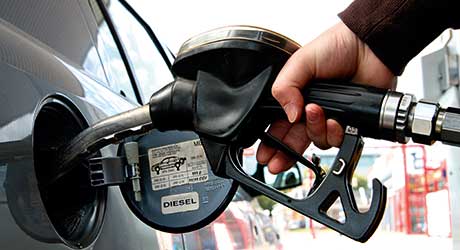 It has repeatedly expressed frustration with UK body the Office of Fair Trading, which it argues has done little to address a situation that, along with substantial fuel tax increases and huge competition from supermarket filling stations, has been piling severe pressure on independent retailers.
European officials raided the offices of several giant fuel companies in mid May. At the time it did not reveal which companies were involved but afterwards BP, Shell, the Norwegian oil operation Statoil, and the oil pricing agency Platts, said they were dealing with the EU authorities in the investigation. In the oil industry the Platts organization acts as a source of benchmark price assessments in energy markets.
The European Commission said officers had carried out unannounced inspections because of concerns that oil prices may have been distorted and companies may have colluded on pricing.
It said distortions of assessed prices could have major impacts on prices of crude oil and on refined oil products (which include petrol and diesel) as well as other energy products and had the potential to harm the interests of consumers.
As part of the investigation, the Commission was reported to be examining whether companies may have prevented others from participating in the pricing process in ways that could distort published prices.
If that had occurred it may be regarded as a violation of European antitrust rules designed to prohibit cartels, restrictive business practices and abuses of dominant market positions.
The various companies said they were co-operating with the European authorities and a BBC report said the Norwegian company Statoil had said the suspected violations related to the Platts' Market-On-Close price assessment process, and may have been on-going since 2002.
Brian Madderson claimed the developments were remarkable in their difference to the approach to oil prices taken by UK bodies.
"From our perspective one of the most interesting things has been the almost universal condemnation of the investigation carried out by the Office of Fair Trading," he said.
"The PRA was the first organisation to raise an official complaint which we did in February 2012. The OFT tried to brush that off at the time, saying there was not enough evidence."
The dealers group then canvassed MPs and other motoring organisations saying it didn't think the OFT attitude was good enough and that fuel pricing processes weren't transparent.
Eventually, he said, a cross-party group of MPs including a number from Scotland and Northern Ireland "forced the cause" and the OFT issued a call for information last Autumn.
"Our members put in a lot of additional information but yet again they said they were not going to do anything.
"The OFT had called over a very short window – six weeks – for voluntary information.
"I'm not sure that they interviewed all of the companies and importers trading in the UK market.
"Clearly if you are up to malpractice you're not going to volunteer any information at all," he said.
Other critics of the OFT approach included Conservative MP Robert Halfon. In the House of Commons he slammed the organisation's performance accusing it of running a "limp-wristed and lettuce-like" enquiry into petrol prices.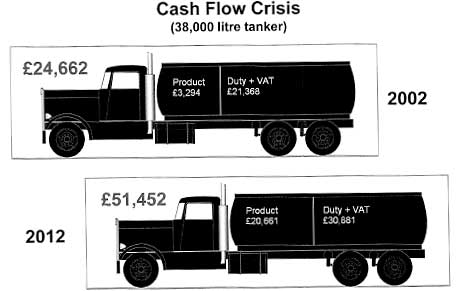 Shadow energy and climate change secretary Caroline Flint said the reports were concerning and if true suggested shocking behaviour in the oil market.
Labour had warned that opaque deals and relying on price reporting agencies left the market vulnerable to abuse, she claimed.
However, the OFT said that in its own enquiry it had asked for evidence on whether speculation or manipulation of spot prices, wholesale prices or futures markets could be leading to higher pump prices but no credible evidence had been submitted.
But the PRA's Madderson argued that movement on fuel prices in the early part of this year should have been enough to suggest something was worthy of investigation.
"From Christmas last year until about the third week in February this year, about eight weeks, we saw the wholesale price for petrol rise by 10p a litre," he said.
"At that time there was no duty increase so that represented an increase of over 20% in the product price element of the price at the pump.
"At the same time UK refineries were bleating that they were producing a surplus of petrol because the market was so weak.
"And our retailers confirmed that in parts of January and February demand compared to the previous year was down by 10 – 20% because of the wintry weather.
"I think all the people who wanted the OFT to take some action are hoping that the EU will do a thorough investigation and that the government might even lean on the OFT to reopen the position.
"That must be in the interest of the consumer," he said.
Allegations of price-fixing are important in themselves but regardless of how the enquiries turn out it was clear that wholesale price volatility in the fuel market was one of a number of factors that are currently making life very difficult for fuel retailers, Madderson said.
"We're noticing increasing volatility of the Platts' wholesale price.
"In the last two years we have seen wholesale prices move by as much as 4p a litre in four days.
"In some cases 4p a litre is more than the complete gross margin for an independent retailer – some of the smaller ones average about 3p a litre."
"One of the issues we have with supermarkets is that they can buy on a week or two-week lag basis. So if the price goes up, they don't necessarily have to put their price up for maybe two weeks. In between times the independent has to make a decision: Does he increase the price or take a hit to stay competitive."
High fuel taxation and the requirement that independent petrol retailers pay it up front (where some corporate fuel company-owned retail operations are allowed to defer payment) is also contributing to very tough conditions in fuel retailing for smaller businesses.
Many independents now keep much lower stock than before because they simply can't afford to stock fully, the PRA chief said.
"We produced a chart that shows how much it cost for a dealer to by a road tanker of petrol in 2002 and 2012. It has doubled," he said.
"It's now more than £50,000 of which £30,000 is tax which the retailer has to pay more or less up front."