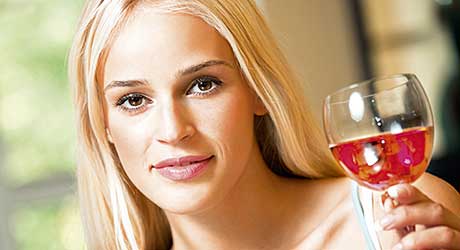 Big nights in have provided opportunities for c-stores in many product categories. It means the beers, wines and spirits section is going through a period of significant change.
NOT every c-store has an alcohol licence but for those that do the alcohol section usually takes on the status of essential.


It will account for a high proportion of sales and can be especially busy during the party season.
But these days with consumers staying in rather than going out the c-store can also take on the role of cellar and backroom store for customers' living rooms that become pubs or restaurants for the evening.
Marketing of alcohol is subject to stringent rules in Scotland, of course. It could be seen as unfortunate that stores can't include beers, wines, spirits and other drinks in deals that offer a solution for the big night in.
But it remains important to be aware of trends in drinks, to listen to customers, reps and others and to merchandise and promote effectively within the rules and within your designated alcohol trading areas.
As we approach the summer, drinks like lighter styles of wines and fruit ciders will become increasingly important.
Cider generally is changing considerably, with just about all of the big brewers now keen to get in on the act with their own brands.
The spirits firms have a clear strategy to gain space in c-store chillers with an ever-increasing selection of big-brand, pre-mixed drinks. And beer is going through some interesting times too, with developments in several sections of that market, including some on mainstream canned ale.
There are clear and distinctive c-store drinks preferences and areas of strength.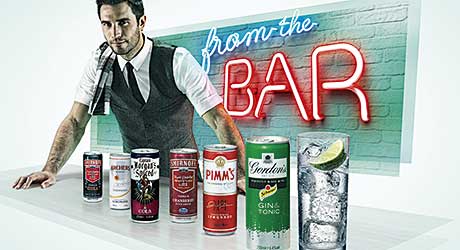 For example Accolade Wine reports that in the UK off-trade white wine is the most popular, style overall and is growing faster than red and rosé.
Not so in c-stores however.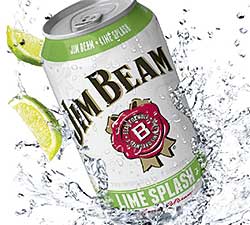 "Rosé continues to be a key driver of the impulse purchase market, growing ahead of the total wine market at 1.2%, versus 0.3%," the company told Scottish Grocer.
"And younger consumers who are more likely to buy wine en-route to an occasion are also more likely to buy rosé.
"Retailers should be prepared by ensuring they have plenty of stock refrigerated. In independents and convenience stores, 90% of wine purchased is consumed on the same day, therefore white and rosé wines should be kept chilled, particularly sparkling wines.
"If only a selection of wines can be chilled, stockists should ensure they chill wine from the higher price brackets as they represent a great profit opportunity," Accolade said.
It's top tips include:
• review your range – look at the big trends for this summer, such as rosé and lighter drinking and be sure to include products from well-known brands
• broaden your offering – retailers should look to offer a range of price points to encourage consumers to trade up when purchasing wine for special occasions
• stand out – stock brands with special on-pack deals or promotions, which stand out to consumers.


Another likely summer drinks trend will be the push of the pre-mix.
Diageo has announced the launch of a new campaign for its premixed drinks portfolio called 'From the Bar', which will be supported by a £2m marketing spend. The campaign's designed to stress quality and convenience.
Natasha Chapman, shopper marketing manager at Diageo GB, said: "Premix is the fastest growing alcohol segment in the UK, up 22% in value and 17% in volume year-on-year, so there is a real opportunity for retailers to increase sales by stocking premix drinks from well-known brands such as Gordon's, Pimm's and Smirnoff.
"We believe that through repositioning premixed drinks – and creating greater relevance to the shopper – there is a real opportunity to make premix the number-one choice for the casual, get-together occasion.
"Given the growing trend for more at-home consumption, the quality, choice and value that premix offers is particularly relevant for consumers."
Maxxium UK says the ready-to-drink category in the UK is worth £660m and sells more volume than any other spirits category.
It argues that cans are driving growth, with 20 new premixes launched in the last year, which, it says, shows that consumers demand new flavours.
It has just introduced Jim Beam Lime Splash into the UK .
The firm says the plan is to deliver a "convenient solution for shoppers looking for an alternative to current popular RTD flavours such as cola and ginger.
"It combines Jim Beam White bourbon with lime-lemonade to create a unique refreshing blend aimed at an 18-24 year old audience."