Not for the first time in recent years there are fears of an olive oil shortage. Should food-led stores be stocking up on extra-virgin continental nectar? And can home-grown high-end products like cold-pressed rapeseed oil step up to the plate?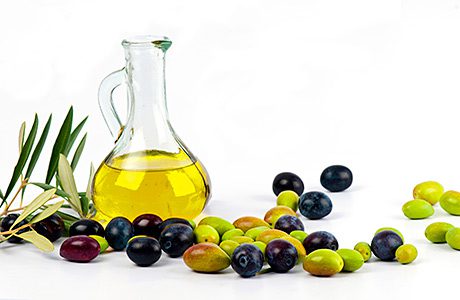 DROUGHT conditions last year could spell disaster for olive crops and lead to worldwide shortages. Europe's main olive producer, Spain is forecasting a harvest of 600,000 tonnes, 60% down on 2012.
The trouble began last spring, when a freak late frost damaged the olive groves while they were in flower. Later in the summer, a sustained spell of unusually hot, dry weather devastated the crop. The olives that did make it are smaller, less juicy, and yield less oil.
Other Mediterranean olive-growing countries – Italy, Greece Turkey and Tunisia – were also affected by the drought and so will be unable to make up the shortfall. And, on the other side of the world, a freak hailstorm in Australia wiped out 6% of its olive crop.
Spanish wholesale prices have already risen by 50% and the big question for retailers is: how much of that will wholesalers pass on to them?
Walter Zanré, managing director of UK brand leader Filippo Berio UK, said:

"Although we don't control the retail prices paid by the consumer, the drought in Spain will certainly have an impact on the prices paid by consumers in the UK and throughout Europe. In the short term there will certainly be price increases for both branded and own label olive oils.


"Olive oil is a natural product so, just like the wine trade, we are at the mercy of supply variations and price increases as a result of the weather."
Another fear is that the shortages, and accompanying high prices, will lead to adulteration. It's already considered to be a problem in the industry. In 2011, two Spanish businessmen were found guilty of selling "extra virgin olive oil" that was 75% sunflower oil.
So should retailers be looking for homegrown alternatives? Cold-pressed rapeseed oil (CPRO) is grown and manufactured in Scotland and elsewhere in the UK, and so appeals to customers who want to eat local. It's said by suppliers to contain half the saturated fatty acids of olive oil and far less than other vegetable oils. It also has a high level of Omega 3, plus Omegas 6 and 9. It contains no trans fatty acids and, when cold-pressed, retains all of its natural anti-oxidants.
There are now at least eight brands in the UK market and rapeseed oil is the fast growing oil type, growing over 21% year-on–year. And suppliers now offer pack sizes designed for outlets like c-stores.
Rapeseed oil is, however, underperforming in Scotland compared to the rest of the UK. That means Scottish retailers have an opportunity to play catch-up.
A spokesperson from Borderfields, the brand with the largest market share in the category, said: "As awareness of CPRO has grown, customers are beginning to trade up from standard vegetable oil because of the health benefits, provenance, versatility and flavour the product offers."
The brand owner sees affluent ABC1 women with grown-up children as the most likely purchasers. Its spokesperson said: "These consumers are likely to cook from scratch, are interested in cooking more healthily and are better aware of the benefits cold-
pressed rapeseed oil can offer."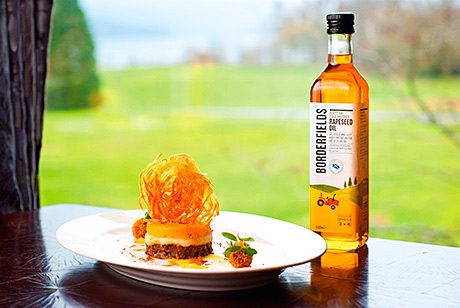 Images – Top, Forecasters predict the Spanish olive harvest will be down by 60% on 2012. As crops in Italy, Greece, Turkey and Tunisia were also affected by drought, they will not be able to make up the shortfall. Above, Cold pressed rapeseed oil is a home-grown alternative to olive oil. Producers argue that with half the saturated fatty acids of olive oil, there are environmental and health reasons for customers to switch.