Tag: Bassetts Jelly Babies
Sales of chocolate confectionery in bags are growing at 2.6% year on year with the average c-store selling more than £200 worth of bags...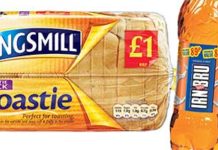 IT seems hard to imagine but there was a time when price-marked packs were few and far between in c-stores. In the days before...