KP Nuts hits anniversary milestone in time for Christmas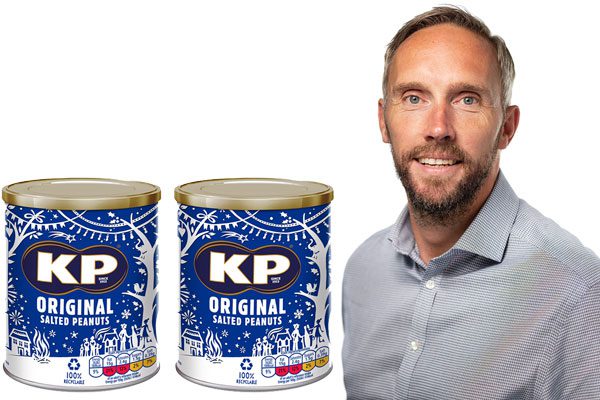 SAVOURY snacks can help to wet the appetite in the lead-up to Christmas dinner, making the nuts segment a popular choice for consumers to snack on during the day.
Plenty of people are in agreement here as well, as Nielsen data has found that 60% more people purchase nuts during the festive season.
So, naturally, for brands such as KP Nuts, the season presents a massive sales opportunity and it is this that Matt Collins, trading director at KP Snacks, has urged retailers to make the most of.
He said: "KP Nuts leads the segment as the UK's number one nut brand, worth £95.8million and growing in value at 18.1%.
"At nearly five times the size of the nearest branded competitor, KP Nuts holds a 29.5% share of the Nuts segment.
"Available in a range of delicious and popular flavours, from the iconic Original Salted Peanuts to Dry Roasted and Honey Roasted Peanuts, KP Nuts provide an excellent sharing option and the perfect accompaniment to a cold drink."
And with the festive season seeing a return of the KP Nut Caddies, they can make for a perfect option for the sharing occasion as well.
This year the brand has plenty to celebrate as well, marking 70 years since it first hit shelves.
To mark this occasion, KP has launched its biggest-ever retailer giveaway with a £70,000 fund.
Some 70 lucky retailers are set to win a cash prize of £700 each as part of the giveaway, with a further 160 £70 free stock vouchers up for grabs.
The giveaway kicked off on 8 October and lasts for eight weeks. Retailers will be automatically entered into the prize draw when they buy four cases of £1.25 KP Flavoured Nuts.
Along with this, the firm has pledged to donate 10p to Movember for every case sold to help make a total £10,000 donation to the charity.
Collins said: "We are delighted to be running this huge giveaway on KP Nuts, offering our valued retailer partners the chance to win big cash prizes while donating £10,000 to the Movember Foundation."