Knowledge gained from around the world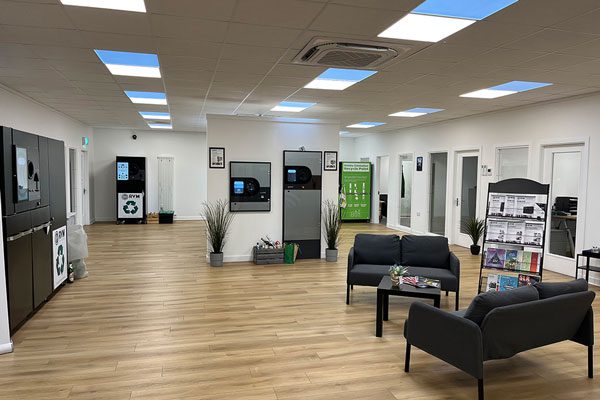 UK Sales Manager Gerry Mellor provides insights on what makes RVM Systems a top operator when it comes to deposit return schemes.
What sets RVM Systems apart from its rivals? What is its unique selling point? 
We have a long-term knowledge of operating in various DRS markets across the world, and our high-specification technology RVMs deliver bespoke efficient solutions, combined with professional installations and service support.
What is the company's mission? 
A more sustainable world for future generations – by encouraging consumers to recycle single-use containers, we help to limit waste, protect the environment and contribute to a circular economy. 
What range of reverse vending machines (RVMs) does your company offer? 
As the main supplier of RVMs and high-speed counting solutions to DRS markets, as well as other markets across the world, we offer a comprehensive range of standalone RVMs and modular, customisable RVM system solutions.
Our machines are DDA-Compliant with a 21.5in screen, online monitoring via the MyRVM app, customised wrapping options, plus a QR code and loyalty card reader, donation options and Re-motion the promotion configurator tool. These are just some of the features possible for a turnkey delivered and installed RVM.
Which of these machines would best fit for a convenience store with more limited space? 
Our RVM X2 is perfect for smaller convenience stores with a small footprint. The X2 is designed to maximise input speed combined, with a large storage bin facility that accepts up to 50 units per minute and can easily store 500 PET and 1500 cans. This gives us the highest volume versus foot print on the market.
How can retailers make the most of their limited space in store? 
Every retailer should consider the operational aspect of an RVM, especially the frequency of emptying bins and the storage capacity needed prior to collection. Investing in an RVM with the highest storage capacity will reduce space needed prior to collection and free up store personnel.
Retailers should also think about the expected returned container volume in their stores before choosing their machine, driven by their own drinks sales volumes, customer shopping behaviour, frequency of collection and their own engagement with the scheme.
How does your range of RVMs stand out from competitors? 
There are so many benefits to our RVMs, including the "Plug & Play" all-in-one solution and the versatility of our machines, which have both front and rear emptying. We have the highest storage capacity on the market as well, with optimised bins for easy and efficient machines. 
Our machines can also process 50 containers per minute, complete with a mix compactor to provide the flexibility of both separation and co-mingling of PET and cans after compaction. 
Our knowledgeable support and product experts, with high customer experience ratings, are also on hand to help provide advice for machine installations, in-store training, and aftercare for the machines.
What installation services, staff training and maintenance support do you offer customers? 
We install all RVMs into the retailer's store and, at point of delivery, we carry out a full training session with staff nominated by the store so they are fully conversant with the machine and how it operates and what regular maintenance the RVM requires.
We also offer various machine service packages, which are designed to ensure the RVM runs smoothly and extends the lifetime of the machine and covers any parts due to a natural part failure.
Where can Scottish retailers find RVM Systems and how can they get in touch or visit the company? 
As a business, we would be delighted to invite any potential customer to visit our showroom in Broxburn, where they can see our latest range of machines and are very welcome to "test & try" them.
Our UK business contact details are uksales@rvmsystems.com for email or telephone 01506 537302.