Brodie's decision follows on from strong results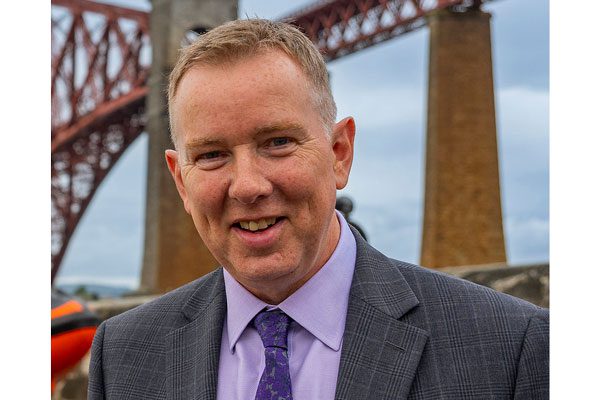 JOHN Brodie has revealed that he is to retire as CEO of Scotmid after nearly 20 years at the helm.
The 59-year-old told of his decision as the society announced impressive increased half-year trading profits.
He will continue as chief exec until August next year with Karen Scott, current chief operating officer, taking on the role.
Scotmid's board has already started looking for a successor and is hopeful of making an announcement soon.
Brodie joined the society in 1993 as chief financial officer, taking over the top job in 2004.
Scotmid president Jim Watson said: "I would like to thank John for the way he has guided the society through some of the most difficult times that businesses have ever faced – from the credit crunch, Brexit and covid through to the continuing cost-of-living crisis.
"When he retires next August, he will hand over a strong and successful society that delivers our core purpose of 'Serving our communities and improving people's everyday lives'."
Brodie said: "It's certainly not goodbye just yet as there is still a great deal of work to be done between now and August, so it's very much business as usual. 
"Making my announcement early will help ensure a smooth transition, enabling the society to continue as normal."
The decision comes as the Edinburgh-based co-operative saw trading profits rise to £1.5million for the 26 weeks ended 29 July – up £0.4million on the interim results last year.
Turnover was up by £12million to £212million, with net assets increasing to £122.8million. The result was achieved despite costs continuing to rise, high inflation and the financial crisis having an impact on household spend.
Scotmid's focus on long-term growth has led to further retail upgrades and the food convenience division delivered a solid performance. Footfall increased thanks to good early summer weather, and better availability meant key trading periods could be maximised.
Brodie said: "We have identified areas for continuous improvement, allowing us to best serve our customers and communities, and maximise sales opportunities."
Brodie is chair of the SRC and director David Lonsdale said: "John Brodie is a towering figure in Scottish retail. He has made an enormous contribution to the industry and to the SRC."