A journey to the west for spirits
BBC Spirits reckons it's out to make a first in the UK market with the launch of a range of Chinese whiskies and gins.
Claiming them to be the first Chinese whiskey and gin brands to launch in the UK, BBC has launched Gaolong Chinese spirits.
The range includes Gaolong 5 Year Old Bourbon & Brandy Cask Single Malt Chinese Whiskey, Gaolong 5 Year Old Bourbon Single Cask Single Malt Chinese Whiskey, Gaolong Blended Chinese Whiskey and Gaolong Botanical Gin.
The entire range is available to purchase via the Whisky Exchange website with prices coming in at £29.95 for the gin, £37.75 for the blend, £52.95 for the Bourbon Cask and £59.95 for the Bourbon & Brandy Cask.
Greg Kimber, sales director UK & Ireland at BBC Spirits, said: "Everyone at BBC Spirits is hugely excited to be working exclusively with The Whisky Exchange and Speciality Drinks on the Goalong Chinese whiskey and gin brand.
"This is the first Chinese whiskey and gin to launch in the UK and the liquids inside are of the highest quality, they are a must-try for all whiskey and gin lovers."
Firing up the new release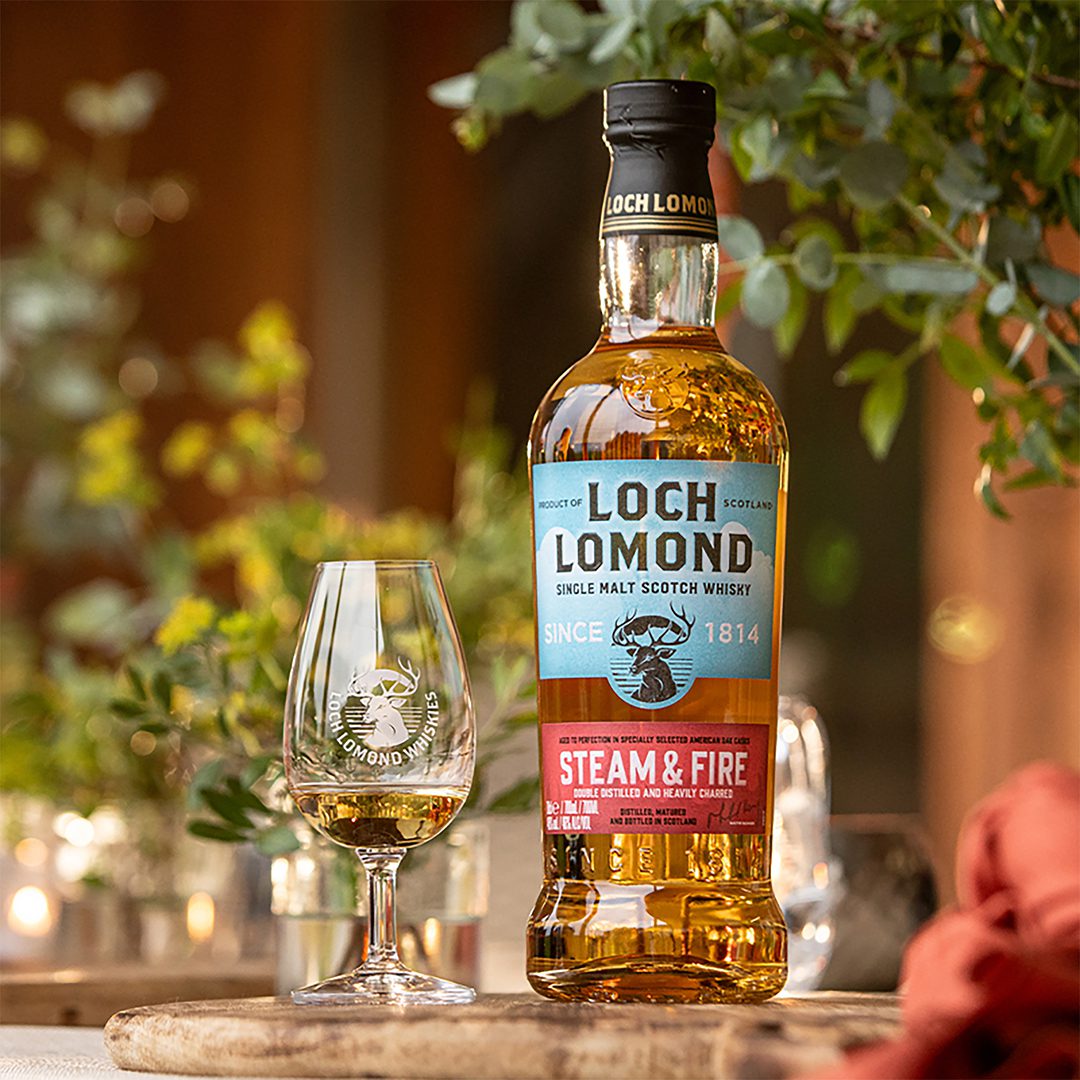 INDEPENDENT distiller Loch Lomond Whiskies has launched a new single malt whisky expression to further build up its portfolio.
The new Loch Lomond Steam & Fire expression comes in a 700ml bottle with an RRP of £45 and can be purchased now from specialist retailers as well as online from Master of Malt.
Tasting notes for the new expression have been described as orange, pear and melted sugar with dark chocolate to help add a soft smoke finish to the whisky. The final result comes bottled in at 46% ABV.
Michael Henry, master blender at Loch Lomond Whiskies, said: "Steam & Fire is unlike anything we have created at our distillery before.
"Intended to capture our extensive and unique capabilities in whisky making, it is a striking expression that speaks to the heart of what Loch Lomond Whiskies is trying to achieve and our ongoing experimentation with flavour.
"Steam & Fire is a representation of our quest to create whisky outside of the ordinary, bringing together our impressive capabilities in distillation and maturation."