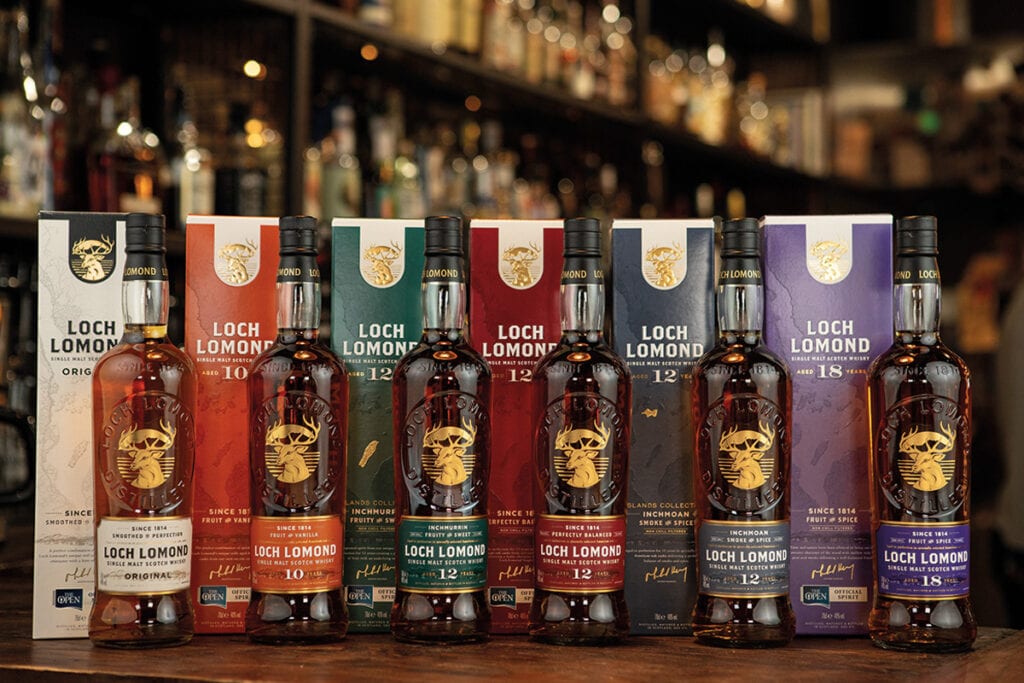 LOCH Lomond Whiskies has overhauled the packaging across its single-malt whisky portfolio.
The new look packaging has been described by brand owner Loch Lomond Group as "more contemporary" and now features simple flavour descriptions in a bid to make the range more easy to navigate.
As part of the revamp, Loch Lomond Group has brought its Inchmurrin 12 year old and Inchmoan 12 year old under the Loch Lomond Whiskies brand.
Loch Lomond Group plans to release a further three Loch Lomond single malts later this year.
John Grieveson, chief marketing officer for Loch Lomond Group said the firm recognises that continued success in whisky category "depends on our ability to clearly communicate what makes our whiskies so unique."