Scottish snacks brand's innovation looks to be kinder to the environment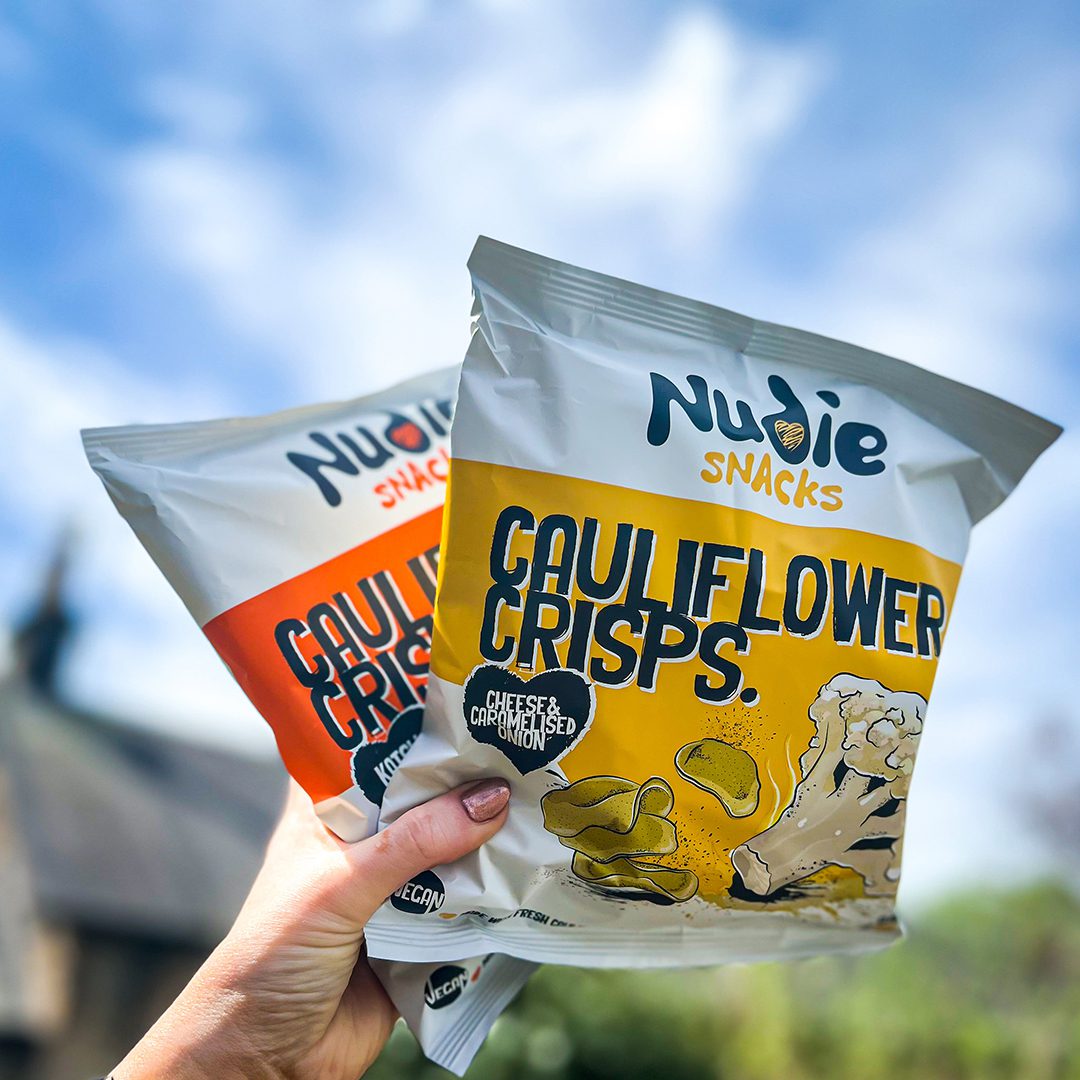 SCOTTISH-based business Nudie Snacks says it is actively doing its part to help reduce food waste across the country.
Making use of "wonky vegetables" that would otherwise go to waste, Nudie Snacks produces a range of cauliflower crisps that remain good for the planet as well as good for the consumer, according to the business.
And that's just the aim of the firm, claims founder Tracey Hogarth, who said that Nudie Snacks looks to make crisps that would appeal to vegan and gluten-free customers but also tasted good while reducing its impact on the environment.
The Cauliflower Crisps come in two flavours, Cheese & Caramelised Onion and Katsu Curry, which are low in calories and high in protein and fibre.
Hogarth said that 40% of the cauliflowers used come from 'wonky vegetables' that would otherwise go to waste.
This remains a massive problem in the UK as the firm reported that one third of all the food in the UK is sent to waste.
Nudie Snacks is now set to help inform consumers about this by communicating with shoppers about the process of its Cauliflower Crisps.
Hogarth said: "Our aim is to offer consumers healthy and delicious snacks packed with high protein and high fibre made from plant-based ingredients that actively support our effort to help the environment.
"Our snacks are home-grown and home-produced to reduce our impact and carbon footprint."