UK Government set to clamp down on under-age vaping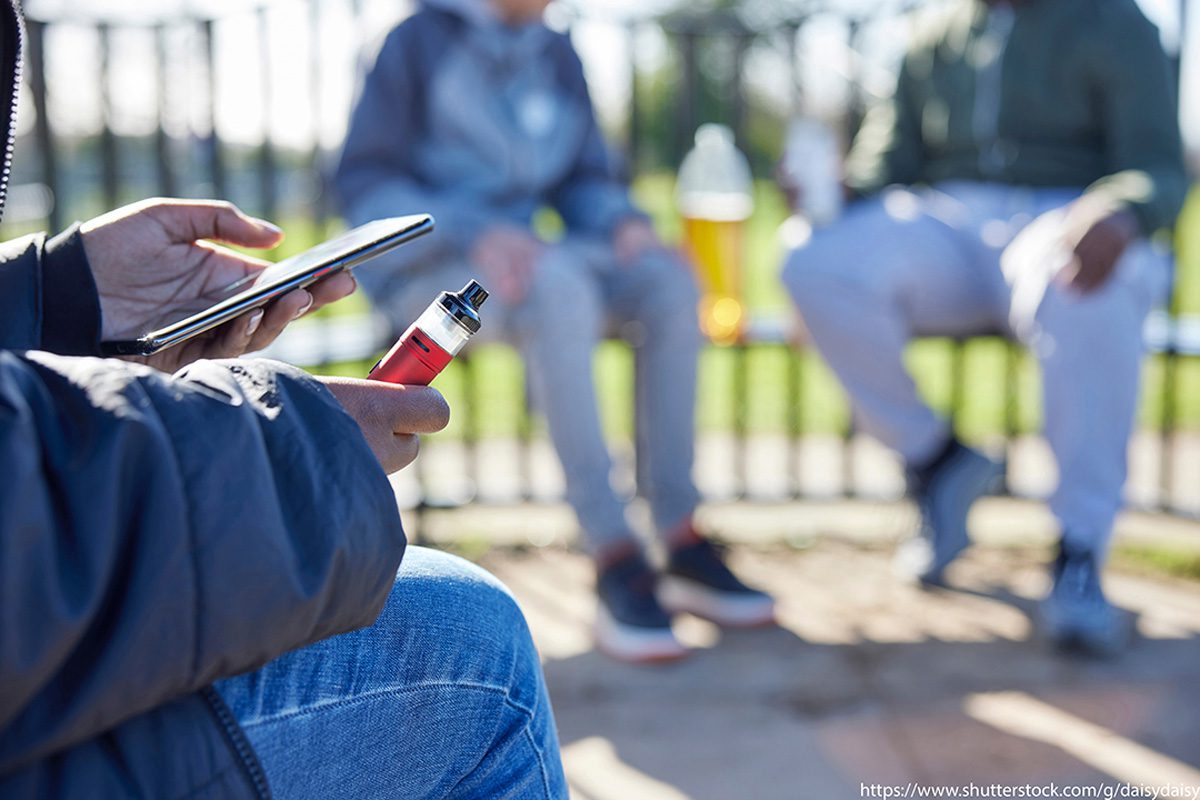 THE UK Government has announced its intentions to close a legal loophole that has allowed free vape samples to be given out to under-18s.
The legal loophole, which allows the vaping industry to give out free vape devices to children in England, is set to be closed under new plans announced by Prime Minister Rishi Sunak.
Sunak said: "I am deeply concerned about the sharp rise in kids vaping and shocked by reports on illicit vapes containing lead getting into the hands of school children.
"Our new illicit vape enforcement squad – back by £3million – is on the case, but clearly there is more to do. That is why I am taking further action today to clamp down on rogue firms who unlawfully target our children with these products.
"The marketing and the illegal sales of vapes to children is completely unacceptable and I will do everything in my power to end this practice for good."
Along with this, the PM has said he will crack down on marketing he described as being geared towards children as well as review the selling of 'nicotine-free' vapes to under 18s. There will also be a review into the rules on issuing fines to stop shops selling vapes to under 18s illegally to allow local Trading Standards to issue on-the-spot fines and fixed penalty notices more easily.
The UK Gov said that the promotion of cheap, colourful products are targeting children, prompting the new action to crack down on this.
The new moves comes after recent NHS figures that found that 9% of 11-15 year olds used e-cigarettes in the UK in 2021, up from 2018's figure of 6%.
Industry members have welcomed the government's announcement with the UK Vaping Industry Association (UKVIA) supporting the new moves from the UK Gov while simultaneously reminding that vaping should continue to be seen as more of a smoking cessation tool to stop consumers from smoking traditional tobacco options.
John Dunne, director general at the UKVIA said: "The UKVIA fully supports the government's actions to protect minors and urges the Prime Minister to ensure that this tough stance is followed up with equally tough action.
"For too long some rogue firms have felt they had free reign to sell a product designed to help adult smokers quit, to youngsters because they realised that the chances of getting caught were slim at best.
"We totally agree that there can be no justification in giving free vape samples to children – whether or not they contain nicotine – but any new measures the government does impose in this area must not impact on the tremendous work being done by stop smoking centres around the country."
The Federation of Independent Retailers (The Fed) has also backed the government's crackdown but called for more financial support to trading standards.
Jason Birks, national president of The Fed, said: "Fed members are responsible retailers who abide by the law governing the sales of any age-restriced products but, unfortunately, we know that there are rogue shopkeepers who will sell vape products to under 18s.
"As a result, the Fed supports the government's proposals to close the loophole which allows retailers to give free vapes to children legally.
"However, while we are supportive of the government's stance to tackle the vaping epidemic among youngsters, we firmly believe that the regulatory authorities need greater support if they are to meaningfully counter the illicit trade.
"The Khan Review in 2022 recommended that trading standards receive an increase of £15million in funding to tackle the illicit vape and tobacco trade. Since then, the government has only increased funding by £3million. This is simply not enough.
"The Fed asks that the government properly fund the appropriate regulatory bodies to counter the illicit markets for tobacco and vapes. We also ask that the government increases the powers of these enforcement agencies to issue on-the-spot fines whilst increasing the maximum fine amount."