Petrol Retailers Association identifies trends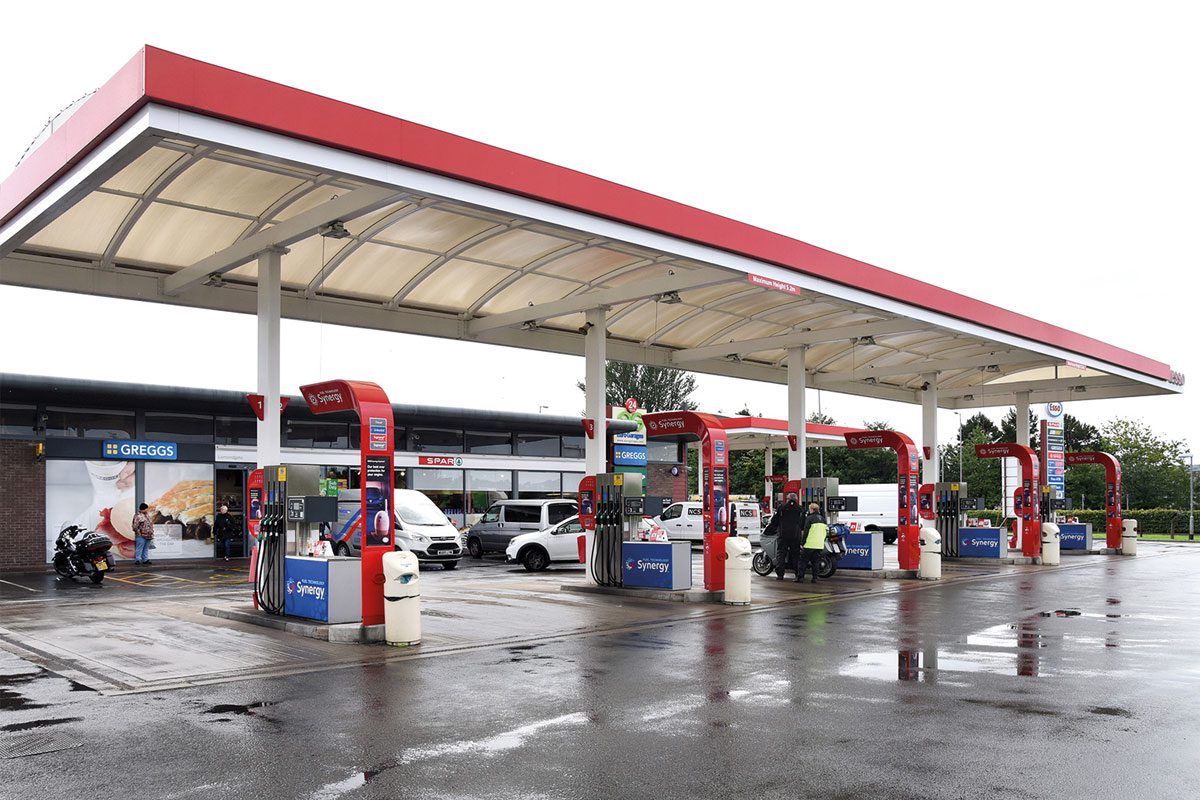 BOSSES at the Petrol Retailers Association have outlined key trends for forecourt operators in 2023, as well as highlighting the benefits of membership.
Executive director Gordon Balmer and membership manager Steve Coombe spoke to Scottish Grocer following the publication of the PRA's Market Review 2023.
The review has highlighted the work the association does to help independent forecourt retailers and identifies opportunities for business growth.
Among the developments being carried out by many members is the introduction of self-scanning tills in stores – such as those provided by associate member and EPOS innovator CBE.
These provide the benefit of added convenience for the customer, who can also pay for fuel at the tills, as well as freeing up staff to carry out other tasks or else reduce labour costs.
And as forecourt operators look to keep down their energy costs during the current crisis, making chiller cabinets more efficient has become a priority.
The PRA works with both Racanaa and Double Cool Solutions, who can add sliding doors to help reduce bills.
There is also an ongoing renaissance in car wash facilities – thanks in part to ever-improving technology for both rollover and jet washes.
Balmer pointed out that it is now possible for customers to use smartphone apps to book a car washing slot and pay for the service, while the retailer benefits from good margins.
A number of PRA members are also looking at installing 150kW rapid chargers for electric vehicle customers, although Balmer said installation costs meant that there had to be a strong business case.
Coombe spoke about the importance being placed on having a smart store interior – with a clean, open environment and clear product placement being much more inviting for consumers.
He said that many members were signing up to retail symbol groups, whose experts could help enhance a store's appearance.
Food-to-go is also another important area of development and big business for many PRA members.
And forecourts generally have been enjoying a surge in retail sales in the last few years.
Balmer said that as people were forced to shop locally during the Covid crisis, they discovered their filling station had good supplies of what they wanted. And many retailers had set up delivery services to further boost sales.
The fact that forecourts are outperforming c-stores made them attractive propositions for new owners, he said.
Both he and Coombe identified a number of key benefits forecourt retailers get from joining the association.
Members receive technical help and advice, as well as being kept informed of the latest sector developments, and can enjoy discounts for services such as banking and insurance.
The PRA also represents the interests of independent forecourt operators – lobbying the Government on issues such as energy costs, crime and the move to EVs.
There are also insightful events, such as the upcoming Roadshow at the Radstone Hotel, Larkhall, on 17 May and the Business Breakout in Perth on 2 November.