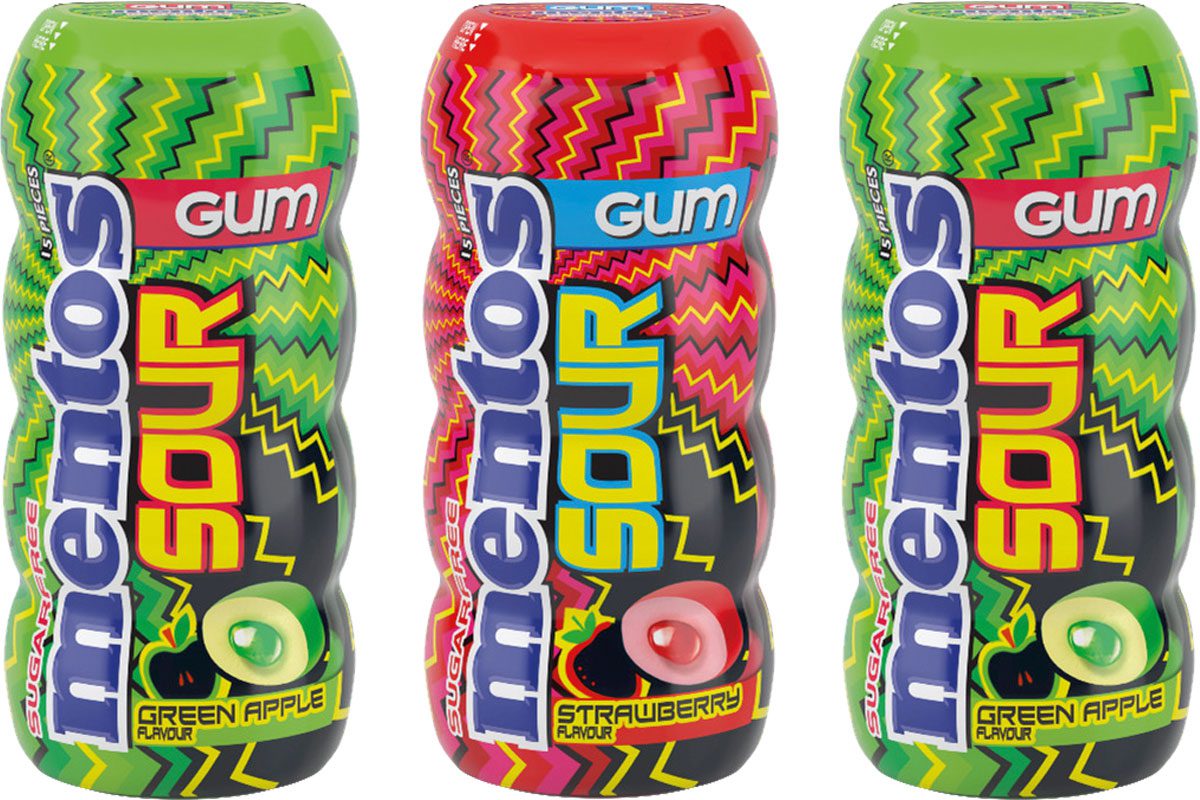 Confectionery giant Perfetti Van Melle (PVM) has launched Mentos Sour Gum in response to the increasing popularity of the sub-category.
Latest data from IRI shows that sour gum sales have grown 45% during the past year, showing consumers' appetite for this flavour profile.
Mentos Sour Gum is available to buy in Co-op stores in two flavours – Green Apple and Strawberry – with 15 pieces in a pocketable bottle, making it an ideal on-the-go size, according to PVM.
With an RRP of £1 per bottle, it is offered in displays of 10 containers and will be rolled out to further outlets soon.
The sugar-free gum launch is supported by a social media campaign and in-store activity.
Kim McMahon, brand manager of Mentos Gum, said: "Delicious tangy Mentos Sour Gum will introduce younger consumers to the Mentos Gum brand and improve category consideration for the rest of the range."