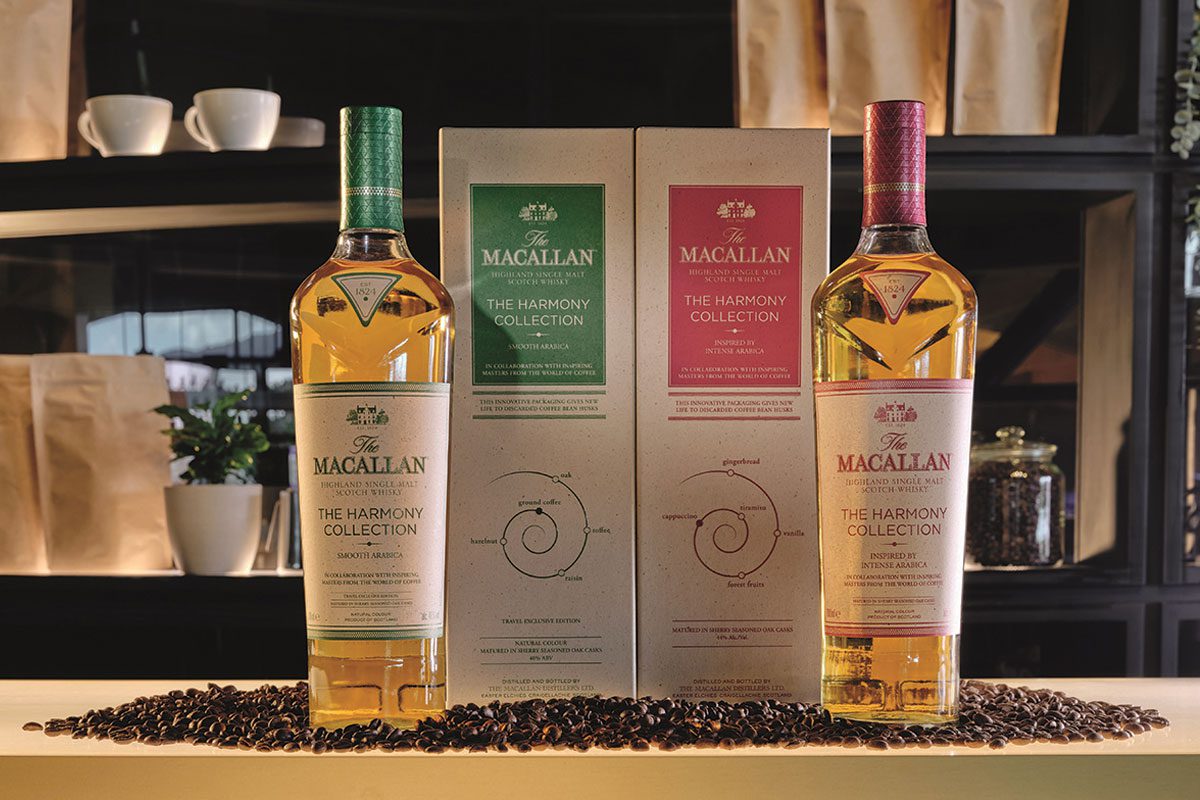 TWO new single malts from The Macallan have taken inspiration from the world of coffee.
Whisky maker Steven Bremner said he has created The Macallan Harmony Collection to pair with coffee.
The collection is made up of two varieties, Inspired Intense Arabica for domestic markets and Smooth Arabica for global travel retail.
Bremner brought experts, including Ethiopian coffee grower Kenean Asefa Dukamo, to The Macallan Estate to help explore the journey from field to cup.
He said: "To create the coffee-inspired collection, I sought out intense notes in The Macallan's traditional sherry-seasoned European oak casks that would offer the rich and satisfying elements of coffee.
"Each expression has been paired with two different variations of Ethiopian coffee, which accentuate the unique tasting notes within the whisky when enjoyed side by side, creating a new sensorial experience of The Macallan."
Each variety comes with an RRP of £140.