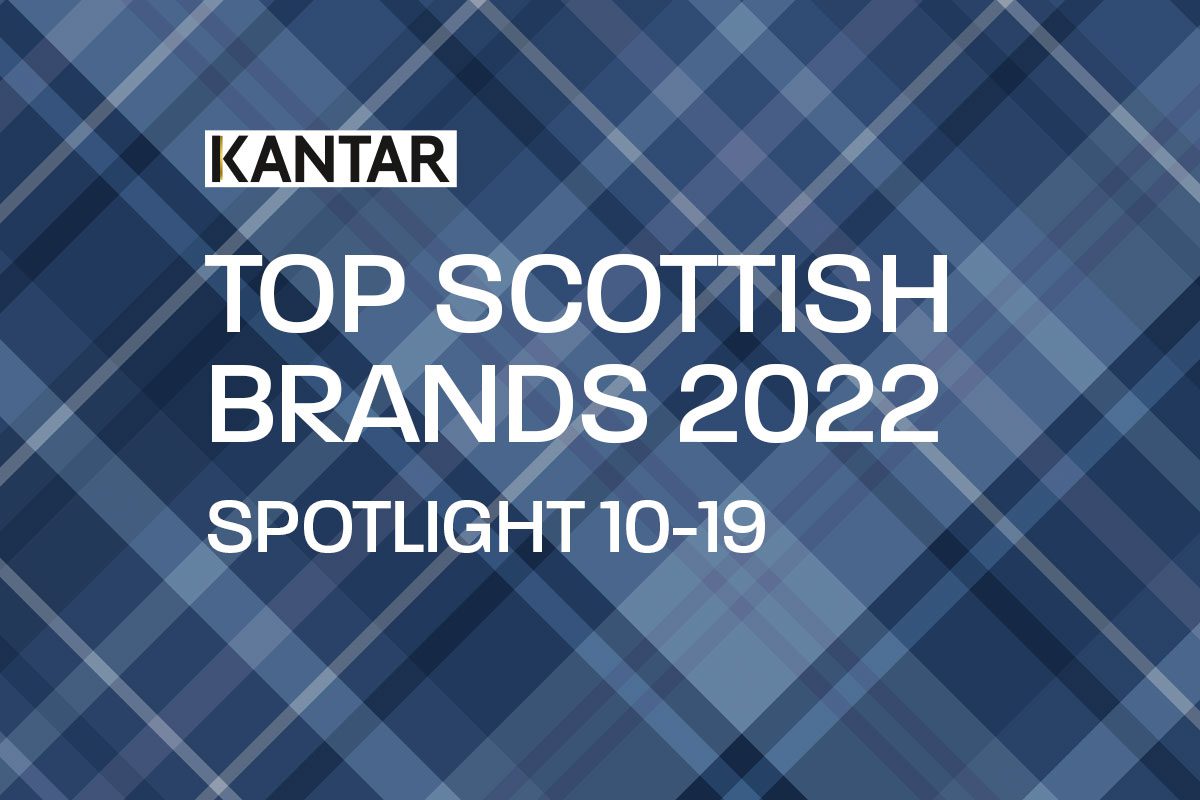 Spotlight on the top Scottish food and drink brands of 2022 (excluding alcohol) from 10-19
10. Seriously
Top Scottish cheese brand Seriously can trace its roots all the way back to 1850.
That's when one-time grocer Archibald McLelland decided he had the best raw ingredients to make a better cheddar.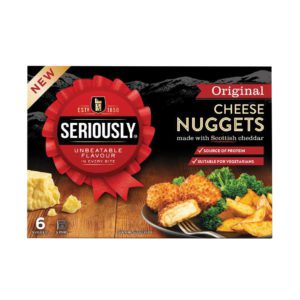 And after years of perfecting the recipe in his Stranraer creamery, he was ready to share his cheese with the world. Nowadays, it typically takes 14 months to make the award-winning cheese, known for its crunch and tangy taste.
As Seriously has become more and more successful, it has expanded its range to include a variety of formats, so giving consumers plenty of choice.
There are even hot snack options that include cheese nuggets and melting pots that are great comfort food.
11. Barr
The wide variety of great-tasting flavours is why Barr remains a firm favourite with Scottish consumers, reckon the soft drinks maker's bosses.
Choices include cola, lemonade, raspberryade and orangeade to shandy, pineappleade, limeade and bubblegum.
AG Barr commercial director Jonathan Kemp said: "On that whole choice aspect, we have a flavour for everyone.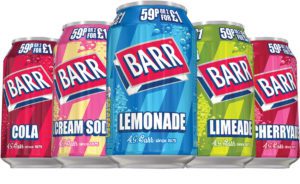 "Everybody is going to want to try at least one or two, or even the whole Barr range, for the flavours, so taste is absolutely key."
The director is bullish about the prospects for 2023 despite the challenges. Kemp believes consumers will still want to treat themselves, for example sharing a two-litre bottle at a family meal, but will aim to save a little bit of money through their purchase choices.
He concluded: "It's great news to see Barr just outside the top 10 but we hope to be in that very shortly and have plans to help the brand achieve that goal across the next year.
"We're absolutely delighted. Scotland is the home, the spiritual home, of the business."
12. JG Ross
A strong family heart sits at the centre of JG Ross and the baked good brand reckons that's why so many Scottish consumers flock to its range.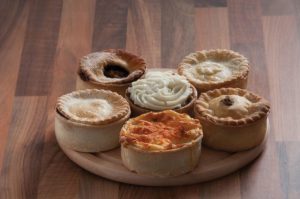 Graeme Ross, commercial director at JG Ross, said: "As a family business, now in its second generation, we feel it is important that family values are reflected in everything we do.
"We support and respect our staff, customers and suppliers alike, with the aim of building successful, long-term relationships while having a bit of fun along the way."
To mark the firm's 60 years in business, JG Ross is currently in the process of setting up its own charitable foundation to help organise several fundraising events in the future to support local charities.
And the baked goods firm shows no signs of slowing down soon, with Ross hinting at what will be in store for the convenience channel over the next year.
He said: "The next 12 months is clearly going to be very challenging for everyone. Our focus will continue to be on maintaining product quality and availability with increased activity in NPD both to refresh and extend our product offering, particularly in the food-to go-category."
13. Highland Spring
It's been another strong year for Scottish bottled water firm Highland Spring as the brand has risen up three places from last year.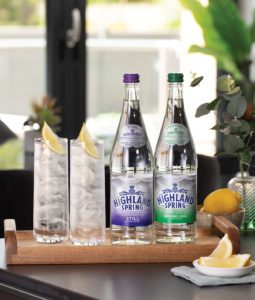 Jennie Inch, brand manager at Highland Spring Group, said: "Highland Spring is very proud of its heritage. Every drop of Highland Spring is a true taste of the Scottish outdoors.
"Our customers resonate with this, and understand that every bottle of Highland Spring water is a quality product, with Scotland at its heart," she said.
And it's been a year of refreshing new developments for Highland Spring as the firm launched its new 5L Hydration Pack format, two new consumer facing marketing campaigns, with collaborations with healthy living advocate Fearne Cotton and artist Katie Smith, as well as the opening of a new rail-freight facility to transport its products.
First opened over the summer, Highland Spring's new rail facility provides a more environmentally friendly way to transport its products across the UK.
Inch said: "Highland Spring is dedicated to environmental leadership and providing healthy hydration in an environmentally sustainable way is the core purpose of the business.
"This summer, the business opened a rail-freight facility to transport goods by rail, removing 8,000 truck movements from the road and saving 3,200 tonnes of CO2 emissions every year."
14. Galloway Cheddar
A local heart sits at the core for Galloway Cheddar, keeping the Scottish cheese brand a mainstay across consumer's fridges.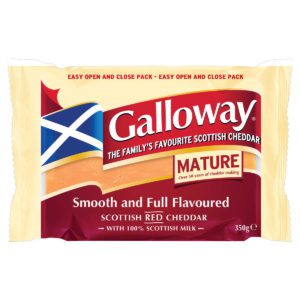 Rising up three places from its position in 2021, Galloway Cheddar comes in its traditional block format, as well as sliced, grated and spreadable offerings.
Variants across the brand includes a medium cheddar as well as a Scottish Red Cheddar.
Galloway was first established in 1959 and more than 50 years later, the brand remains committed to delivering on what it describes as "creamy taste and versatile range", that Galloway said will "always bring everyone together".
Part of dairy firm Lactalis UK and Ireland, Galloway's entire range is suitable for vegetarians and made with 100% Scottish milk, according to the brand.
Along with this, the Scottish cheese brand holds the Red Tractor endorsement, reassuring customers that its Cheddar cheese has been produced responsibly.
15. Scotty Brand
Scotty brand has retained its position as number 15 for the second year running, proving the provenance for its homegrown range.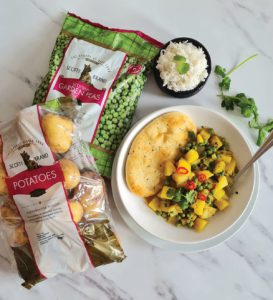 Keeping a value in championing its natural produce, Scotty said its selection of fruit and vegetables remains relevant across the year by capitalising on seasonal ranges, which the brand said can cover salads and desserts across the summer as well as more warming soups come the colder winter months.
Alonside its range of homegrown fruit and veg, Scotty Brand also encompasses soup pots, baking potatoes, smoked salmon, frozen peas and frozen Chippy Chips.
Molly Borys, brand manager for the label, said: "Scotty Brand uses the best Scottish ingredients where possible and we get these from a small range of producers, where, for example, you can trace your strawberry all the way back to the field.
"We provide wholesale, uncomplicated and nourishing food and promote it with our charming Scotty dog brand personality."
16. Nairn's
Oats are virtually part of our DNA in Scotland and most of us have grown up eating oatcakes, porridge and oat biscuits.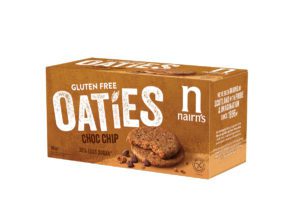 Nairn's believes Scots understand the benefits of oats almost instinctively, but, most important of all, know how good they taste.
So the products are as relevant to the way consumers live now as they were when John and Sarah Nairn baked their first oatcakes.
And, because of these facts, Nairn's likes to keep its products as simple, natural and original as possible – as the firm finds that just works.
Established in 1896 by John and Sarah Nairn in Strathaven, the company founded its reputation on its famous oatcakes and has gone on to become the UK's largest producer of oatcakes and one of the UK's leading gluten-free brands.
Key launches in 2022 included the new Choc Chip flavour of the firm's popular Gluten Free Oaties, which contain an impressive 45% less sugar than the average gluten-free sweet biscuit.
The latest addition to the brand's ever-growing gluten-free range is Nairn's Scottish Porridge Oats with Maple Syrup.
Nairn's has invested a lot of time and research into NPD and the firm is promising some exciting new products will launch throughout 2023.
17. Border Biscuits
Consumers everywhere love a biscuit and this is even more true for Scottish consumers, which is why they have helped bring Border Biscuits to its position in the top 50 this year.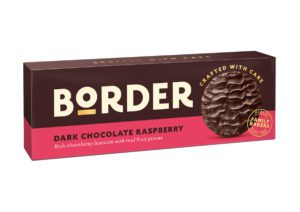 The brand got its start in 1984 with the firm's first factory based in Lanark set up by John Cunningham, with the brand's Dark Chocolate Gingers, Viennese Whirls and Chocolate Crumbles launching five years later.
Nearly 40 years later, the brand has grown from its beginnings with a range that includes the likes of Lemon Drizzle Melts, Butterscotch Crunch and a variety of Biscuit Bars that consumers can add to the side of the teacup.
Climbing up one place for 2022, Border's selection of biscuits remains the number one choice for a premium Scottish biscuit among consumers.
And it has been a busy year for Border, too, with the rollout of new packaging across the brand's entire portfolio along with some new additions to the line-up.
Border Dark Chocolate Orange launched early this year in both a biscuit and a biscuit bar format, with Border Dark Chocolate Raspberry following on from its Orange counterpart later in the year.
Further to this, the brand hasn't been shy on its sustainability efforts, either. Through its package rebrand, Border Biscuits said it has managed to remove two tonnes of plastic packaging across its retailer range.
18. Hall's
It's been another strong year for Scottish butchery brand Hall's of Scotland.
Celebrating its 90th year in business in 2022, the brand has remained a firm favourite for plenty of Scottish families across the country, with one product in particular keeping smiles on the faces of plenty of children.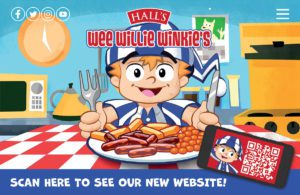 A spokesperson for Hall's said: "The Hall's brand has been produced in Scotland for many years now and some recipes are over 70 years old. This traditional Scottish label, like many others, is important to many Scottish consumers and to Scottish heritage as well."
While the brand has certainly got the approval of plenty of children across the country, there are still plenty of options created by the brand that will help to fill up the dinner plates of many adults across Scotland, too.
From Scottish fry-up favourites to meats to put in a sandwich at lunch, Hall's range includes the likes of its Skinless Sausages, Beef and Pork Lorne, Breakfast Packs, Original Haggis, Cooked Turkey Slices, Sliced Chicken and even some ready meals – with some Scottish dinnertime classics such as Minced Beef & Mash, Beef Stovies and Haggis, Neeps & Tatties.
19. Albert Bartlett
Tatties or totties, however they pronounce them, Scottish consumers love potatoes and with it have brought Albert Bartlett into the top 20 once again for this year.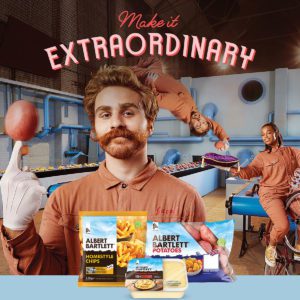 A proudly Scottish firm, Albert Bartlett is based in Airdrie and only four miles from where the eponymous founder started the business in 1948.
Molly Borys, brand manager at Albert Bartlett, reckons the brand's popularity can be put down, in part, to its Scottish heritage as well as its expansion into more convenient options,
She said: "We are connected to our consumers heavily through social media, where we aim to entertain and inspire with everyday meals that bring Albert Bartlett potatoes into their home.
"We have expanded our ranges in chilled and frozen, enabling convenience to those who are loyal to our brand."