NPD to meet demand for functional variants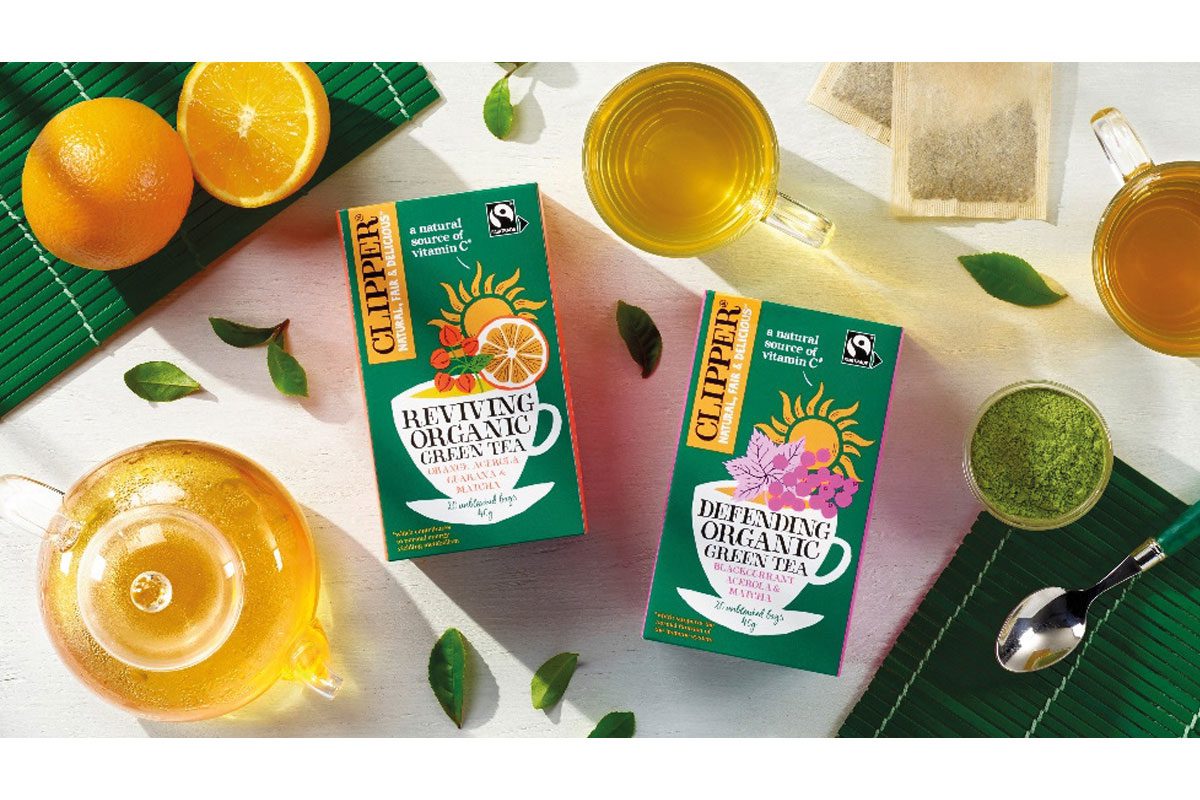 NATURAL ingredients are at the heart of the latest launch from Clipper Teas.
The brand's new 'Super Greens' range comprises two teas boasting high levels of vitamin C and other nutrients.
Clipper's Super Greens range comprises: Organic Green Tea Reviving, with orange, acerola, guarana and matcha; Organic Green Tea Defending, with blackcurrant, acerola and matcha.
According to Ecotone UK, the firm behind Clipper Teas, the new range should meet consumer demand for products that contain "functional ingredients" and support better health.
Clipper Super Greens also have a reduced impact on the environment: each tea bag is made from plant-based biodegradable, unbleached and non-GM materials.
Bryan Martins, marketing and category director at Ecotone UK, said: "As the UK's fastest growing green tea brand, Clipper is perfectly positioned to deliver exciting new flavour combinations that appeal to health-conscious consumers.
"Following the pandemic, products that provide immune-boosting properties are at the forefront of consumers' minds.
"Our functional teas perform for those are conscious about their health, tapping into the wellness trend while also catering to those new to the category with fresh and delicious taste profiles. They're also 100% natural and organic – making it better for you and the planet."
The launch follows the rollout of Clipper's 2022 brand campaign, which invites consumers to 'Make it Better' – especially when it comes to tea.