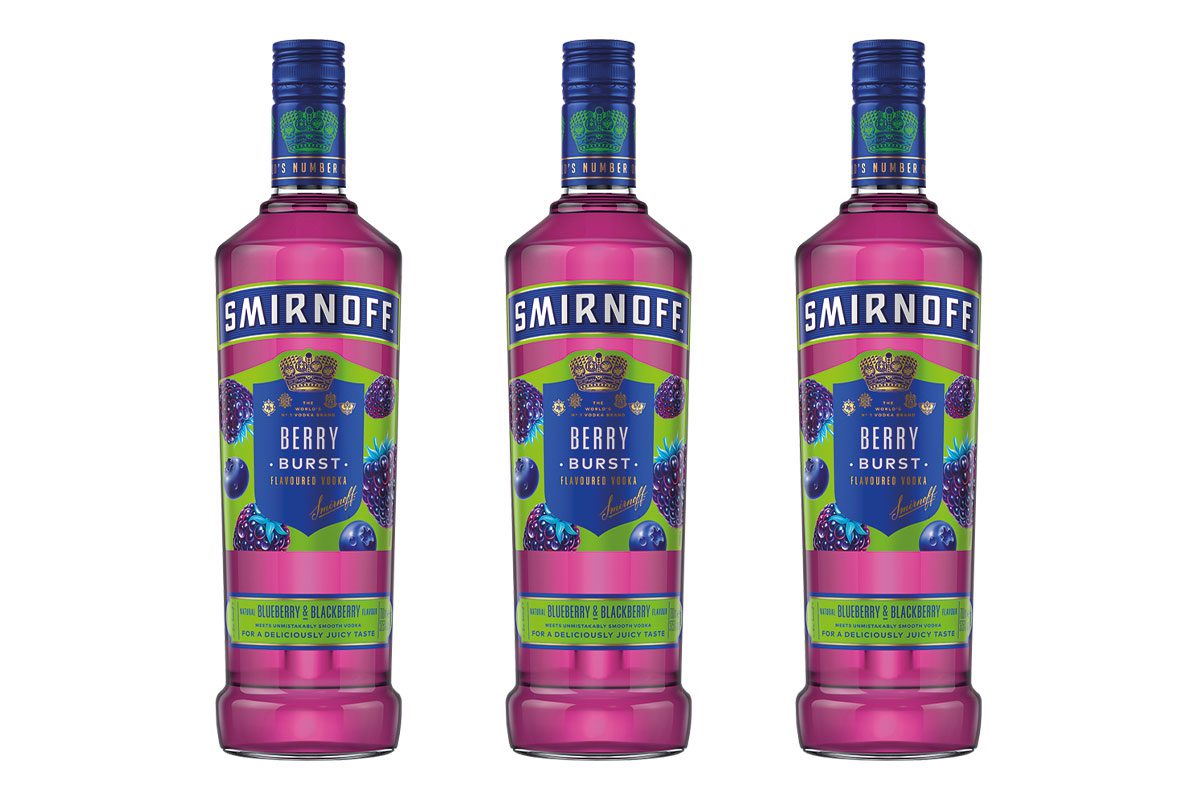 DIAGEO has added a burst of fruit to its vodka portfolio, expanding the Smirnoff range in the process.

Smirnoff Berry Burst has made its debut in Morrisons stores with a further rollout across the on trade and off trades scheduled for September.
The blueberry and blackberry flavoured vodka comes in a 700ml bottle priced at an RRP of £16.50 and a promo price of £14. Smirnoff Berry Burst will also be available in a £15.99 PMP.
Diageo's flavoured vodka launch comes at a time of growth for the category, with Nielsen MAT data to 22 May recording flavoured vodka growth of 73% in the off trade.
The spirits giant is supporting the launch through a major marketing spend, which Diageo said will be worth over £2m in the first year following launch.
Nick Payman, head of Smirnoff GB at Diageo, said: "Smirnoff Berry Burst is a bold new variant that taps into trending berry flavours and is the perfect accompaniment for key social occasions – it's a great addition to our portfolio following the launches of Smirnoff Raspberry Crush and Smirnoff Mango & Passionfruit Twist."