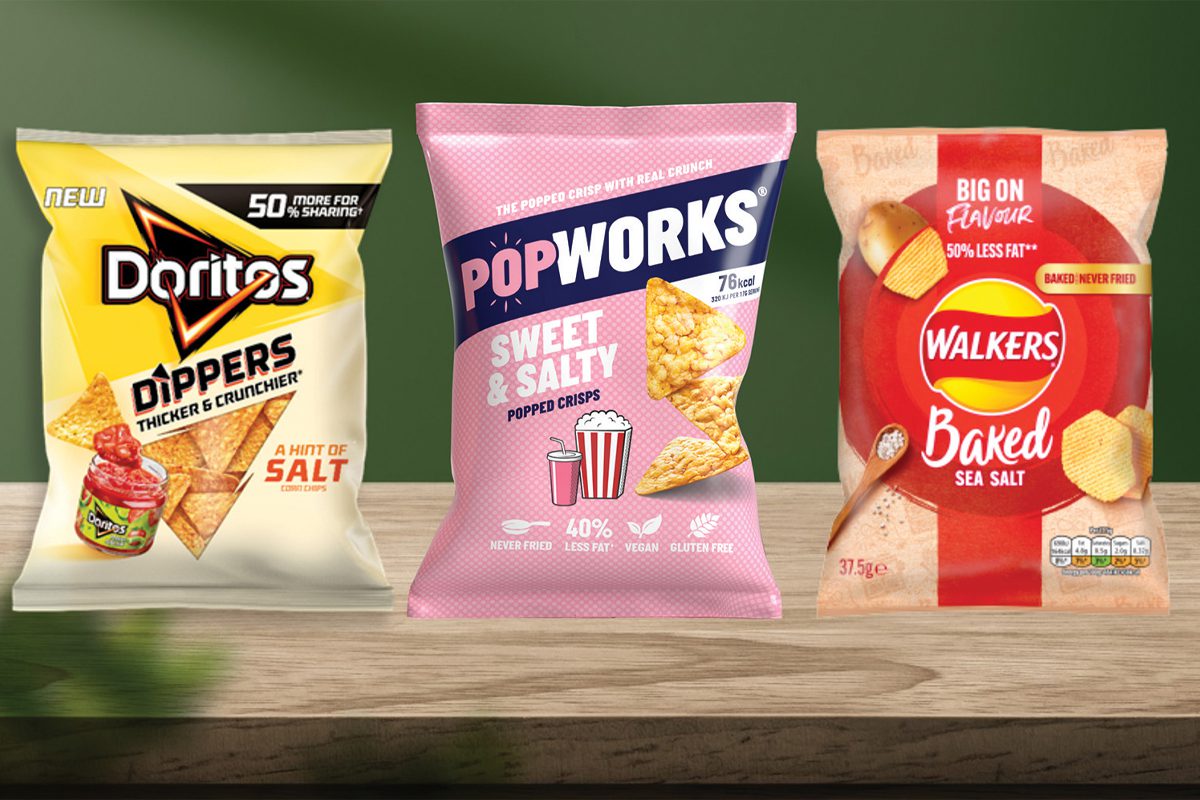 PEPSICO has reformulated three Walkers brands to bring them in line with high fat, sugar and salt (HFSS) guidelines.

Walkers Baked, Doritos Dippers and PopWorks have been reformulated in line with Pepsico's health goals. The firm aims to have half of its snack sales come from non-HFSS products, or from products sold in portions of 100 calories or less, by 2025.
The reformulation coincides with a wider rollout for the PopWorks brand. The popped crisp brand is now available UK-wide in the grocery, convenience and wholesale channels.
PopWorks range comprises three flavours: Sweet & Salty, Sweet Chipotle Chilli and Sour Cream & Onion.
Fiona Tomlin, chief marketing officer at PepsiCo, said: "We have taken some of our best-loved brands – PopWorks, Doritos Dippers and Walkers Baked – and transformed them to offer customers a wider selection of flavourful non-HFSS snacks.
"This is an important milestone in our long-term commitment to provide smart snacking choices, without compromising on taste.
"We're dedicated to bringing more choice to millions of UK consumers by offering a wide range of non-HFSS options."
• Time is running out for retailers to enter the latest Pepsico retailer competition. The firm is offering 10 retailers the chance to win £1,000 for their local communities. Retailers can enter by purchasing two cases of promotional 45g-82g £1 PMPs by 9 August.