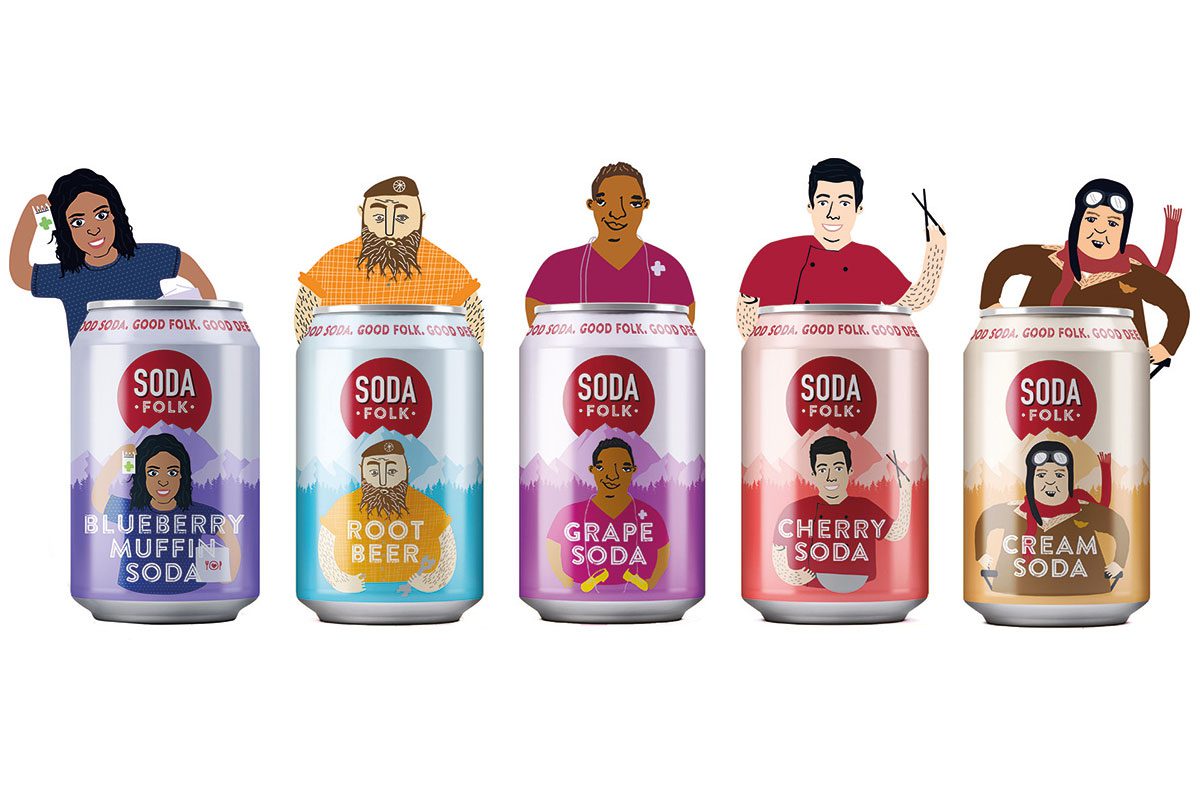 RETAILERS that don't build a dedicated display for craft soft drinks could miss out on a significant growth opportunity, according to challenger brand Soda Folk.

Soda Folk has teamed up with retail insight provider Virtual Store Trials to assess the performance of 'craft bay' fixtures in the retail environment.
Claimed to be the first study of its kind, the research put more than 1,000 virtual shoppers in front of two supermarket soft drinks bays to assess how a dedicated craft section might perform.
According to Soda Folk, the research found that including a dedicated bay for craft soft drinks has potential to "dramatically increase sales."
The 'craft bay displayed a mix of formats, but focused on flavour, Soda Folk said. During the study, Soda Folk found the addition of a 'craft bay' led to a category sales uplift in excess of 15%.
The research also found 18% of shoppers are looking to try new products and pointed to craft soda's potential to meet this demand.
Simon Waterfall, managing director of Soda Folk, said: "Tastes are changing and craft soda's fast rise is thanks to mounting health concerns and the growing willingness of young adults for authentic, interesting beverages.
"Displaying great tasting, fast growing, on-trend challenger brands like Soda Folk among increasingly old-fashioned 20th century soft drinks does nothing for the fixture.
"So the research is clear: build a craft bay and increase sales as well as improve shopper experience. This 'blocking' approach has been the key driver of success for craft beers so retailers should replicate it for craft soft drinks and alcohol alternatives."