Ready for more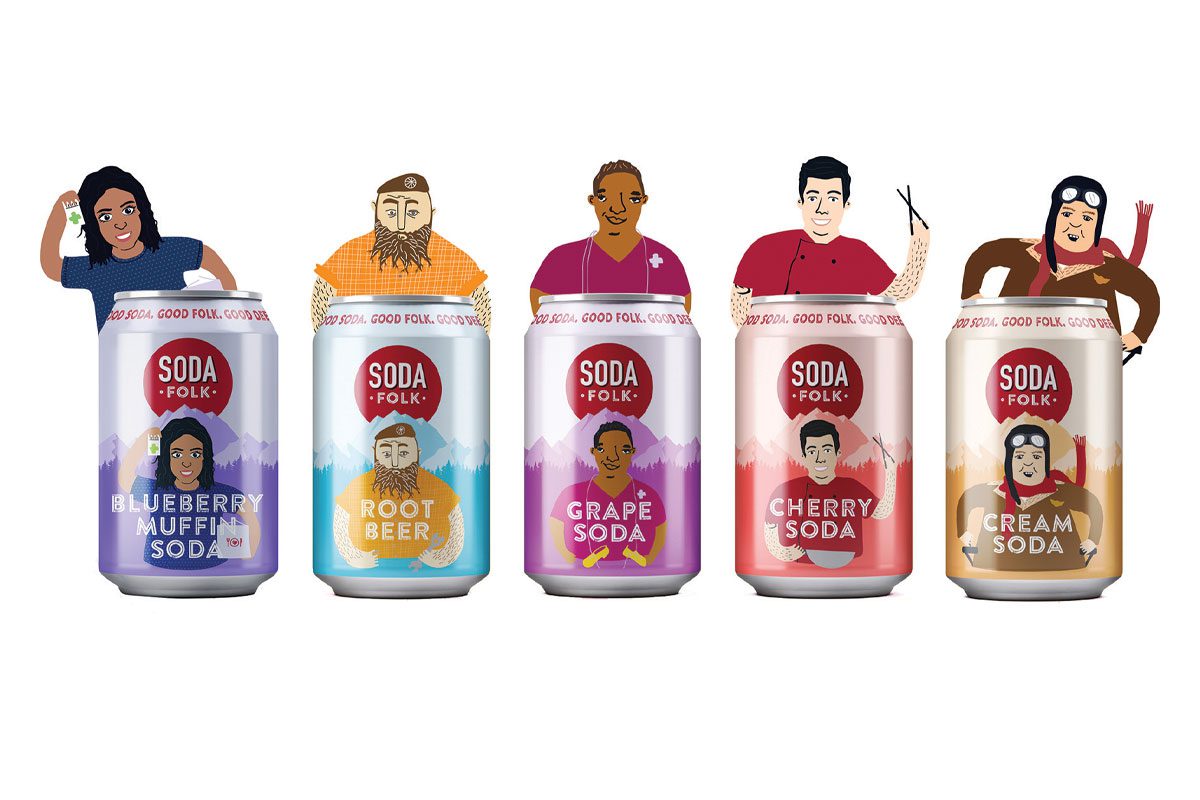 ADULT-focused soft drink brand Soda Folk is gearing up for growth in 2022.
The brand is set to launch a new root beer formulation this spring, which will be gluten-free and vegan friendly.
The new recipe joins Soda Folk's expanding portfolio of vegan-friendly drinks, which includes the Great Taste Award-winning Cherry Soda.
Soda Folk has already scored listings with Sainsbury's and hospitality chain Byron Burgers, as well as an e-commerce presence, but has expansion ambitions.
Simon Waterfall, managing director, Soda Folk, said: "Our expertise in e-commerce meant we experienced significantly more than 50% growth on our own channel as well as Amazon.
"We're an agile challenger brand and ahead of the digital curve compared to the incumbents.
"Although direct-to-consumer is just one of our channels, the data we get from it allows us to really understand Sofa Folk Shoppers really well, and stay ahead of competitors tailoring our marketing to them effectively based on those insights."
Tailored marketing at Soda Folk is now the responsibility of Marie-Claire Turbett, who joined the business earlier this year.
Turbett joined from Lola's Cupcakes, where she served as marketing lead. In her new role, she will work alongside Waterfall to oversee marketing, social media and PR campaigns in the UK.
Commenting on her appointment, Turbett said: "I love the brand that Simon and the team have created. It's truly a feel-good brand, genuinely doing good things in the world by supporting and celebrating those people doing great things for their communities. And of course it makes really good soda. I'm hugely excited to help it get to the next level along with our fantastic new agency partners."
Waterfall added: "Bringing in a brilliant growth marketer like Marie-Claire, with a background in fast-paced challenger brands, is a game changer. We're already the fastest growing drink in our sector, and nipping at the heels of the big players, thanks to strong retail presence in the likes of Sainsburys, as well as HORECA listings in trend-setting chains such as Byron Burgers.
"In a chaotic world, she will help propel us forward and tap into the growing desire for Soda Folk's feel good flavours that transport people to better times."
Along with Turbett, Soda Folk has also appointed two marketing agencies, which the firm described as "growth focused."
PR firm ArrowEye Communications and social media agency Socialgram are now both tasked with spreading the brand's message.