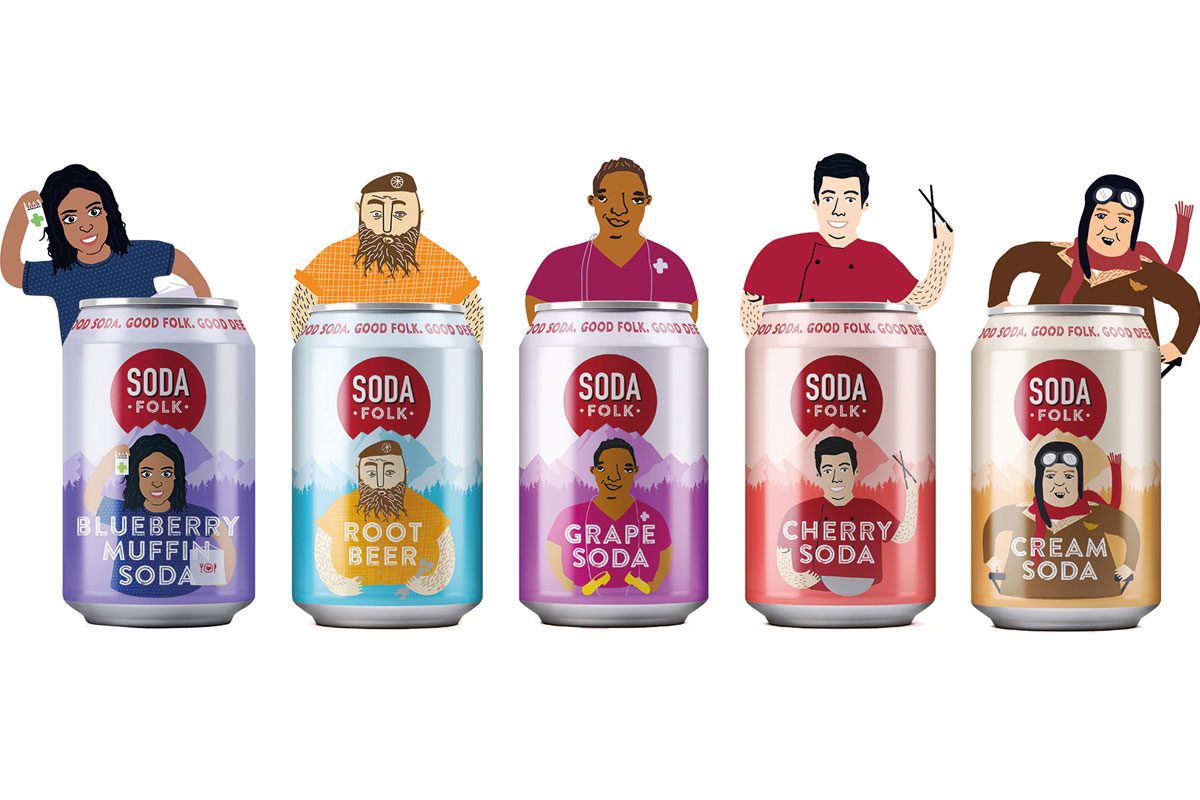 FOUNDED by an American expat in London, Soda Folk is aiming to shake things up in Scottish stores.

First launched in 2013 by Ken Graham, who is said to have been unable to quench his thirst for a quality root beer, Soda Folk's range has grown over the years.
In addition to the original Root Beer, Soda Folk's portfolio now includes Cherry Soda, Cream Soda, Key Lime Pie, Blueberry Muffin, Jam Roly Poly, and Grape Soda.
To encourage shoppers to engage with the brand, Soda Folk has been campaigning on social media platform TikTok.
The soft drinks firm joined forces with the social media giant as an official soft drinks partner, boosting its exposure to the millions of Gen Z consumers that use TikTok daily.
A spokesperson for Soda Folk said: "I think retailers would be interested in our TikTok work. Half of Gen Z consumers make a purchase after finding it on TikTok, so the fast-growing social media platform could unlock explosive growth for brands.
"And we're TikTok's first soft drinks partner thanks to an exclusive new deal. Storytelling is vital to engaging people and keeping them watching on the platform, and Soda Folk has this really interesting story – so that's why TikTok wanted us."
Soda Folk's social media engagement comes at a time of growth for premium soft drinks, according to the brand, as its spokesperson explained: "There's more demand for craft processes and premium ingredients than ever, so for us it's not just about surprising flavours, it's about making them taste as good as possible.
"So that means using the finest Madagascan vanilla for our softly fizzy Cream Soda, or cramming more than 50% natural juice content in our Cherry Soda."