Project offers producers free insights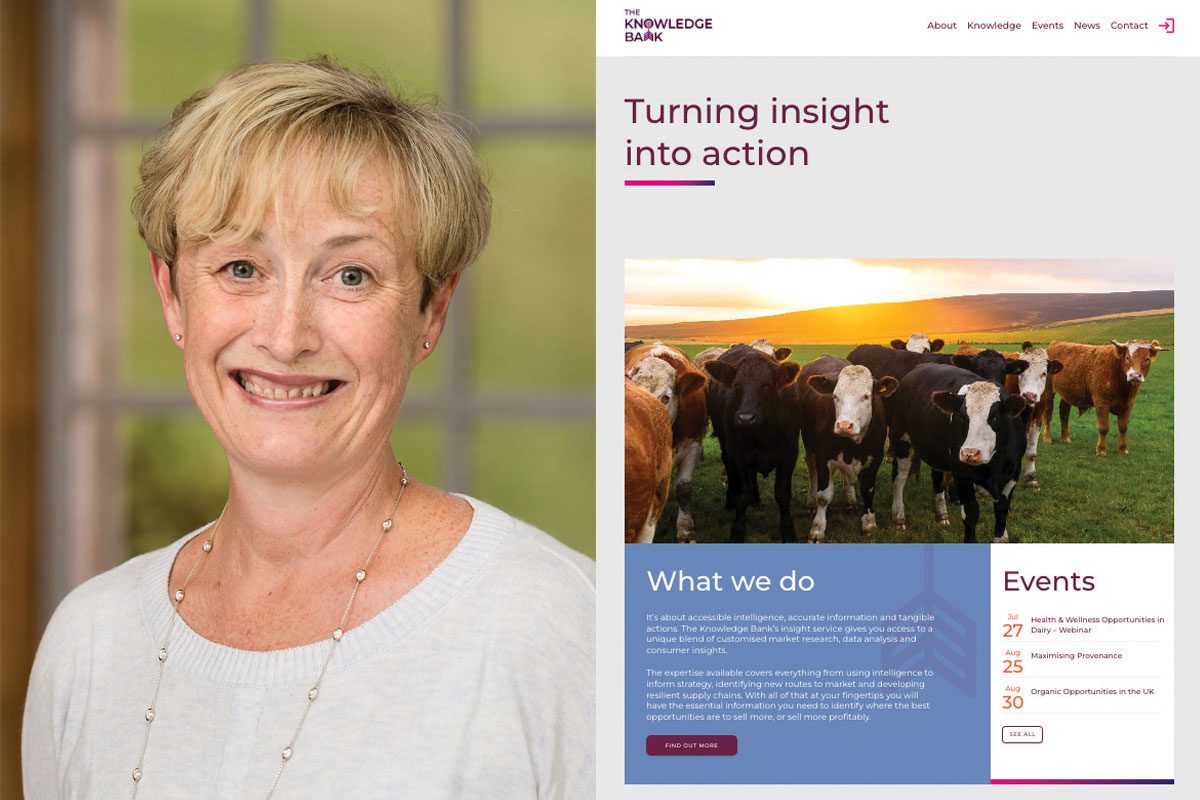 SCOTTISH food and drink brands are performing well, but they could be doing even better according to Amanda Brown, project director at The Knowledge Bank.
That's a good thing for Brown and her team, who are tasked with supporting Scotland's food and drink producers in their quest for growth – and they've got some serious resources at their disposal.
Founded last year, The Knowledge Bank offers Scottish producers access to the kind of category data that retail buyers want to see, but that small and medium producers may not have to hand.
All of The Knowledge Bank's insights are available to Scottish food and drink firms for free via the project's recently revamped website.
While the data available does not go down to individual SKU level, firms can access total category insights, as well as how various retailers are performing in each, as Brown explained.
"A small business could type in Aldi for example and up will pop a couple of decks that we've got on Aldi that talks about Aldi's performance in the Scottish grocery market. It will also give a little bit of reference to the UK business and where the Scottish business sits within that. It also gives a bit of international perspective.
"What we've also done is look at how Aldi's categories perform against their share of the Scottish market," she said.
These kinds of insights should prove useful for producers in negotiations with buyers, according to Brown. The Knowledge Bank director said that the insights on offer can provide firms with a better understanding of the market and help to develop their commercial proposition.
And while The Knowledge Bank's work has had more of a multiple retailer focus in its first 12 months, Brown said that engaging with the wholesale and convenience channels is certainly on the agenda.
"We've done a bit of work with the wholesale channel and the importance of that in terms of route to market.
"We haven't yet looked at the convenience chains but that's not to say we won't look at them, particularly given the importance in Scotland of the convenience sector," she said.
The Knowledge Banks recent website relaunch comes at a tough time for many consumers, something which Brown is well aware of. While it remains to be seen how rising inflation and energy bills will affect shopper behaviour in the months ahead, Brown was bullish about the prospects of Scottish food and drink brands, despite the economic headwinds.
"I personally believe there is still room for growth for Scottish brands in Scotland. That's something we'll be digging into a bit more over the next 12-24 months to help businesses understand where some of those opportunities might be.
"Scottish brands are really important to Scottish shoppers, that's one of the reasons why I believe there's longevity in terms of people wanting to buy into Scottish brands – it's because they trust them," she said.
• The Knowledge Bank is part of the Scotland Food & Drink Partnership.