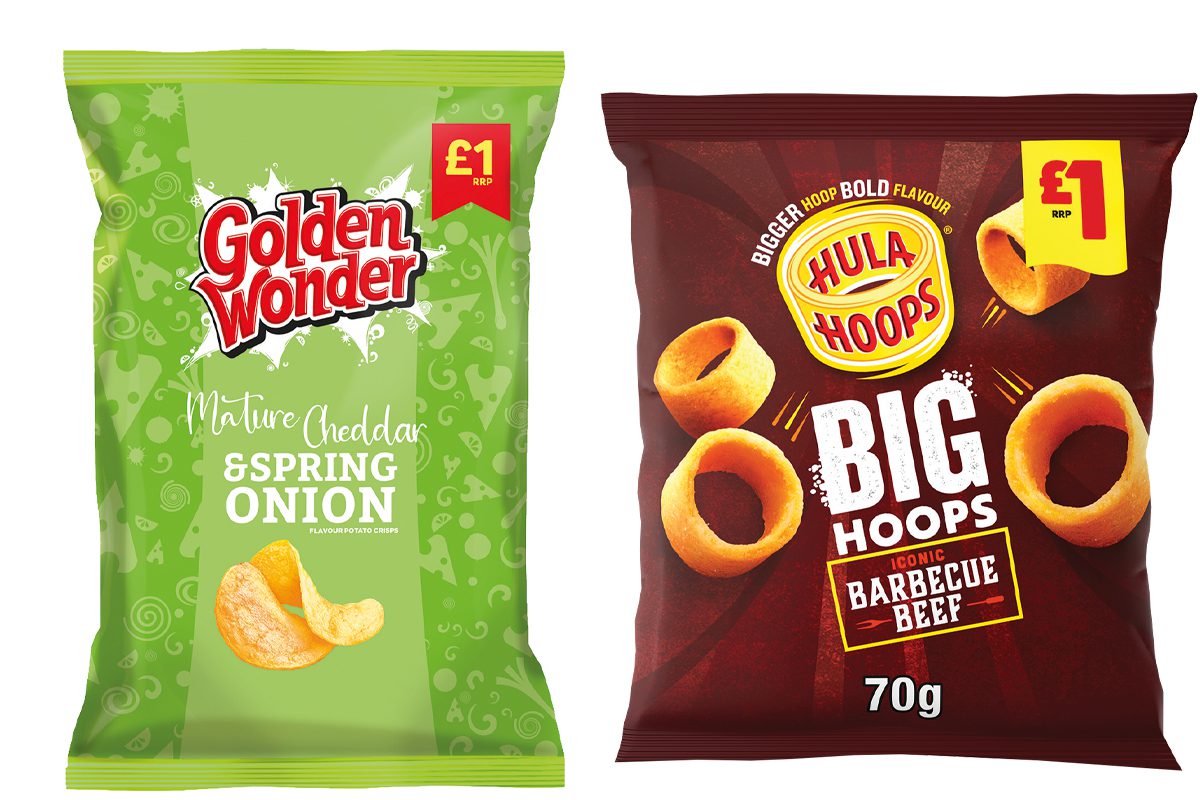 THE effects of hybrid working patterns are being felt in the snack category – and convenience retailers should adapt their range accordingly.
Covid restrictions may have ended, but shoppers have not reverted to pre-pandemic behaviours in crisps and snacks.
• Matt Collins, trading director at KP Snacks, said that as many office workers are still at home for much of the week, so-called hybrid workers may view food to go as "more of a treat."
Retailers should therefore adapt their range accordingly, to ensure they are communicating value effectively.
"53% of shoppers look for meal deals when buying food to go and 34% of shoppers say they would pay more than £5 for meal deals if the products were high quality," he said.
For those retailers looking to build the perfect food to go and snacking range, Collins suggested stocking the best sellers from KP Snacks, including Hula Hoops Big Hoops BBQ Beef, which Nielsen Data from September 2021 revealed to be the top selling PMP in the convenience channel at the time.
He also recommended retailers tap into the trade-up opportunity that an increase in hybrid working presents.
"Tyrells is perfect for customers seeking a more premium snack," he said, "this award-winning hand cooked English crisp brand has 90 Great Taste awards, more than any other crisp brand on the market," he said.
• Matt Smith, marketing director for Tayto Group, the firm behind Golden Wonder, also suggested pandemic trends continue to impact shopper behaviour in convenience.
Smith said that impulse sales are still struggling, although he added his brands are faring better than the market as a whole.
"Golden Wonder is bucking the trend by growing (+6.8%) vs. the market declining (-6.3%). Our '30p/ 2 for 50p' fun snacks range – that includes Tangy Toms, Spicy Bikers, Awesome Oinks and Quarterbacks – is growing at 12.3%," he said.
Price marking seems to be working for Tayto and Smith said the firm's £1 PMP sharing crisps have seen "excellent growth" as has Golden Wonder's new range of flavours.
"Mature Cheddar and Spring Onion; Chargrilled Steak; and Crispy Smoked Bacon – these are performing strongly, delivering more than five times the sales of the previous flavours," he said.
• Value isn't the only factor influencing shopper behaviour in food to go and snacking.
At Calbee UK – the firm behind Seabrook Crisps and Harvest Snaps – commercial director Jon Wood reckons health is increasingly important to consumers, particularly in the context of coming HFSS regulations north and south of the border.
"Shoppers that present the biggest category opportunity are those that are health conscious," he said.
"[The] trajectory for 'better for you' is still positive and the prediction is that the category will grow to £420m by 2024 – fuelled by HFSS changes," he said.
With this in mind, Calbee launched its own HFSS compliant brand – Harvest Snaps – last year.
Available in Sour Cream & Chive Lentil Rings and Thai Sweet Chilli Lentil Puffs flavours, each variant contains fewer than 100 calories per portion.
Calbee has also invested in health-focused NPD for kids, as Wood explained.
"Kids' snacking repertoires rapidly expand as they get older and many options chosen by parents for being low in calories are surprisingly high in fat, salt and sugar.
"We wanted to develop a product specifically aimed at kids to help tackle childhood obesity and Peppa Pig, the number one pre-school entertainment programme, is hugely popular with our target demographic of three to five-year-olds.
"Our non-HFSS Peppa Pig Cheesy Lentil Puffs just launched under the Seabrook masterbrand, are baked not fried, are vegan and vegetarian friendly with only 82 calories per 18g bag," he said.