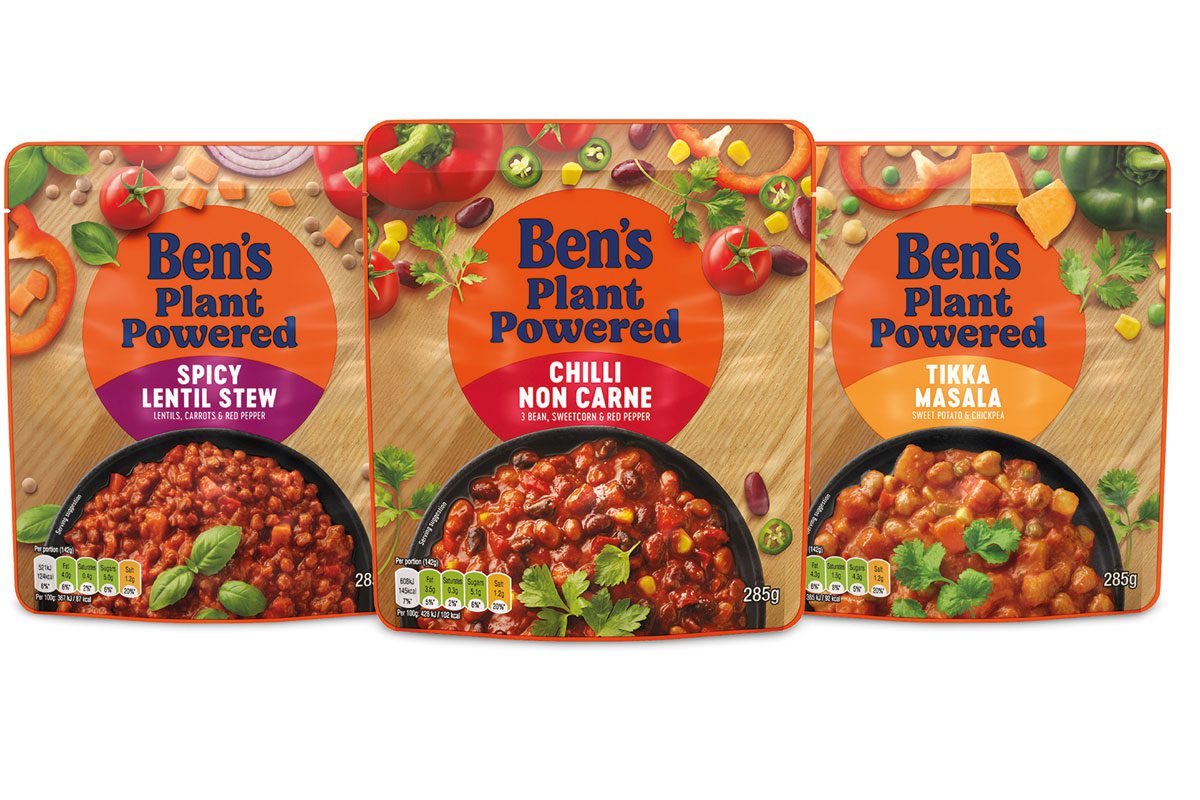 MARS Food UK has spiced up its Ben's Original portfolio with the launch of a new vegan-friendly range and two limited edition SKUs.
Ben's Plant Powered is a new three-strong range of plant-based meals. The range comprises Chilli Non-Carne, Spicy Lentil Stew and Sweet Potato & Chickpea Tikka Masala.
Each pouch offers a plant-based meal that can be microwaved in 90 seconds.
Gareth Williams, marketing manager for Ben's Original, said the plant-based range was launched in response to growing demand for vegan friendly products.
"For many shoppers this isn't about eliminating meat completely but eating less of it," he said.
Two limited edition Ben's Original microwavable rice flavours have also rolled out in time for summer. New Ben's Original Korean BBQ and Ben's Original Katsu Curry launched last month.
Williams commented: "As brand leader, Ben's Original has a role to play in bringing excitement, innovation and new shoppers to the rice category.