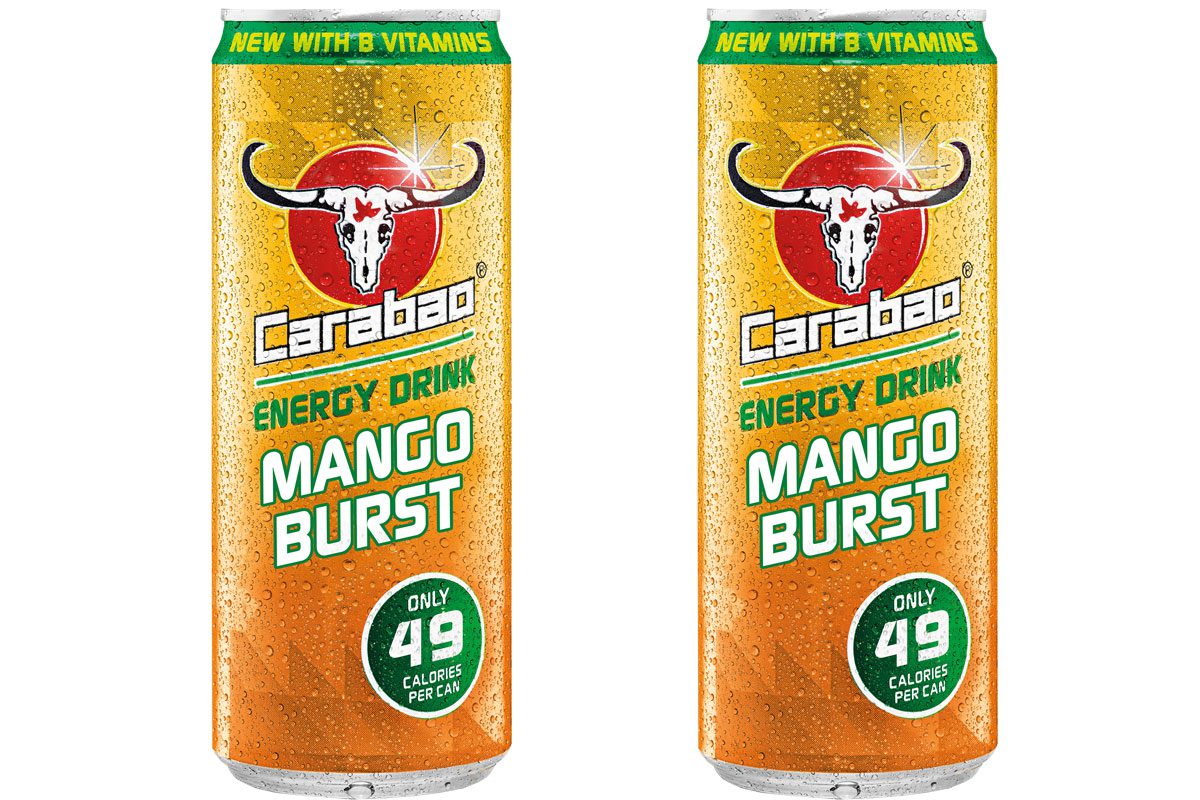 MORE fruit flavour has burst into the Carabao range, through the launch of a new mango variant.
Carabao Mango Burst launched last month, joining Green Apple, Mixed Berry and Orange Blast in the Carabao range.
The new mango flavour is available as a single 330ml can or as part of a 12-pack.
Carabao's new flavour does not contain aspartame or synthetic colours – a shift that the energy drink brand plans to roll out across its entire range.
John Luck chief marketing officer at Carabao UK&I, said: "With research revealing mango appeals to both frequent and infrequent energy drinkers, we knew we wanted to create a mango drink to rival the existing market offering with a tropical twist unique to Carabao.
"With further reduction of sugar and removal of aspartame as well as using natural flavours and ingredients, Carabao Mango Burst is the first step on a wider journey for the brand to offer customers even healthier energy drinks.
"We're excited to launch the new flavour just in time for the summer months and look forward to seeing it contribute to our ambition to grow the brand further within the UK energy drinks market."