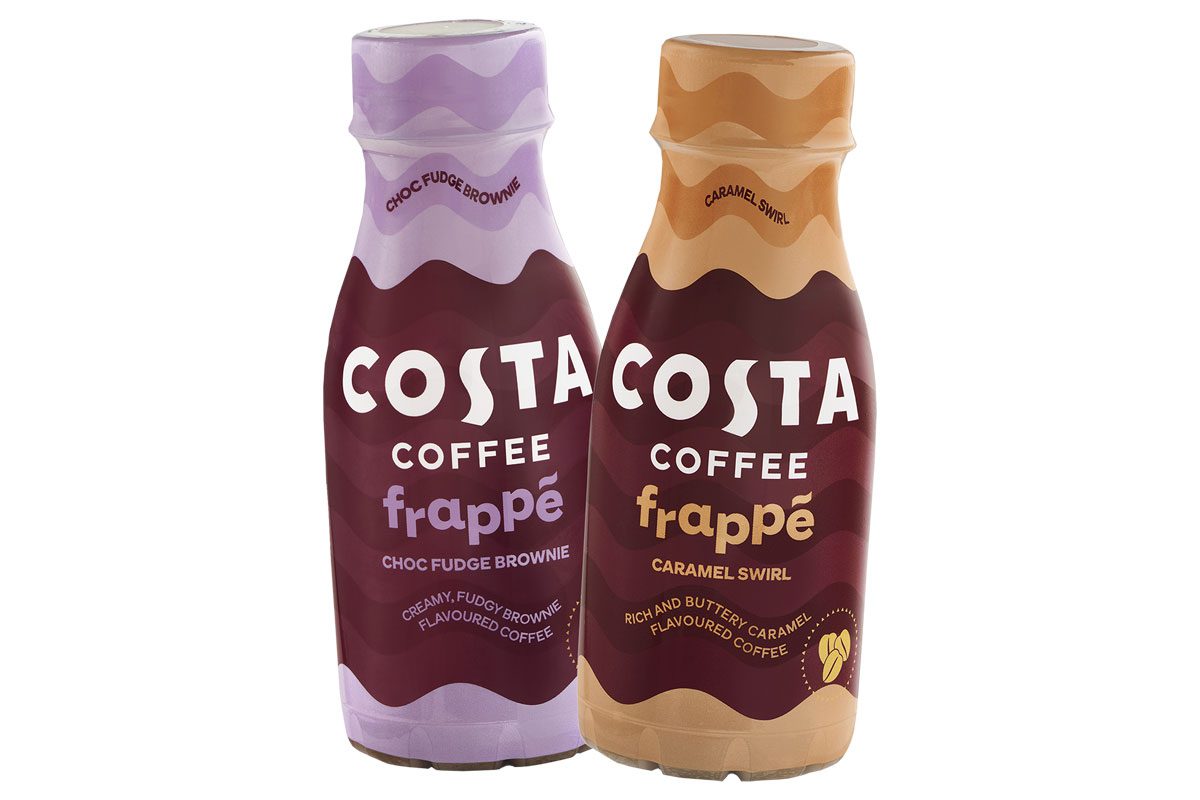 INDULGENCE is the name of the game when it comes to the latest RTD NPD launched under the Costa Coffee brand.

CCEP has rolled out a Frappé range for its Costa brand, comprising two flavours: Chocolate Fudge Brownie and Caramel Swirl. Both flavours are available now across convenience, grocery and wholesale channels in a 250ml fully recyclable bottle.
The launch follows a another year in which Costa Cofee RTDs enjoyed strong growth, with the brand almost doubling in size for the second year in a row, according to CCEP.
In a bid to maintain this momentum, CCEP has been investing in recipe tweaks to existing Costa Coffee RTD Latte and Flat White variants, as well as a packaging revamp.
The soft drinks giant will also launch its biggest ever nationwide summer marketing campaign for the brand, as part of its global 'Summer is a state of mind' campaign.