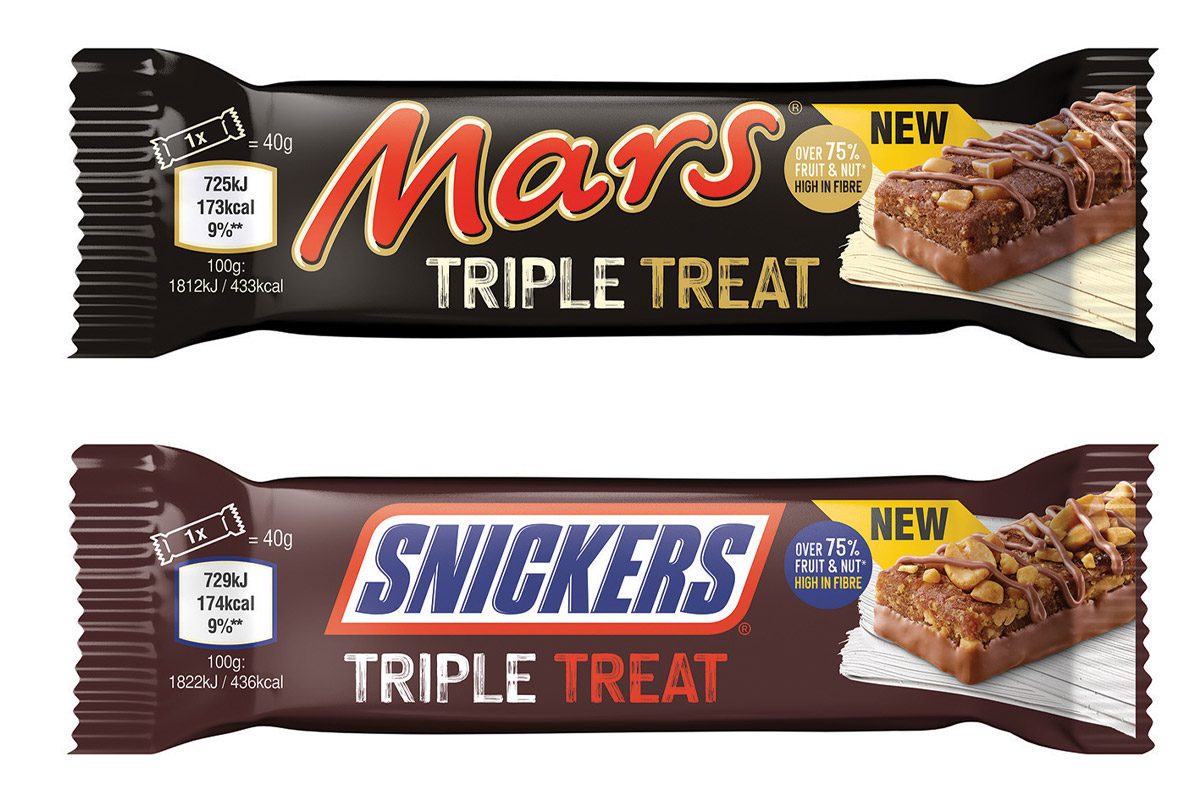 MARS Wrigley has launched healthier alternatives across four of its top brands, with the release of its new Triple Treat range.

In anticipation of HFSS legislation set to be enforced in England, the low-calorie Triple Treat range comprises Galaxy, Mars, Bounty and Snickers variants.
Launching in Tesco this month, with a wider rollout to other retailers scheduled for the summer, the Triple Treats range also boasts a high nutritional count, with each flavour composed of over 75% fruit and nut.
All variants are available in a single format for an RRP of £0.80 with larger multipacks coming in at £2.00.
Kerry Cavanaugh, marketing director at Mars Wrigley UK, said: "Triple Treat does exactly what is says on the tin – it's packed with a knockout trio of fruit, nuts and our iconic chocolate, and is delightfully delicious to boot.
"At Mars Wrigley, we're thrilled that Brits can now enjoy a great tasting – and HFSS compliant – Galaxy, Mars, Snickers and Bountry treat. It's tasty reinvented."