£12m spend on Strongbow Ultra Dark Fruit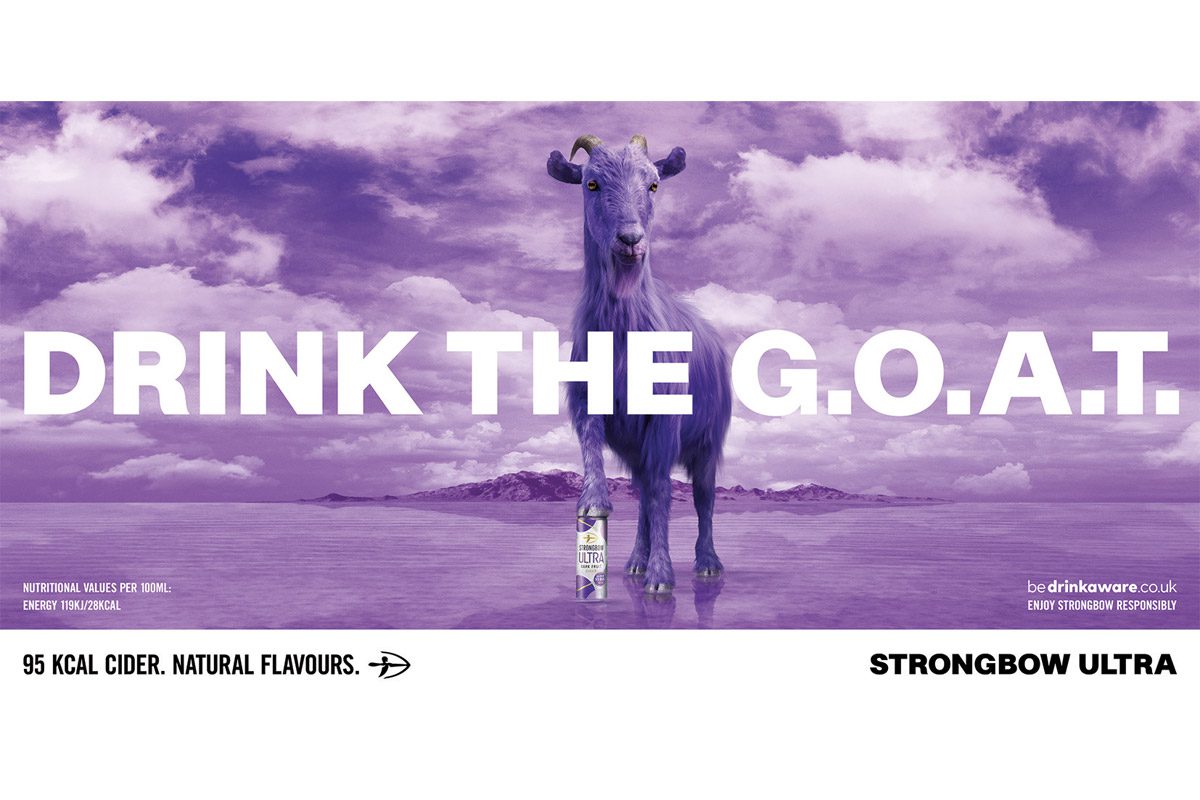 HEINEKEN UK has rolled out its biggest marketing campaign for Strongbow Dark Fruits to date.
Following the launch of Strongbow Ultra Dark Fruit, the 'Drink the G.O.A.T.' campaign sees a purple goat champion the brand's latest, low calorie variant.
The £12m marketing campaign sees the brand appear across television, social media and video-on-demand channels.
Making use of the G.O.A.T. abbreviation – standing for greatest of all time – often seen across social media platforms, Heineken said the new Strongbow campaign should appeal to 18-40 year olds.
Further support for the brand comes in the shape of a 500,000 mini can sampling campaign.
Boasting just 95 calories per can, Strongbow Ultra Dark Fruit is available in single 330ml slim cans or in packs of four and ten in the convenience and grocery channels.
Rachel Holms, cider brand director for Heineken UK, said: "This is Strongbow's latest innovation and we are being more daring and disruptive than ever before to drive awareness and show that Strongbow Ultra Dark Fruit is worth the hype.
"With 59% of consumers looking for lighter choices when shopping and 60% of Brits saying taste is the most important factor when buying a drink, there is a clear gap in the market for a lower calorie, flavourful cider, which Ultra fills as a market pioneer."
• Launched on 1 March, Strongbow Ultra Dark Fruit is a 4% ABV cider available in a slimline can.
The new variant serves as a lower calorie alternative to Strongbow Dark Fruits, first launched in 2013.