Springing into summer with craft lager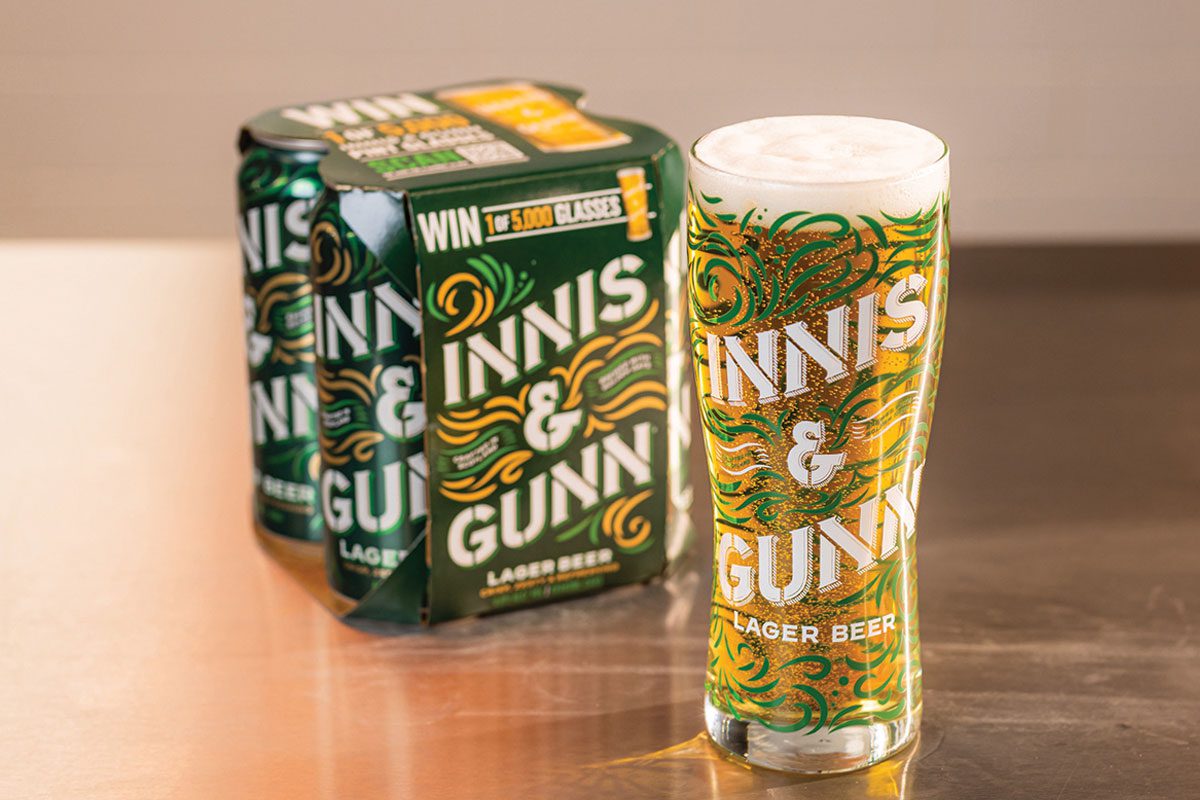 SCOTTISH consumers love an ice-cold beer on a warm summers day, but brew preferences have been evolving.
Crawford Sinclair, commercial director of Innis & Gunn, reckons convenience retailers who get their craft beer offer right could see sales soar.
"Consumer behaviour has been changing once again and this can be seen in the off-trade channels, where the beer category is overall down around 11%.
"Encouragingly, the craft category is just marginally down by around 1%, so is outperforming beer.
"With this in mind, retailers should look to explore the category and consider offering a premium craft option, such as Innis & Gunn Lager Beer, Scotland's number one craft beer," he said.
Those retailers looking for an easy access point into the craft beer category, could be well served by Innis & Gunn Lager Beer. The variant's four-pack format, has been enjoying value growth of 26% year on year, which Sinclair said "makes for a strong stock option."
A consistent beer style all year round, lager does also enjoy a spike from spring throughout summer, according to Sinclair.
"Innis & Gunn's craft Lager makes for a strong choice for summer sipping.
"Innis & Gunn's Lager fans coined the phrase 'Sun's Out, Gunns Out', which totally captures the light hearted attitude surrounding the better weather where a crisp, cold Innis & Gunn Lager Beer is arguably at its most refreshing.
In a bid to further capitalise on this growth, Innis & Gunn has been running its first-ever on-pack promotion on four-packs of Innis & Gunn Lager Beer.
Through the promotion, 5,000 winners will receive a branded Innis & Gunn Lager beer pint glass.
The Scottish brewer also offers an alcohol-free variant of its lager – Innis & Gunn 0.0% Lager Beer – which Sinclair said offers consumers a "great tasting, quality and truly 0% beer.
"The low/no category has grown 26% in value over the last year so retailers should look to incorporate this in their ranges," he said.