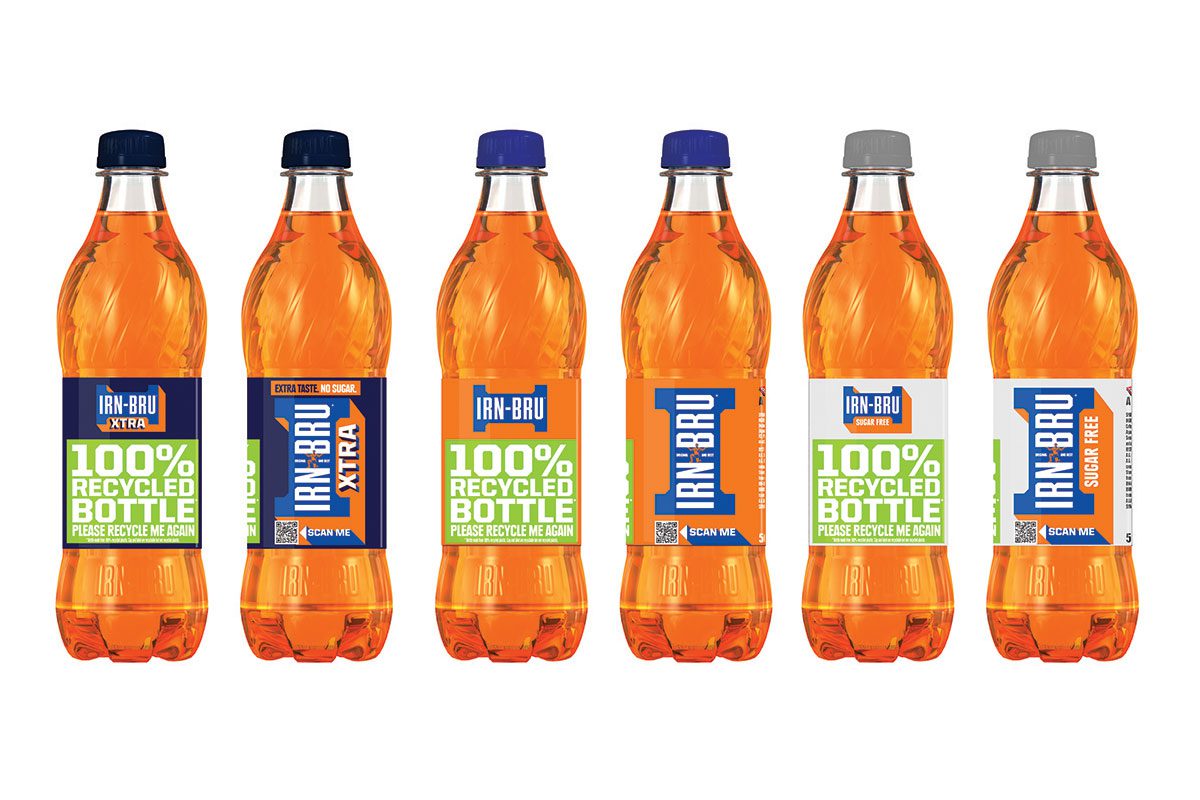 AG Barr has taken a major step in pursuit of its sustainability goals, rolling out 100% recycled plastic packaging across all 500ml Irn-Bru and Rubicon products.
The new rPET packs launched at the end of last month, with the rest of the Irn-Bru and Rubicon range scheduled to switch to rPET by the end of the year.
New rPET packs also communicate the change to consumers, through labelling that includes prominent '100% recycled bottle' messaging.
AG Barr's rPET launch is the latest step in the firm's No Time to Waste programme. Launched last year, the programme commits AG Barr to a range of environmental goals, including achieving net zero emissions for its own operations by 2035. In 2020, AG Barr introduced fossil-free electricity across all its sites.
Adrian Troy, marketing director at AG Barr, said: "We recognise that we have a responsibility to protect our planet and we know how important it is that we act now to try and reduce our impact on the environment.
"Sustainability is also a key issue for our consumers. 58% of consumers say that environmental issues are important to them, that's up 5% from a 2020 study, which is encouraging to see.
"We want to encourage even more consumers to be aware of the environmental impact of their purchasing decisions."