On-the-go returns, but health gains maintained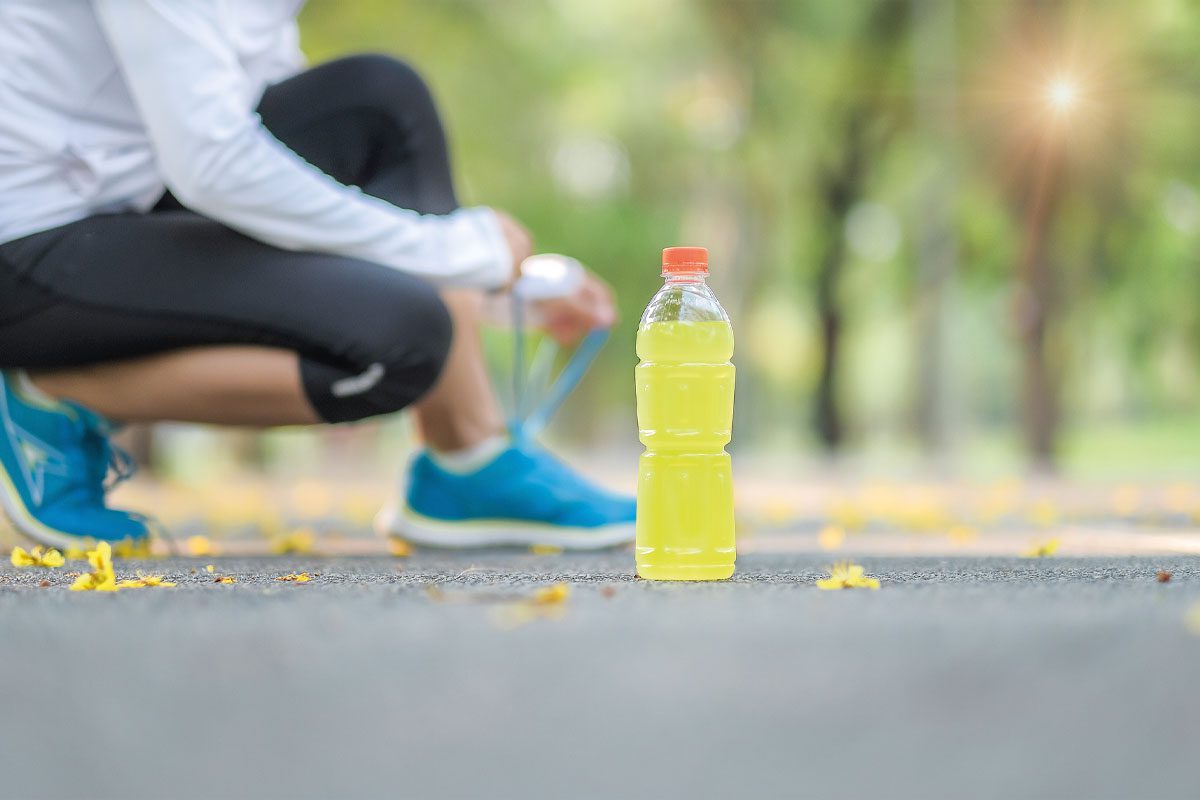 ALREADY one of the top categories in convenience, soft drinks sales continue to grow in the UK – although consumption habits have evolved.
Acording to IRI MarketPlace GB value sales data for the 52 weeks to 26 December, the total soft drink market grew by 9% over the last year.
Energy drinks were a particularly strong subcategory, enjoying growth of 16.7% and accounting for one-fifth of all soft drinks sales.
• Matt Gouldsmith, channel director at Suntory Beverage & Food GB&I – the firm behind Lucozade – was bullish about the prospects of further energy growth in the convenience channel, and he also highlighted the potential for on-the-go sales to bounce back in the wake of pandemic restrictions.
"On-the-go soft drinks greatly increased over the past year as lockdown restrictions were lifted and the on-the-go occasion returned.
"For example, across the whole soft drinks market 500ml and 330ml formats have seen more than 20% and 11% year-on-year growth respectively.
"Retailers should stock up on on-the-go formats of popular soft drinks such as Lucozade Zero and Lucozade Energy to capitalise on this ongoing trend," he said.
• The return of on-the-go may be a bit of a reversion to pre-pandemic behaviour, but one trend that seems to have been accelerated under Covid is the increasing demand for healthier options.
At Red Bull, the energy drink maker has found an increasing number of consumers picking up its Sugarfree variants and a spokesperson explained how its lower calorie options have been catching up with full-sugar variants.
They said: "Sugarfree variants have been growing penetration by 48.8% and, in independent markets, low and no sugar variants have seen faster growth than full sugar, with 21.8% growth vs. full sugar's 16.9%
"Since its 2020 relaunch, Red Bull Zero 250ml has seen £4.7m in sales value MAT, also seeing 97% growth.
"Red Bull Zero buyers have now grown by 455.8% year on year, making it vital to ensure that each SKU that you're stocking has a low or no sugar alternative easily available to consumers who are increasingly opting for these."
• Increased demand for healthier options hasn't just helped drive sales for low and no sugar variants from the big brands.
Scottish premium soft drinks company Bon Accord has been growing its retail presence, including through a new supply deal with Morrisons.
Karen Knowles, co-founder of Bon Accord Soft Drinks, said that since the first lockdown, the firm has found an audience in the retail channel.
"Almost 80% of our customers had to close their doors – so we made the decision to work on the retail arm of our business and we've been able to expand our outlets with a deal to supply Morrisons' Scottish stores.
"The pandemic brought both serious challenges and opportunities, but what it really did for us was highlight the growing consumer trend for a healthier lifestyle.
"And that was something we had been consciously tapping into with our naturally-sweetened, plant-based drinks made with real fruit juice and free of refined sugar," she said.
The pandemic has forever changed the soft drinks category, Knowles claimed, with habits acquired during lockdowns likely to influence consumer behaviour in the future. That's good news for Bon Accord, as Knowles explained.
"Consumer tastes have shifted and this has opened up the category to allow healthier, craft drink companies to compete with the industry giants.
"Also, the change in alcohol consumption amongst consumers – especially the 18-25 age group – has further opened the market for premium, grown-up soft drinks," she said.