Dairy brands see potential in convenience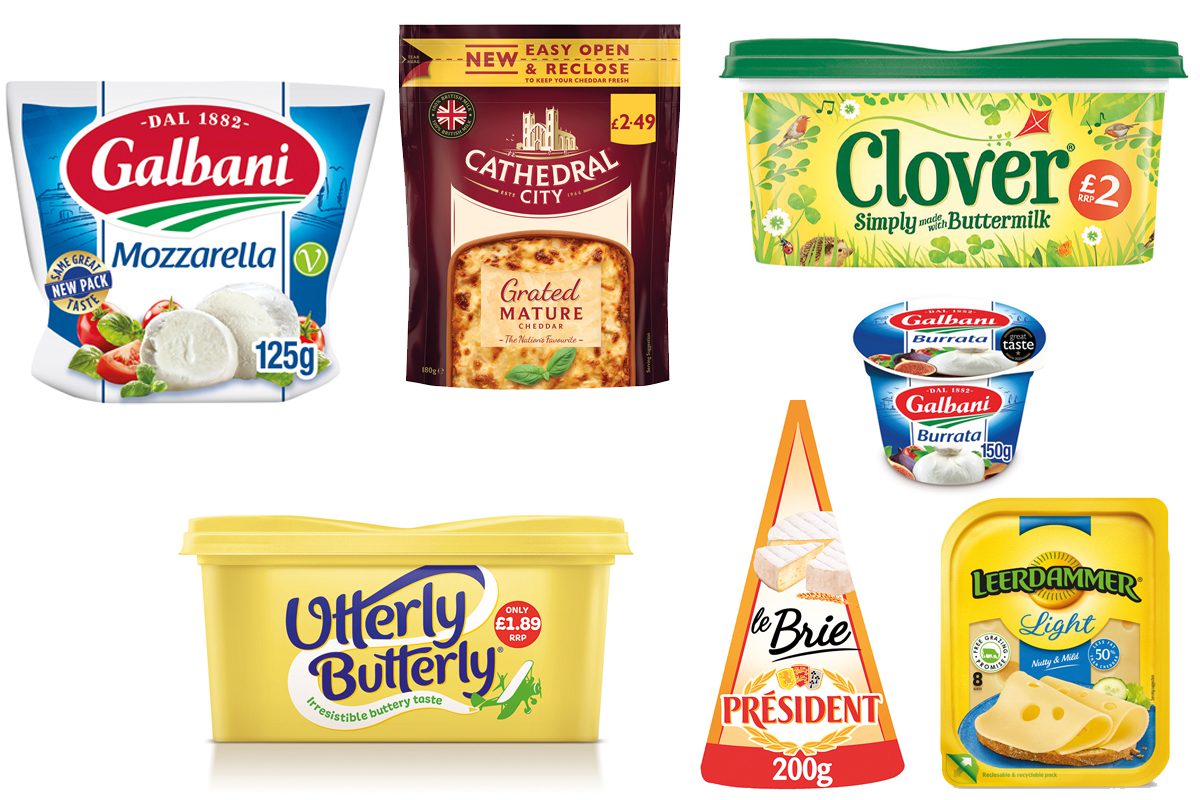 THE chiller has become an increasingly profitable part of the store for many retailers in the Scottish convenience channel.
It's not just a case of increased footfall during lockdown either – Kantar data for the 52 weeks to June 2020 found fresh and chilled was shopped by more than six in ten convenience channel customers.
If a majority of c-store shoppers were already shopping the chillers before the pandemic, the increased footfall enjoyed by community stores throughout the crisis can only have grown the audience for chilled in convenience.
• Chilled is the bread and butter of Saputo Dairy UK. The firm behind brands such as Cathedral City, Clover and Vitalite was bullish about the prospects of its products in c-stores in the months and years ahead.
A spokesperson said: "Dairy products such as cheese, and butters and spreads, are central to the top-up shop, which remains the predominant shop mission in convenience.
"In fact, 35% of households shop for cheese in convenience, while 28% of households shop for butters and spreads."
Currently worth £124m to Scottish retailers annually – according to IRI All Outlets data for the 52 weeks to 25 December 2021 – butters and spreads enjoyed 8.1% value sales growth last year.
Cheese has been faring well too, up 14.3% last year when compared to pre-pandemic trading in 2019. The category is currently worth £234.9m to Scottish retailers.
• Chilled dairy products may have a strong record, but the cost of living crisis is squeezing household budgets across Scotland, resulting in more canny customers.
However, that could be good news for c-store retailers looking to boost the performance of their chilled range, according to Saputo category manager Allison Wallentin, provided retailers respond with the right range for their community.
"Recent Lumina Intelligence insight suggests that some two thirds of convenience shoppers are being more careful with what they spend money on than before the pandemic and some 60% claim to be very aware of product prices in convenience stores.
"Convenience retailers who respect this shopper need and continue to support their local customer base with a product offering at fair, uninflated price points, have a real opportunity to build a loyalty that will stretch far beyond the end of the coronavirus pandemic.
"The appearance of a good deal can do a lot to turn a browse into a purchase, and PMPs can be one vehicle to showcase such value to shoppers.
"For many consumers, PMPs offer price reassurance – a sense that they are not being 'ripped off'," she said.
• PMPs are not the only way to boost chiller performance in times of economic turbulence. Heloise Le Norcy-Trott, group marketing director for Lactalis UK & Ireland – the firm behind Seriously, Galloway, Président, and Galbani – reckons that premium cheese brands could also perform well.
They may come in at a higher price point, but Le Norcy-Trott suggested that so-called 'affordable luxuries' could pick up spend from consumers searching for a treat that doesn't break the bank.
"Over the past 12 months, with the pandemic still restricting everyday life, we have seen consumers continue to upgrade everyday occasions with affordable luxuries, such as speciality cheeses, in a bid to brighten up daily life.
"As a result, the speciality cheese category has grown 12% year-on-year, way ahead of everyday cheese at 1.6% and total cheese at 6.3%.
"The top performers in this category include speciality cheddar, mozzarella, goat's cheese, as well as British and Continental blue cheeses.
"In particular, Brie is in 7.3% growth and Camembert 5% growth year-on-year.
"Despite restrictions easing and shoppers beginning to go back to pre-lockdown behaviours, we expect cheeses to continue to fare well even after 'normal life' returns," she said.