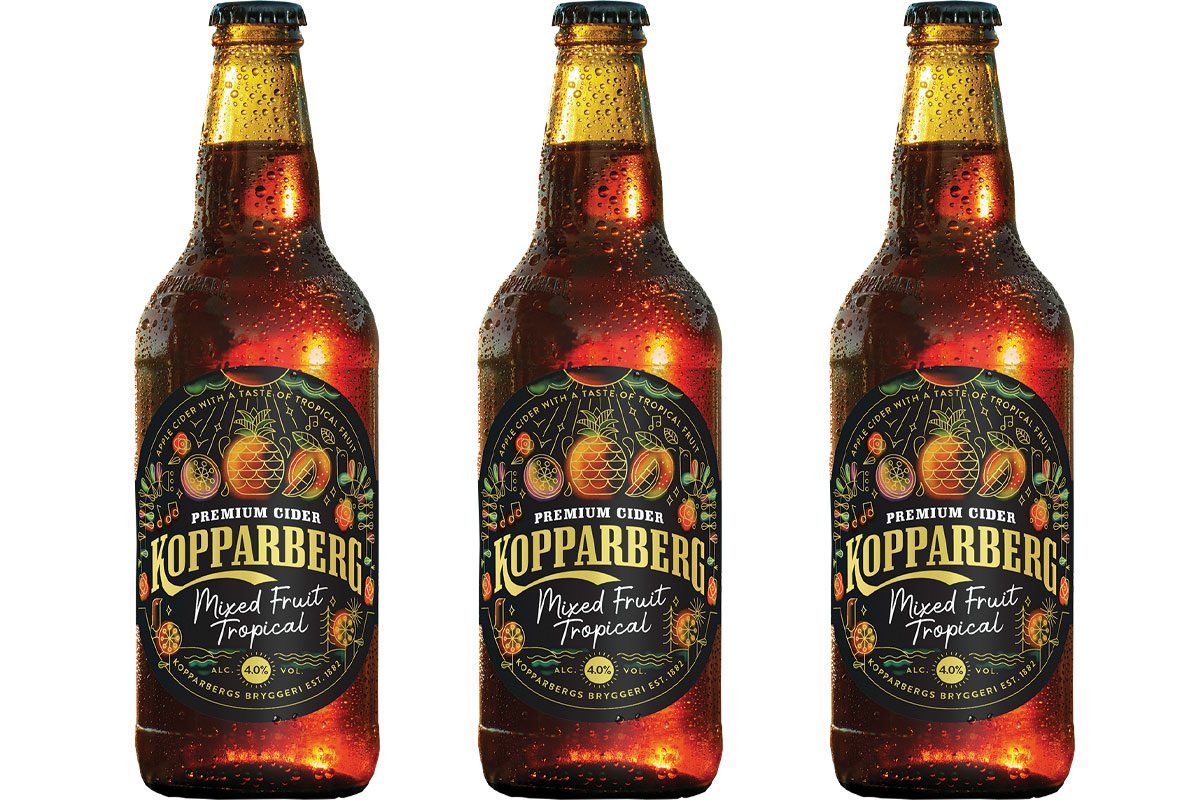 THIS summer is shaping up to be another strong season for cider sales in the Scottish off trade.
Compared to pre-pandemic trading, cider is in a decent position, with total UK value and volume sales up 12% and 4% respectively. Convenience stores have a 37% market share of cider sales in Scotland – according to IRI Total Market data for the 52 weeks to 28 November.
Tom Holmes, senior customer marketing manager at Kopparberg, said the brand has been a "key contributor" to cider's performance. Kopparberg contributed 63% of fruit cider growth during the pandemic and Holmes suggested there's scope for more growth despite easing Covid restrictions.
"The market has seen a level of premiumisation; with customers trading up into more premium brands having seen the value in the off trade during a time when the on trade wasn't accessible, as well as wanting to treat themselves; recreating those out of home experiences they've missed.
"Despite this, the Scottish market and Scottish convenience market have seen their price differential slightly drop vs. the Total UK landscape, suggesting there is an opportunity to drive further trade up," he said.
For Kopparberg, Holmes said 2022 is all about continuing to drive growth for its existing variants, and retailers can expect to see more activity from Kopparberg in the weeks and months ahead.
"We have some big plans for these SKUs to really drive some more excitement into the category," he said.