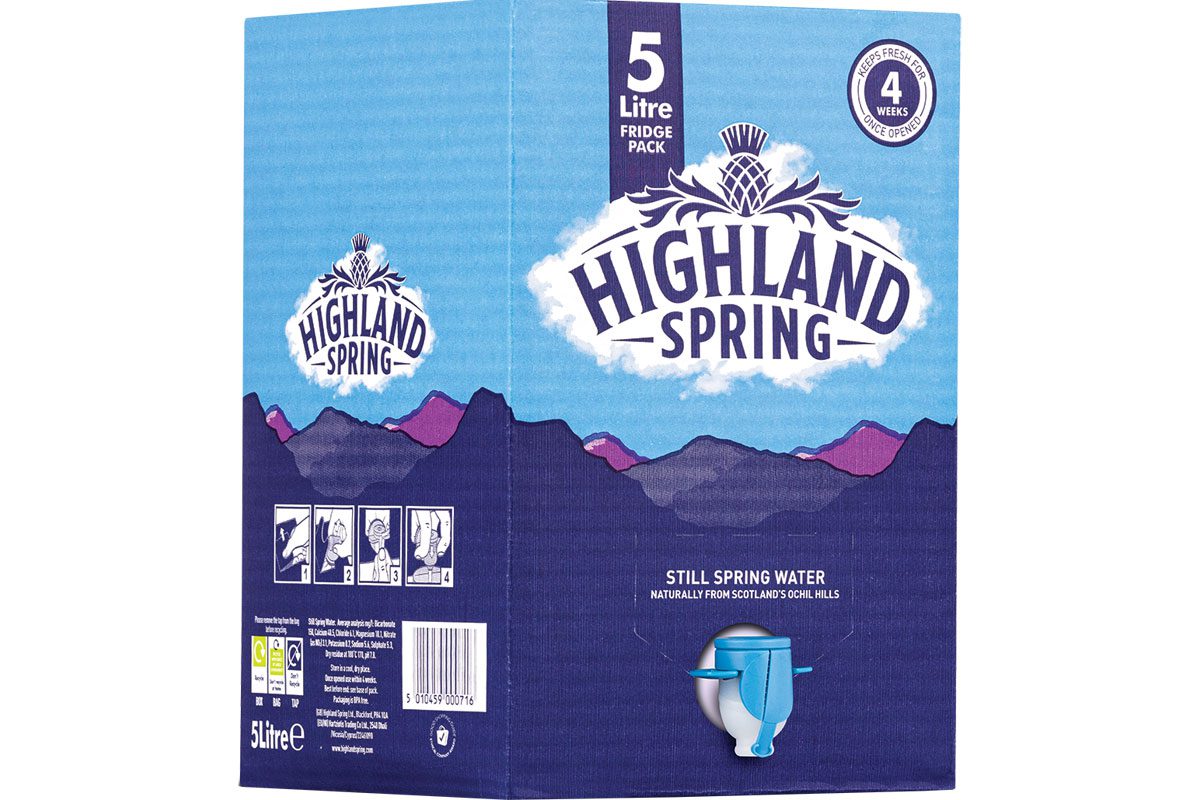 HIGHLAND Spring Group has expanded its large format range with the launch of a new 5L Fridge Pack.
Currently available in Asda stores, the new format is set to roll out to more grocery and online retailers later this year. It follows the launch of Highland Spring's 10L Hydration Pack in 2021.
The Scottish water brand called the new pack size a "natural expansion" to the range, which will tap into consumer demand driven by an increase in staycations and 'the big shop' mission.
Research Highland Spring commissioned in August 2020 revealed 48% of shoppers found a large dispense still water format appealing. The 5L pack was the second most requested size, after the 10L Hydration Pack.
Mike Buckland, consumer marketing controller at Highland Spring, said: "We have seen from the success of our 10L Hydration Pack that consumers were looking for additional dispense solutions.
"The 5L pack meets on-the-go and at home decanting occasions and fits perfectly in the fridge.
"This new addition underlines our focus on innovation which delivers formats for every consumer occasion."