Mackie's unveils new fruity flavours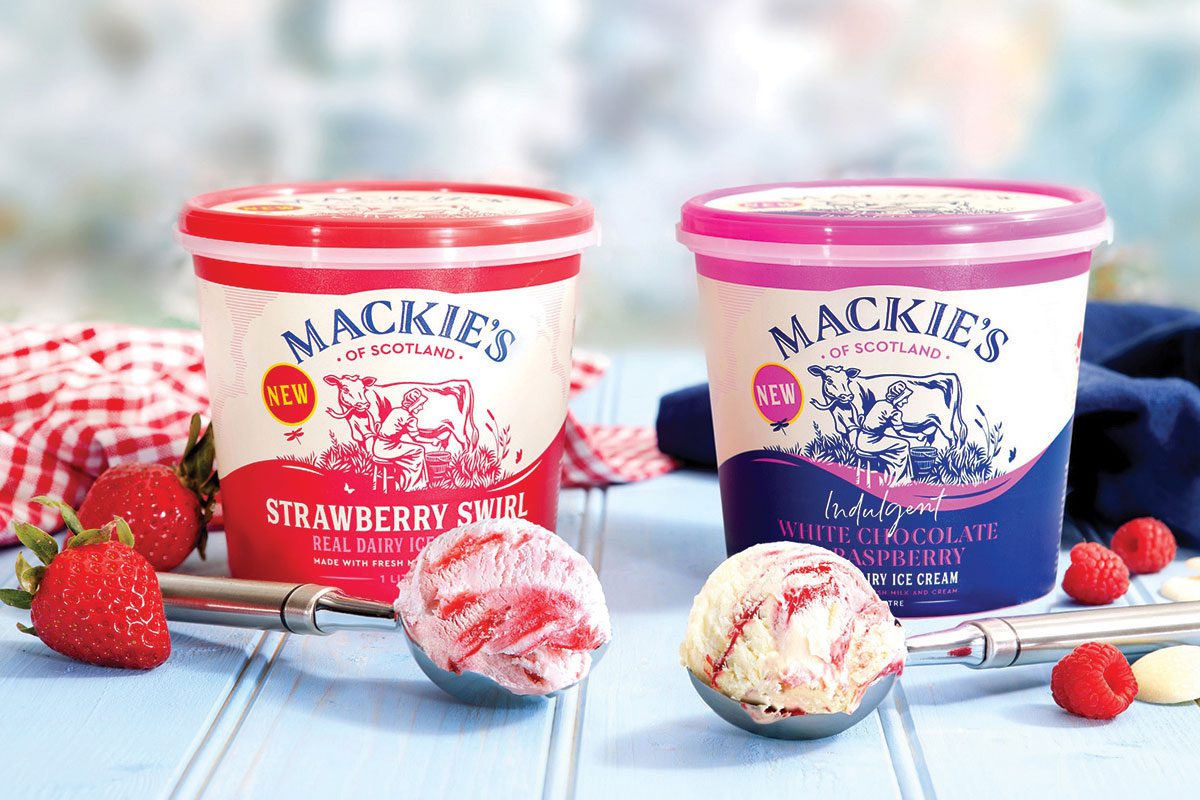 MACKIE'S of Scotland has added some fruit flavour to its range in time for the summer.
Two new flavours have joined the Mackie's ice cream portfolio: White Chocolate Raspberry is the latest SKU in the brand's Indulgent range, while Strawberry Swirl has replaced the Strawberry variant in the classic range.
The Scottish ice cream maker has already secured potentially lucrative listings with the multiples. White Chocolate and Raspberry is available in Tesco in Scotland and Ocado in England and Wales. Strawberry Swirl will be in Scottish Tesco stores along with an extended listing in Sainsbury's stores throughout the UK.
Kirstin McNutt, development director with Mackie's, oversaw the creation of the new flavours. She said: "We want to constantly surprise and delight ice cream lovers and these two new flavours will offer something very new and different.
"For the white chocolate sauce, we worked to create something ourselves that would stay soft and luxurious in the ice cream.
"To do that we had to make our own base white chocolate, before turning it into a ganache with cream and golden syrup, before swirling it through the ice cream along with the zingy raspberry.
"Strawberry Swirl is a refresh of our Strawberry ice cream, the big difference being our new hand-made 100% fruit compote 'swirl' – giving the strawberry ice cream a double hit of summer fruit."