UKVIA director John Dunne discusses Vapril, new restrictions on advertising and best practices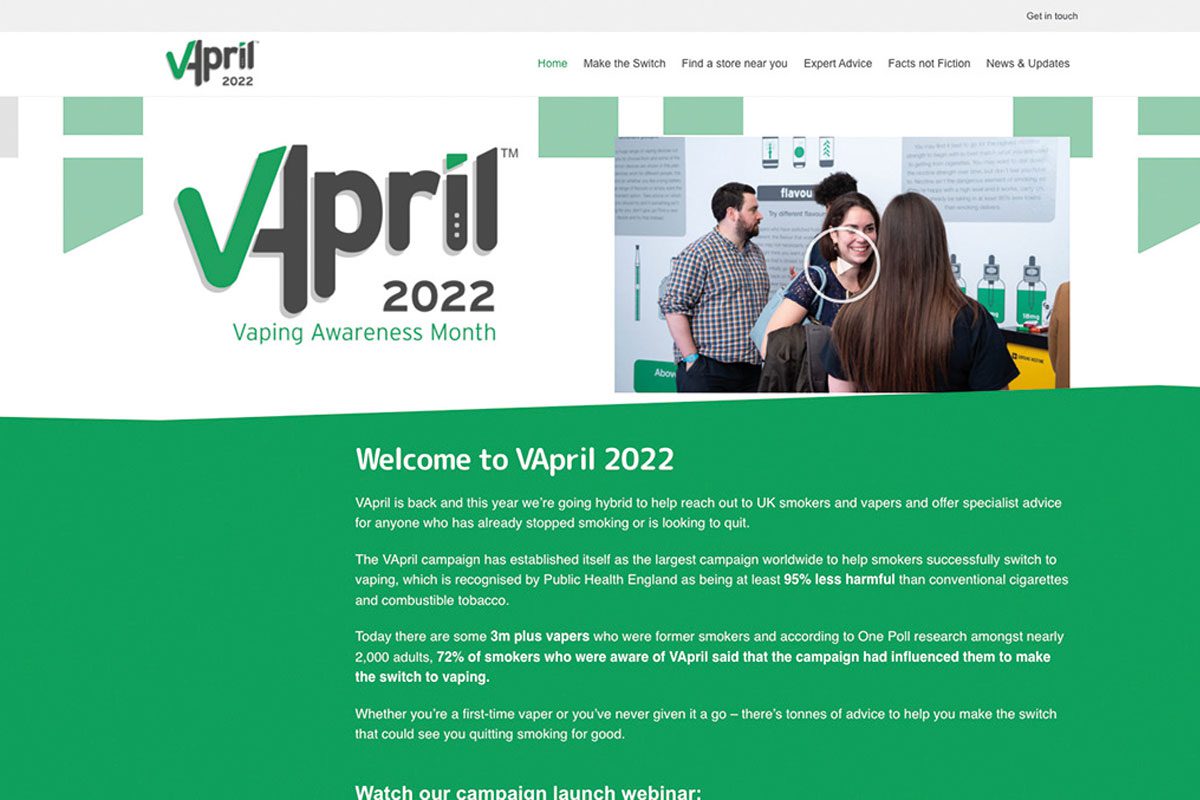 FOR many convenience retailers, vaping has become a key part of their offer, while for others the category is still somewhat shrouded in mystery.
The c-store channel is not alone in this, similar variation in understanding and appreciation of the category can be found in the halls of Holyrood and Westminter, where politicians hold the power to shape the category's future.
John Dunne, director general of the UK Vaping Industry Association (UKVIA), is one of those industry leaders seeking to expand knowledge about vaping wherever he can, while also encouraging best practices throughout the industry.
"At this stage, the UKVIA is all about raising the standards within the industry. We've got an awful lot of companies out there who are doing really great things who are highly professional.
"We then have a subset of companies out there that are doing the best they can with the knowledge and the expertise that they have. And then you have a subset of the industry that isn't doing a very good job at all.
"So where our focus now is, bringing those companies that are looking for that help, that are looking for that guidance to raise their standards.
"Those are the ones that the UKVIA is really targeting at the moment," he said.
It's an essential task, according to Dunne, who suggested that a lack of action could lead to draconian rules restricting the category.
"Frankly, if we don't, the UK Government will take a very dim view on our industry.
"We could potentially be looking at regulations that, rather than fuelling the growth of vaping, and fuelling smokers switching from smoking to a safer alternative, it could have a detrimental effect and actually push it back," he said.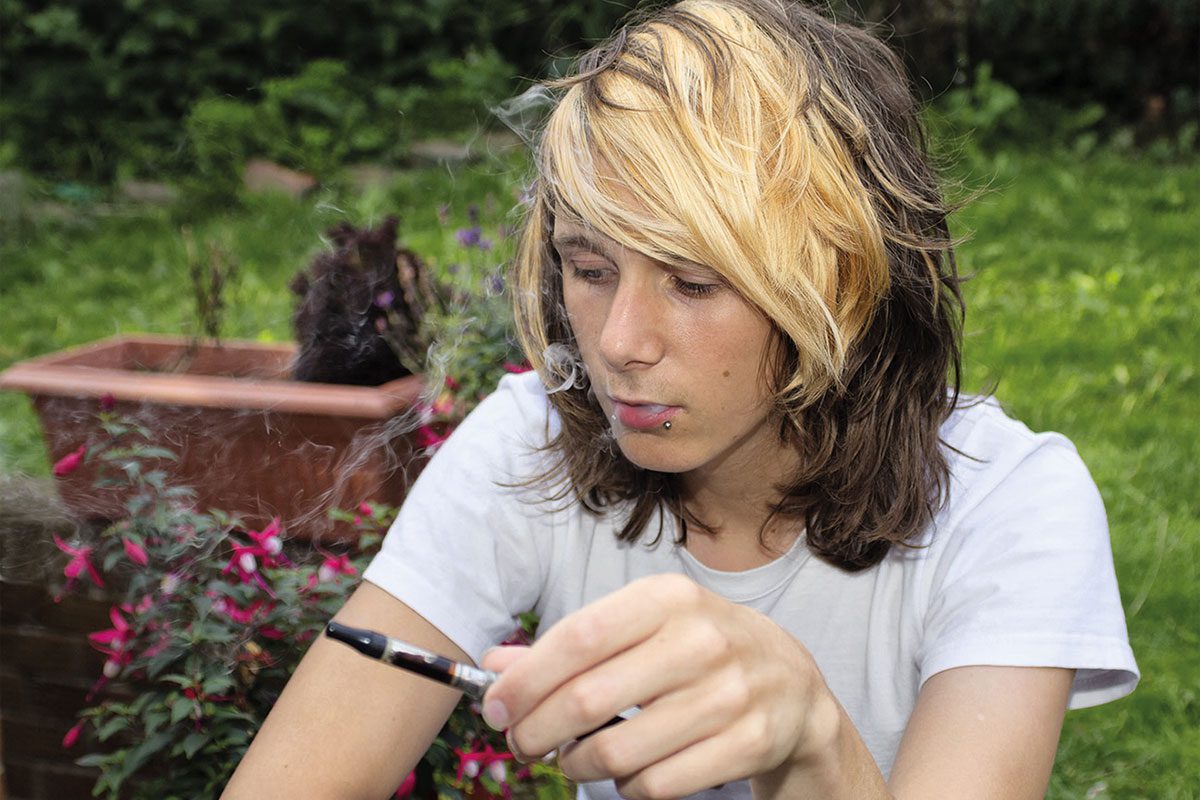 Dunne has good reason to think that tight restrictions could be coming for the vaping category.
Last month, the Scottish Government launched a consultation which proposes several measures that would curtail the advertising and promotion of vaping products.
The 'Tightening rules on advertising and promoting vaping products' consultation is open until 29 April and interested parties like the UKVIA, and c-store retailers if they so choose, can submit their views on the proposals.
These include the Scottish Government restricting advertising channels still open to the vaping category, such as billboards and bus shelters; banning free distribution and sponsorship, and ending the distribution of free samples.
Dunne suggested it is a step in the wrong direction that could potentially halt the progression of existing adult smokers switching to vaping.
"The problem is, we've got, some parts of our governments out there that are working off bad information, they're working on old information, perhaps.
"And they're looking at potentially, especially in Scotland, putting further restrictions on advertising and what companies can do.
"That's kind of going backwards from what everybody else in the UK is doing," he said.
It's not just politicians who need to be better educated on the vaping category. Dunne also suggested that some questionable reporting in the tabloid press hasn't painted the most accurate picture of vaping, often giving consumers the wrong impression of the category.
One way the UKVIA and convenience retailers can combat this is by backing campaigns like Vapril.
Kicking off next month, Vapril offers retailers an additional opportunity to strike up a conversation with existing adult smokers who may be considering a switch to Vaping.
Those who want to get involved can access point of sale materials from the UKVIA. All retailers have to do is head to Vapril.org and sign up for access to all the Vapril materials UKVIA offers. Retailers that do will be part of a growing international community, as Dunne explained.
"Vapril has been a huge success for us. The number last year was almost three million people worldwide that were engaged with, because it's not just the UK that's doing it, we've licensed everything that we make for Vapril for free to any association or organisation around the world that wants to use them.
"Those communications have already gone out for this April, so all of the materials have been made, I know of at least two countries that are in the process of translating them so that's fantastic," he said.
Vapril isn't the only action UKVIA has taken to communicate vaping to consumers. The association has also joined forces with a cessation app that has had over six million downloads worldwide.
Dunne said: "Our Vapril campaign will be really focusing on the vital message, but also promoting the smoke free app to people," he said.
In addition to the consumer communications, and government lobbying, Dunne said the UKVIA has also been engaging with healthcare providers, in a bid to support them with their efforts in encouraging smokers to quit.
The UKVIA has written to every NHS Trust in England and provided them with a suite of tools that it has developed in consultation with doctors and physicians.
Retailers can access the tools through a health hub on the UKVIA's website. Dunne said that while this was designed with stop smoking centres and doctors in mind, the resources are there for anybody who wants to use them.
Vaping may be an alternative for existing adult smokers, but Dunne was also clear that the UKVIA has a firm line on preventing young consumers from accessing vape products.
All UKVIA members now sign up to a code of conduct, part of which is an agreement to carry out covert test-purchasing through a third party company.
The UKVIA does this four times each year for its members and uses the results to inform next steps for those retailers that fall short of the high standards expected.
Dunne said: "When we started that process, I think we were in and around the national average of about a 35% success rate.
"At the start of the year we were in the 70% region, so we're really making good ground. The problem is that we're doing that with our members, but there's an awful lot of people that aren't members of the UKVIA, there's a huge convenience sector out there.
"So this for me is the biggest challenge, how do we get the consumer or the convenience sector engaged with this and look at it as being something they have to do to protect the industry," he said.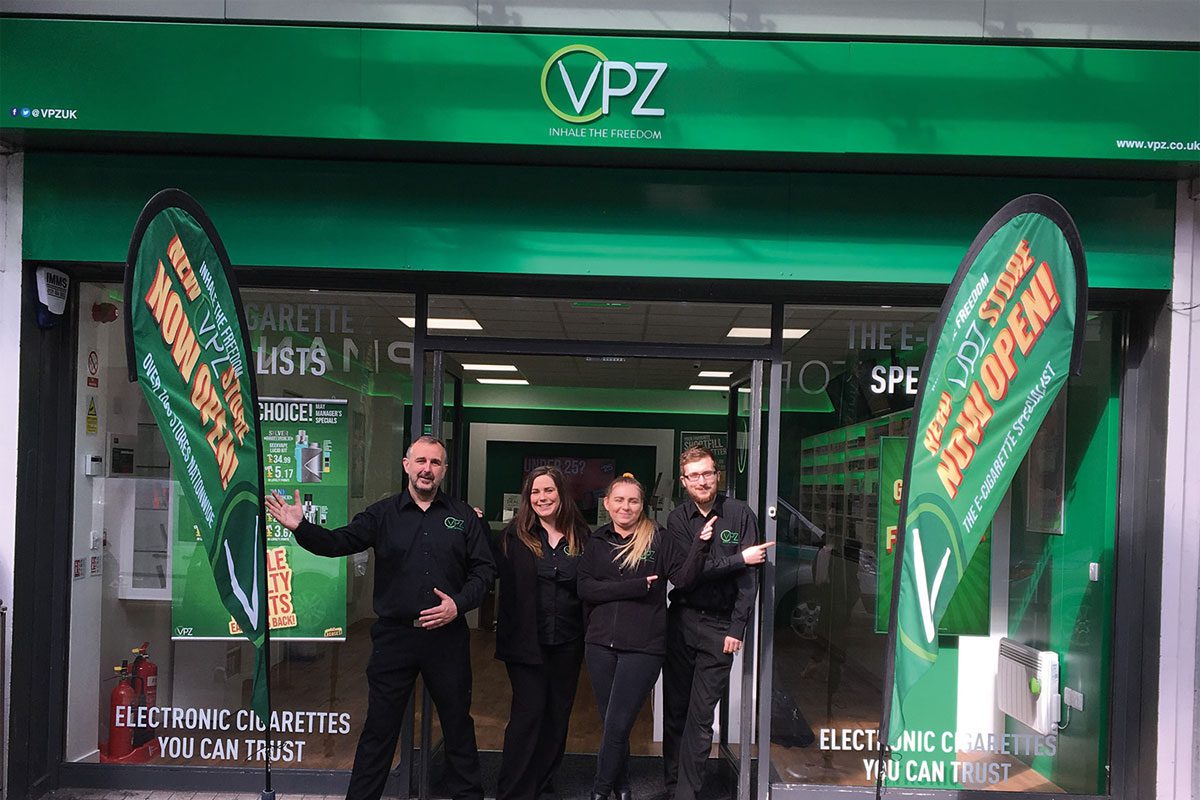 It's easy to see why the UKVIA may wish to engage with more convenience retailers but, there are advantages for businesses that sign up too, according to Douglas Mutter, compliance public affairs and manufacturing director at Scottish specialist vape multiple VPZ.
VPZ is one of the largest bricks and mortar vape specialists in the UK, and is also a manufacturer – producing in excess of 800 different SKUs across 400 flavours.
As a well established and successful vaping retailer already, VPZ could be forgiven for going its own way, but Mutter said the benefits of organising with industry colleagues are well worth the effort.
"We were part of the original process of founding and starting the UKVIA.
"Being a member has huge benefits, because what you have is a consolidated industry. If the industry doesn't work together, you very quickly don't have an industry to fight over.
"There's a common goal of the massive public health opportunity this industry brings, we have to protect and build on that or the opportunity disappears.
"The UKVIA brings together massive companies, down to a guy with one or two stores, or someone that only has a website.
"It brings an authority, balance and professionalism to the industry and opens so many doors for engagement for the industry on a political or an academic level," he said.