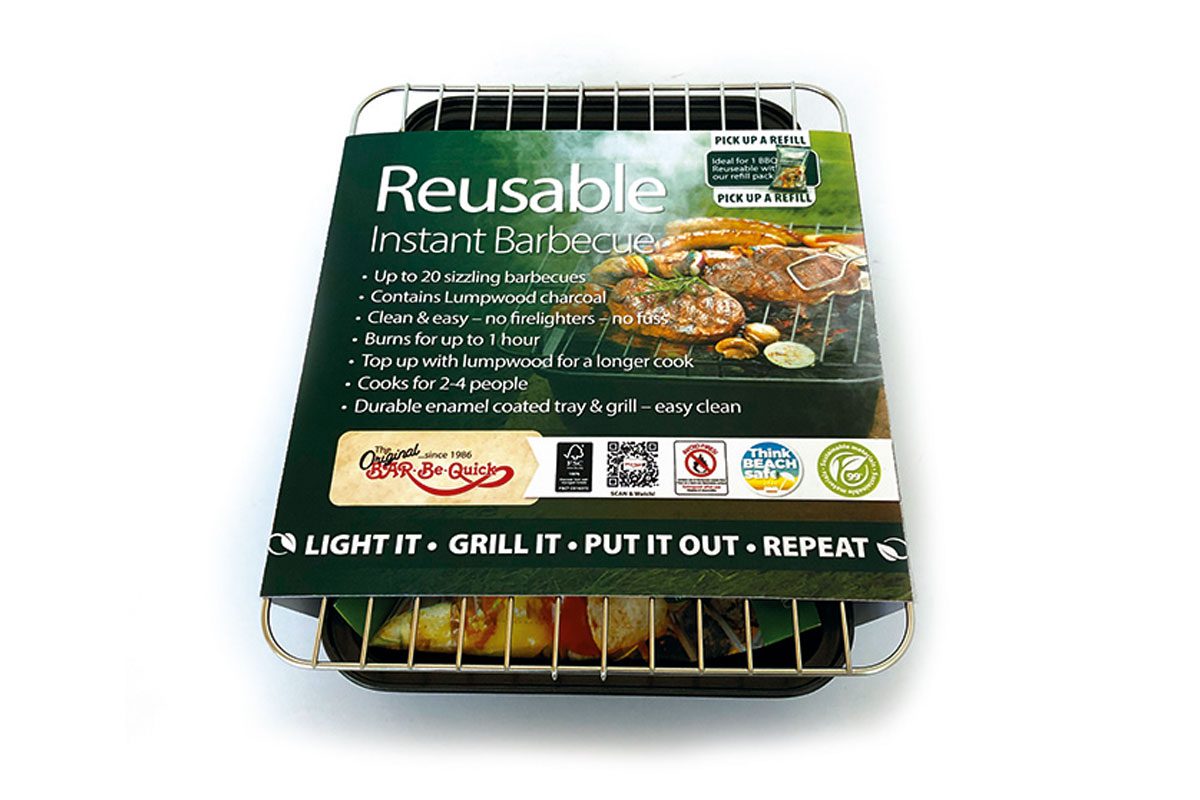 RECTELLA International has launched its first Reusable Instant barbecue under its Bar-Be-Quick brand.
The new barbecue is available in standard and party size formats and is rolling out in plastic-free packaging. Bar-Be-Quick's Reusable Instant BBQ can be used by consumers "several times" according to Rectella.
Caroline Morris, head of sales for Bar-Be-Quick, said the reusable barbecue "is set to be hugely popular with shoppers during the summer months."
Further sustainability focused developments from Rectella include the inclusion of QR codes on packaging across the firm's Charcoal, Instant and Party BBQ ranges. When scanned, the codes direct consumers to video content covering the 'sustainability journey' of the product.