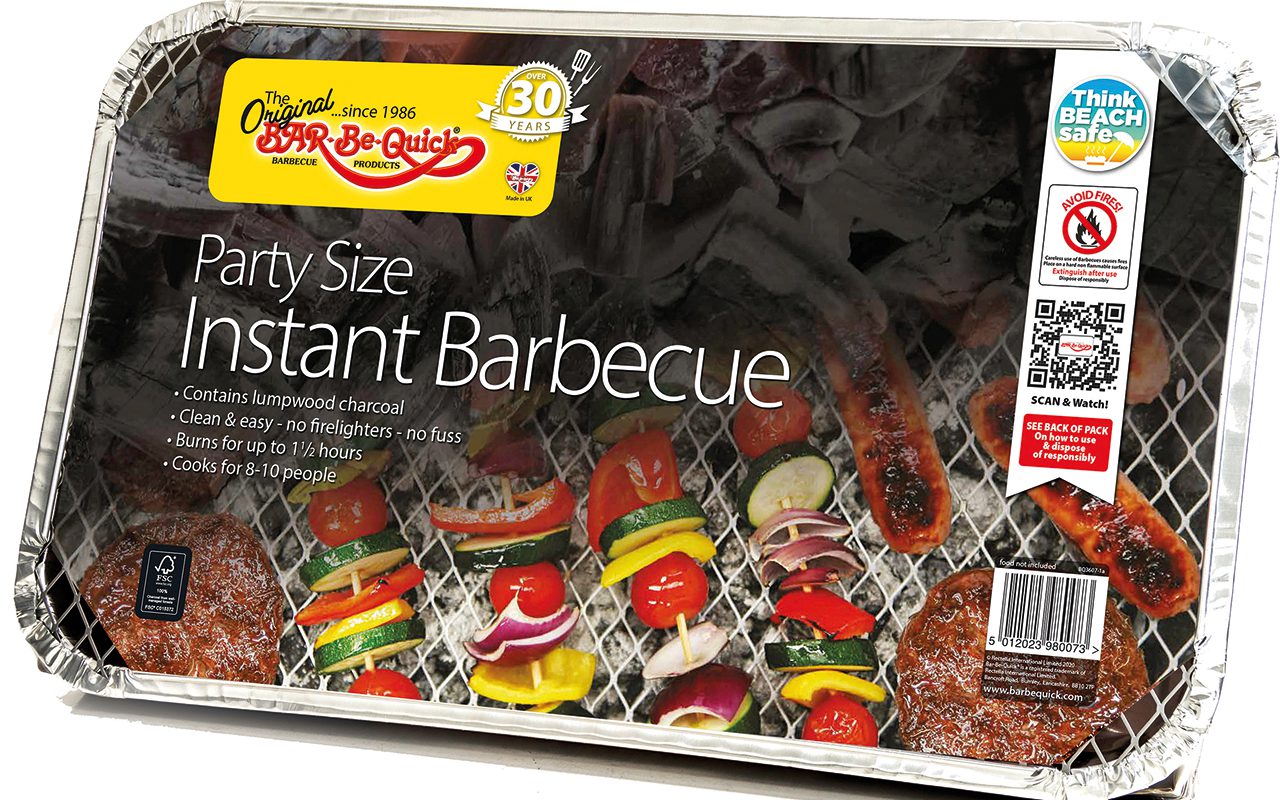 CONVENIENCE will be key for consumers this summer, as they look to make the most of time with family and friends during Euro 2020.
That is the message from Caroline Morris of Bar-Be-Quick, who said the public will be on the hunt for low maintenance food options that require little time and effort to prepare.
"Instant barbecues are a great option for cooking food to enjoy whilst watching the football, as they're cost-effective, portable, and easy to use and recycle, whatever you're cooking on them," she said.
Morris reckons promotions targeted at barbecue products and food and drink can generate big returns for retailers. She also suggested any special offers should be marketed at the front of stores to drive footfall.
Food suitable for barbecues may be essential, but retailers should not be caught short on barbecue essentials such as firelighters and skewers, according to Morris.
She said: "Retailers would benefit from including a range of charcoal and barbecue accessories within their special offers to cover those customers that are simply looking for products to coincide with any current at-home set ups where there is already a barbecue."