Golden Wonder's birthday celebrations include limited-edition flavours and new competition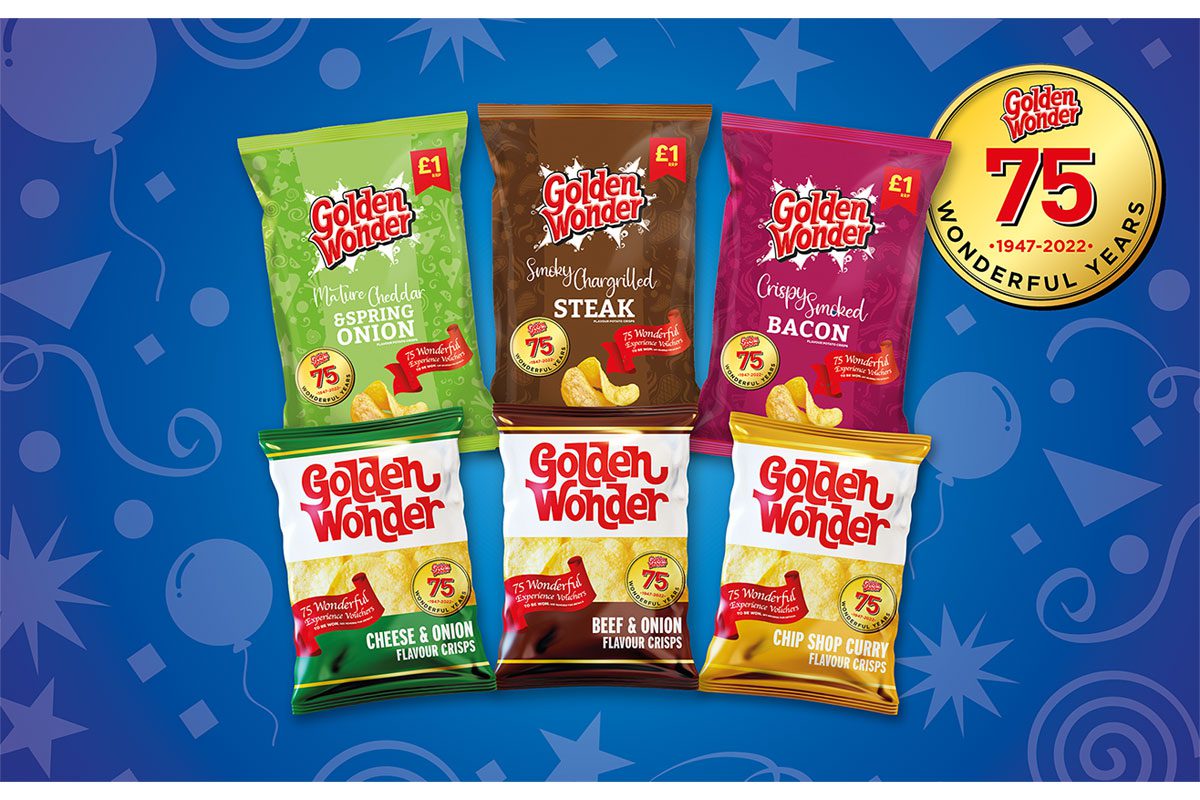 GOLDEN Wonder turns 75 this year and consumers can expect to hear all about it.
Tayto, the firm behind Golden Wonder, has big celebration plans for the brand, which was founded by baker William Alexander in Stockbridge, Edinburgh, in 1947.
Matt Smith, marketing director at Tayto, said that the firm felt 75 is a major milestone worth celebrating, particularly in Scotland where the brand was born.
Flavour is at the heart of this year's anniversary celebrations, with Tayto set to revive some classic Golden Wonder variants that will be familiar to many retailers and consumers.
This month, Beef & Onion and Chip Shop Curry variants return to the Golden Wonder range, initially on a limited edition run.
Both flavours will be available in impulse packs, and will also be included in a six-pack multipack alongside Cheese & Onion – which also celebrates an anniversary this year. Golden Wonder shook up the crisp category in 1962 when it first launched Cheese & Onion and Smith said it was therefore fitting that the 60-year-old flavour was included.
This month will also see Tayto kick off an on-pack promotion across the Golden Wonder range, offering consumers the chance to win one of 75 experience day vouchers.
Golden Wonder's big anniversary comes at a time of resurgence for the brand – particularly in Scotland.
Over one-third of Golden Wonder's total sales are in Scotland. The brand also over-trades in symbols and independents, with an 18.2% share of the flat crisp market in the channel vs 15.3% for the total Scottish market.
William Alexander couldn't have predicted the strength of his Golden Wonder brand, named after a type of potato, 75 years later. There are many ingredients in the recipe for success, but for Golden Wonder, Smith said flavour comes top of the list.
"Our fans say, 'I buy Golden Wonder because it tastes better, the flavours are stronger, they are unique.'
"Ultimately, you succeed on how great your product tastes and the fact we're still here 75 years after we started is a testament to us making brilliant products.
"It's all about flavour for us; we won't do anything that doesn't taste great," he said.
Looking to the future, Smith said retailers can expect to see even more flavour innovation from Golden Wonder.
"We see massive success in some of our unique flavours. Looking forward, I'm looking at things like spring onion and thinking there's a bit of uniqueness we can bring to the market," he said.