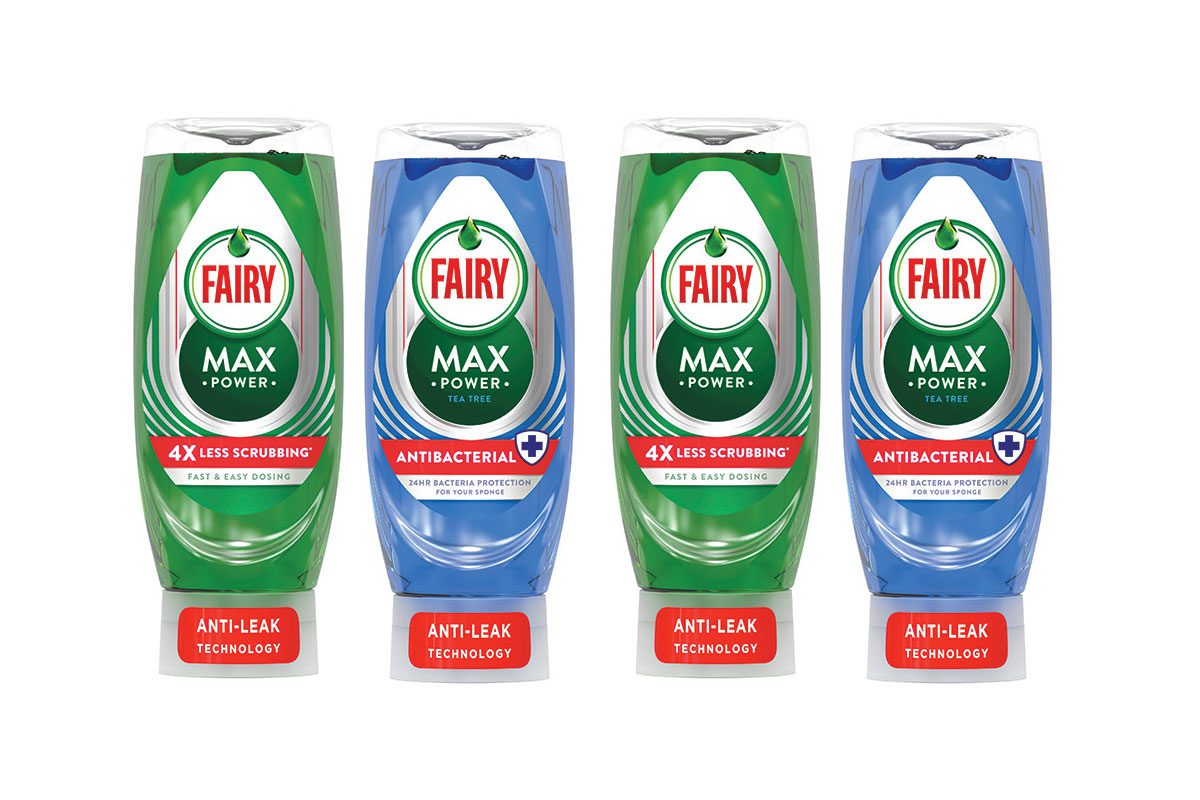 PROCTOR & Gamble (P&G) has launched a new format for Fairy Liquid.
The dish soap brand's new variant, Fairy Max Power, is rolling out in an upside-down bottle.
The bottle has been designed with a dosing control mechanism which, in combination with its flipped orientation, should make it easier for consumers to use every drop of liquid.
P&G said the new anti-leak technology will also prevent caps from becoming messy.
As well as a revamped packaging format, Fairy Max Power makes use of a new soap formula that P&G said will reduce the time it takes to do the dishes.
Fairy Max Power is available in two variants, Original and Antibacterial.
Both are priced at £2.25 RRP and have secured listings in Asda, Sainsbury's, Morrisons and Wilko stores.
Scott Popham, director of communications at P&G, said: "We want to make life easier for consumers by creating superior and innovative products, which is why we're launching Fairy Max Power, turning a classic on its head – literally – to create a product that's efficient, intuitive to use and timesaving.
"By listening to consumers, we combined a highly effective new formula with useful packaging improvements."