Winner details
Staff: 17 staff members
Symbol: Keystore More
Suppliers: JW Filshill, Nisa, Fife Creamery, Van Sales Direct, McGhee's, Graham's and Rollover Hot Dogs
Clydebank Co-op Keystore Kilbowie is one of seven stores that trades under the Clydebank Co-op banner.
This isn't the first time that Clydebank Co-op Keystore has been named Best Soft Drinks Retailer of the Year at the Scottish Grocer Awards, having previously won the award in 2019.
Tracy kept the store's soft drinks range well stocked throughout the pandemic and went the extra mile by delivering to customers herself during lockdowns.
Charity donations made in store go back to the local community and have so far benefited a local children's breakfast club, the West Dunbartonshire Foodbank, Clydebank Football Club and the St Margaret of Scotland Hospice.
Fizzing with good ideas
YOU can't sell an empty shelf, that's a given, but it also happens to be the winning motto for Tracy McNeil, store manager at Clydebank Co-op Keystore More Kilbowie.
That ethos is clear to see from one glance at the store's five metres of soft drinks chillers, which are visible to customers as soon as they walk through the door.
Tracy's well-merchandised chillers aren't the only place to find soft drinks in store, as points of interruption can be found across every aisle, with FSDUs and dump bins used to great effect, as well as two branded fridges sited near the tills.
It may sound like a lot to keep on top of, but it's alsoa demonstration of the high standards that impressed awards judges, who named Clydebank Co-op Keystore More Kilbowie as the Best Soft Drinks Retailer of the Year at the Scottish Grocer Awards 2021.
Tracy's merchandising does include multiple facings of popular brands, but with so much chilled space to fill, the Clydebank retailer also ensures she's offering a wide selection complete with the latest on-trend NPD.
She said: "I will tend to go through the Scottish Grocer magazine to see what's new and if there's something in there that would suit the store then I'll get it in and sometimes do a testing for it.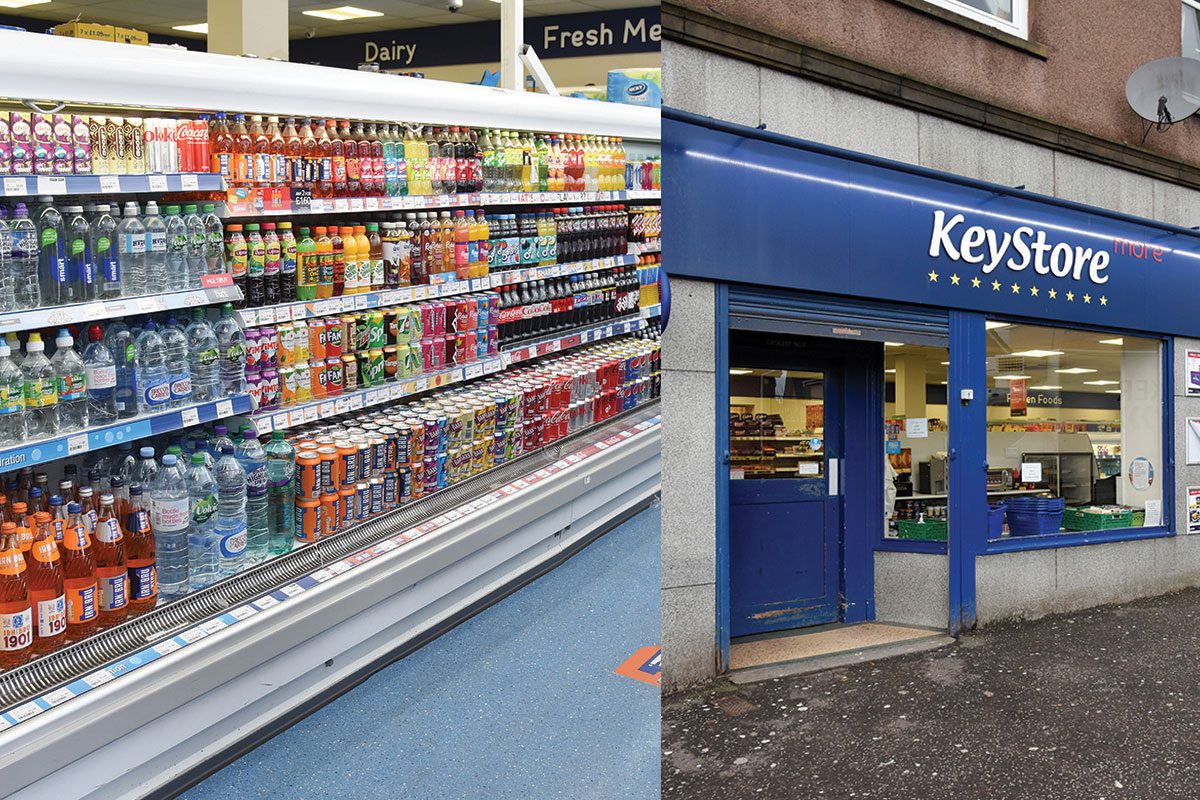 "We'll also put them right at the door to make sure that customers can't miss them as soon as they walk into the shop.
"Because of this we carry hundreds of soft drinks now, last I checked I think there were around 120 lines in the store, but it may be even more than that.
"That's what we do with everything, and I think that's why we won the award, we had certain things in stock that might not have been seen in other stores."
Scottish Grocer Awards judges aren't the only ones impressed by Tracy's wide selection, as proven by the store's revenues. Daily soft drinks category are now in the region of £500.
Tracy attributed part of that success to switching suppliers.
The store has shifted from sourcing soft drinks from Cooperative Retail Trading Group to Glasgow-based JW Filshill. It's a move that's brought a bit of freedom for Tracy, who said she is no longer restricted by strict planograms and can now choose exactly what she stocks and where it goes.
She said: "When I first started in the shop, we bought from the Co-op, so everything had to be structured with planograms and we couldn't change from them.
"It was really hard to be honest, because people in this area buy different things even compared to shops just down the road.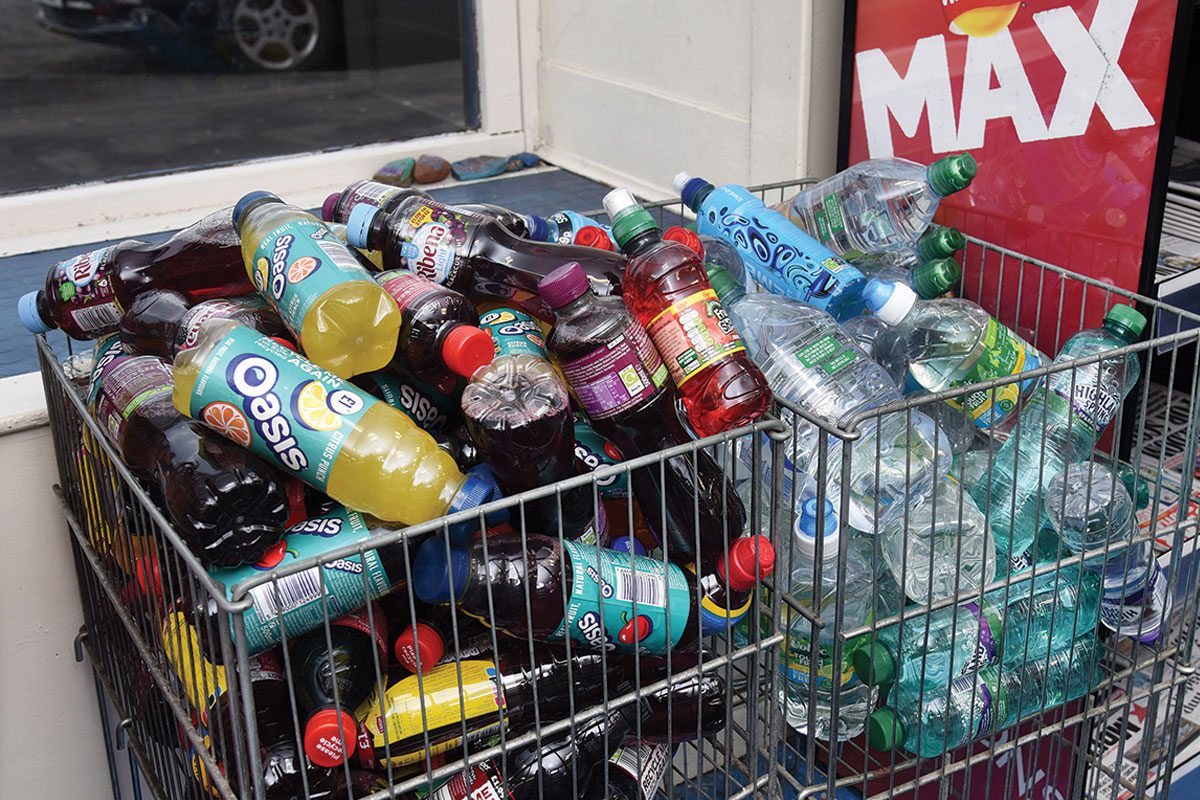 "But with Filshill, I can bring in what I like, and I can change it to make sure it will sell, and it helps to cut down on any waste that wouldn't normally sell."
It's clearly a winning strategy for customers' health too, as Tracy said she has also been expanding her range of better-for-you soft drinks.
To encourage customers to pick up healthier options in store, Tracy has been prioritising shelf space for low and no sugar soft drinks.
She said: "To start with, folks were still picking up the unhealthy drinks so we would encourage them to try out the low and no sugar variants available at the time.
"After a while, they said they couldn't even taste the difference, so we decided to cut down on the full sugar drinks in store and it has really worked, we haven't even seen much of a difference in sales."
The health and wellbeing of the store's customers has been particularly high on the agenda for Tracy during the pandemic, with the retailer and her team stepping up to support those in need.
Customers that were stuck self-isolating during lockdowns were given the store's phone number so that they could order their shopping, which Tracy would then personally deliver to them.
Tracy's delivery service was also more than a standard c-store offer. Due to the forced closure of non-essential retail businesses at the height of Covid restrictions, Tracy's customers complained they couldn't access books or DVDs.
The community-minded retailer took note and started a collection for both in-store. Customers were then invited to take what they please, provided they also made a charity donation, which Tracy said was used to support the local community.
"Getting involved with the community is so important, we are a community shop, so we want to get involved with them and make sure they are well looked after.
"During the pandemic we saw on Facebook that the local children's breakfast club was broken into.
"At the time I had about £200 in donations from the tin, so we used this money to buy things like porridge, milk, bananas and cereal bars, all healthy stuff, and donated it to this breakfast club," she said.
Other organisations benefiting from Clydebank Co-op Keystore More Kilbowie donations include Clydebank Football Club and the West Dunbartonshire Foodbank.
Tracy and her team's hard work hasn't gone unnoticed. JW Filshill recently invited the store to participate in a deposit return scheme trial, in preparation for DRS going live in Scotland in August 2023, and Tracy said the store will give it "100%".
"It was nice to be picked out of all the different stores as well, Filshill has already chatted with me and showed me the new machines they would be bringing in so I have an idea of the size of them and where they could go in store," she said.
There's plenty in the pipeline beyond DRS pilots at Clydebank Co-op Keystore. Tracy said the store will soon have a new floor, counters and a hot food counter.
"Aside from that, we'll be bringing in a whole new till range and all the cigarettes are coming off the gantry and going into drawers, that's the next step for the store," she said.