Premiumisation in the off trade creates opportunities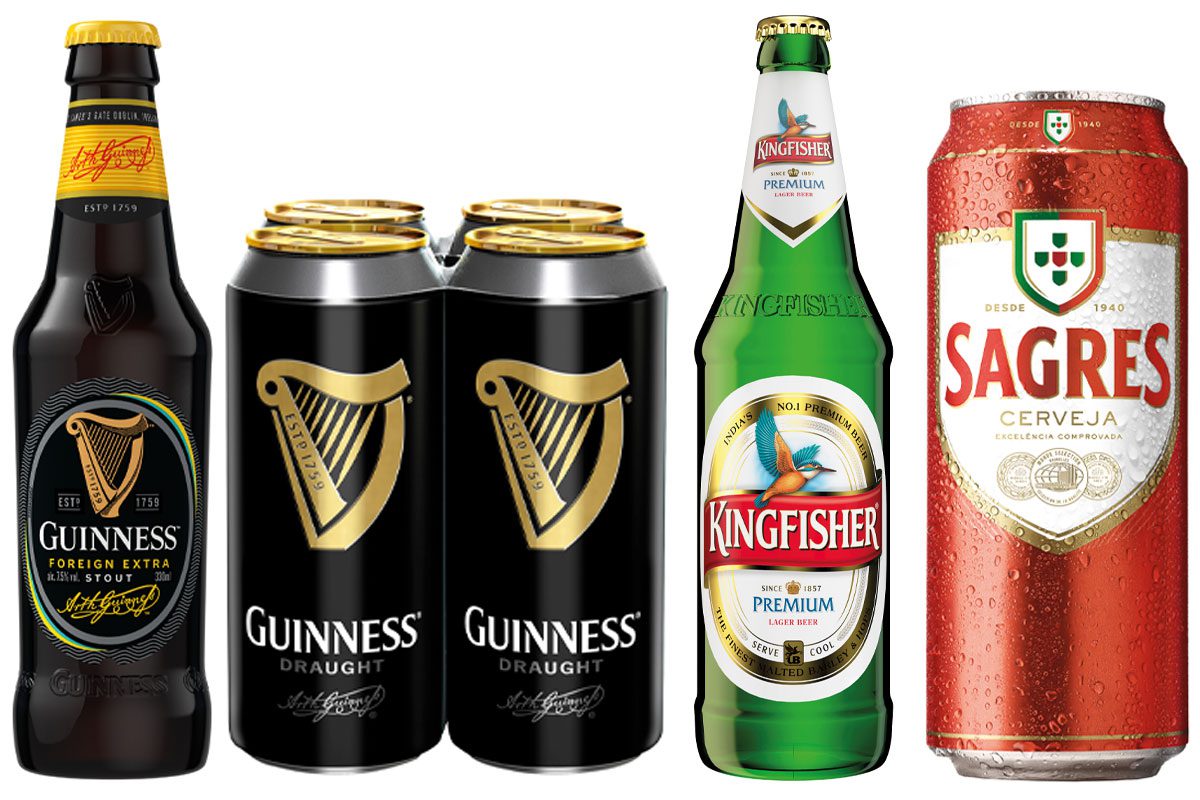 THE off trade has thrived during the pandemic, as local convenience stores plugged the hospitality-shaped gap created by Covid restrictions.
Can that strong performance be maintained in 2022, when everyone will hope to see the back of Covid?
According to beer brands, there's every reason for retailers to be optimistic, as consumers have woken up to the excellent ranges many c-stores now offer.
• Maintaining the gains of lockdown will be high on the agenda for off trade retailers and Alex Dullard, head of customer marketing at BrewDog, reckons a healthy craft range makes for an attractive offer.
"We've had a very positive year in all markets. Craft continued to be the best performing category, growing faster than ale, stout, cider, perry and lager.
"This growth has continued throughout the pandemic. With the on trade closed for such a substantial period, shoppers increased at-home drinking and looked to replicate the more premium experience they missed out of home," he said.
Dullard highlighted BrewDog's recently launched Mixed Packs as a key recruitment tool for the craft category in the off trade – allowing customers to explore a broader variety of beers.
"Our research shows that 50% of first-time purchases come from multi-packs, and larger mixed formats significantly over index with first time buyers.
"By working with our customers to increase distribution of these formats, we have been able to engage more shoppers to trade up in weight of purchase and encourage them to return to the category," he said.
Scottish craft brewers aren't the only brands to have benefitted from increased off trade footfall.
• John Price, head of marketing at KBE Drinks, the firm behind brands such as Kingfisher and Sagres, said international brews have been hitting the mark with c-store shoppers.
"Premium world beers and ciders were very much on the rise before the pandemic, remained so throughout the pandemic, and will continue to flourish as the pandemic hopefully subsides over time and a more 'normal' life returns.
"KBE brands like Kingfisher and Sagres have both enjoyed stellar performances in the off trade over the last 12 months, with Kingfisher growing 18% and Sagres by 163%, albeit from a relatively small base, proving that consumers are increasingly looking to move away from more mainstream options and experiment with new and exciting brands," he said.
Price added that KBE Drinks is also poised to pick up more sales from the craft segment, thanks to securing exclusive UK distribution for New Zealand based Yeastie Boys Brewing Company.
"Initially our partnership will look to capitalise on the current trend for flavourful yet easy-drinking lagers and pale ales from credible craft brewers so we will be focused on driving distribution for Big Mouth Session IPA and brand-new super drinkable lager, Superfresh," he said.
• Craft may be flavour of the moment for many, but stalwart brands from the on trade should feature prominently in the off trade according to Lauren Priestly, head of category development for the off trade at Diageo.
Priestly said that Diageo's flagship stout brand Guinness continues to go from strength to strength – and those stores that offer a selection of pack sizes stand to benefit.
"Retailers that provide a variety of different formats and products within the Guinness portfolio will reap the benefits of doing so.
"For example, Guinness Draught in Can is available in both four-pack and 10-pack formats which allows customers to recreate the Guinness 'on tap' experience from the comfort of their own homes," she said.