Hovis talks category trends and in-store bakery growth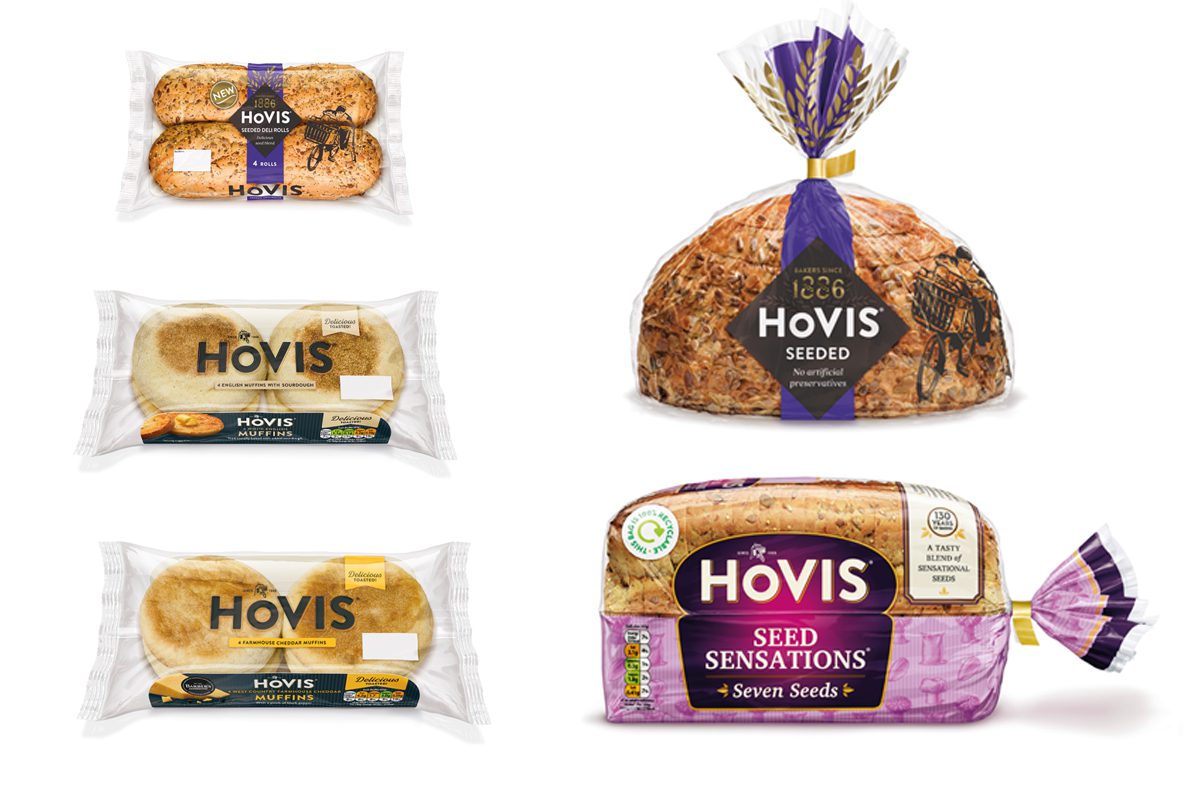 BREAKFAST is big business in the UK – really big business.
According to NielsenIQ Scantrack data for the year to 4 December 2021 (excluding the discounters) breakfast bakery products were worth £599 million in the UK, growing at 6.9% – a £38.7m uplift on the previous year.
The biggest increase came from in-store bakery continental products, such as croissants and pains au chocolate. In-store bakeries sold an additional £23.7m in 2021 compared to 2020, although this is at least partly a reflection of poorer performance in the first year of the pandemic.
Within in-store bakery, pre-packaged continental breakfast has shown consistent growth over the last two years, with an increase of £15m in 2021 compared to the previous year.
Croissants were the top performer in growth terms, contributing an additional £9m to the category, followed by pains au chocolat up 33.2m and crepes, which pulled in an extra £2.9m.
Growth may have been strong over the last year, but with the pandemic hopefully having less of an effect on category trends in 2022 – what can retailers expect from in-store breakfast bakery products in the future?
Thomas Pook, national account manager at Hovis, suggested there are reasons to be optimistic about the category's prospects, as post-pandemic economic conditions look likely to steer shoppers towards in-store bakery products.
He said: "In times of economic difficulties, shoppers may increasingly turn to 'affordable luxuries', and bread and bakery products are no exception here.
"In pre-packaged bread, premium loaves increased their unit share from 31.8% in 2018 to 35.1% in 2021.
"Similarly, bread with seeds and grains, which generally has a higher retail price than other types of bread, is the most resistant to category decline, with overall sales at -1.5% year-on-year, vs. -4.9% for total pre-packaged bread. Hovis Seed Sensations, the category leader, is actually growing at 6.3%."
The pandemic may have introduced more consumers to premium in-store bakery and loaves, but the category's evolution hasn't just been driven by Covid disruption.
Pook said that before the pandemic, UK consumers were already starting to make more of the breakfast occasion, "with brunch in particular on the rise."
"A Kantar study showed that brunches accounted for 14.1% of all at-home breakfast occasions over the 12 months to 21 April 2019, up 13.7% two years previously, and this continues to grow," he said.
Hovis stands ready to cater to this demand, according to Pook, who highlighted some of the firm's NPD activity over the last year.
In April 2021, Hovis launched its new Hovis Bakers Since 1886 range, including two half-cob loaves: white and seeded.
November saw the bakery brand introduce Hovis Bakers Since 1886 Deli rolls, while in January of this year, crumpets were added to the 1886 range.
Growth figures for pre-packaged breakfast bakeries suggest stocking up on products that cater to the brunch occasion is something of a no-brainer, as Pook explained.
"The biggest sectors in pre-packaged breakfast bakery are crumpets, croissants, brioche rolls, pancakes and English muffins, accounting for over 75% of sales in the latest years.
"Combined, these products grew sales by 2.7% compared with the previous year, so our recommendation is that retailers should offer at least one product of each type on their shelves.
"We'd recommend that stores enhance their pre-packaged products wherever possible, e.g. an in-store bakery with products to help create a more special breakfast or brunch," he said.