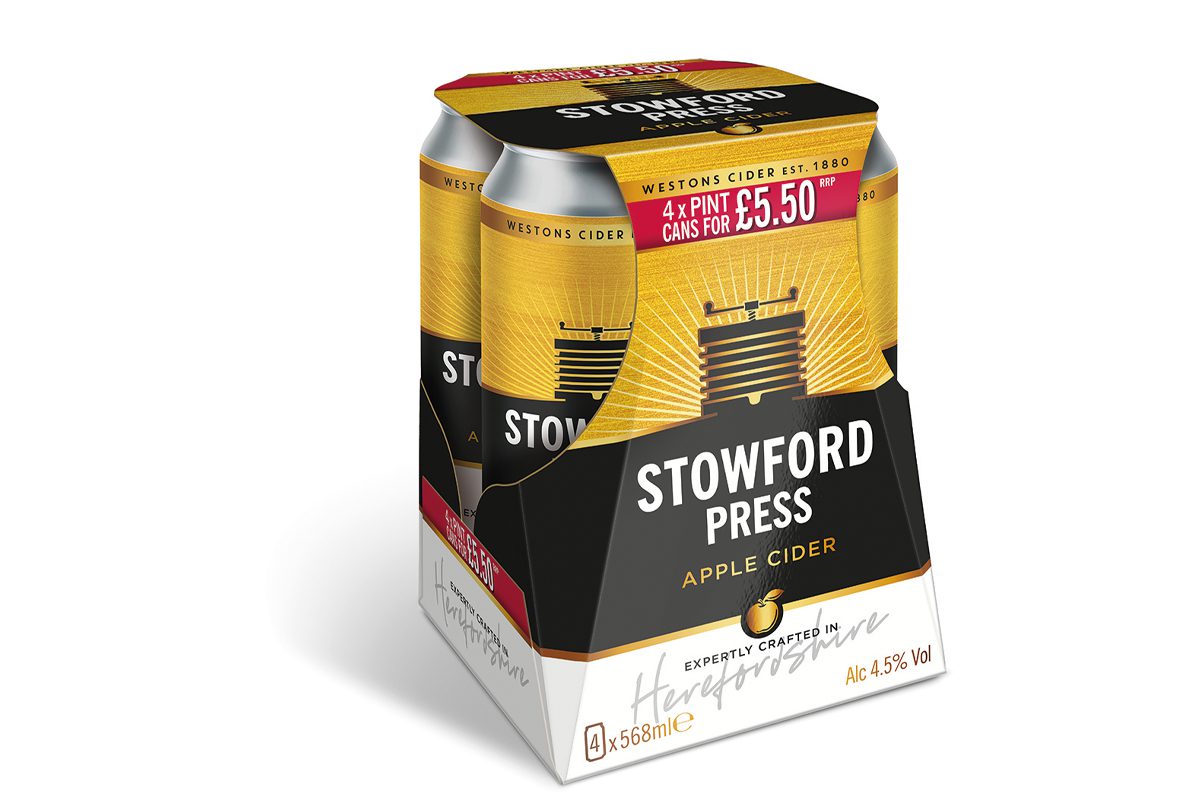 STOWFORD Press Apple Cider is now available in a price-marked four pack.
The new pint can PMP multipack is marked at £5.50. Westons Cider, the firm behind Stowford Press, reckons the new format will help "cater to increased demand for premium serves at home."
Holly Chadwick, brand manager for Henry Westons and Stowford Press at Westons Cider, said: "It's no secret that, as a nation, we love to sip on a pint in our favourite pub.
"This is reflected in the performance of Stowford Press, which is currently the third largest draught apple cider in the on trade.
"However, in the wake of the pandemic, we've seen an increasing number of Brits try their hand at recreating the pub and bar experience at home. As a result, retail sales of Stowford Press have soared and it's clear there's an opportunity to drive this further."