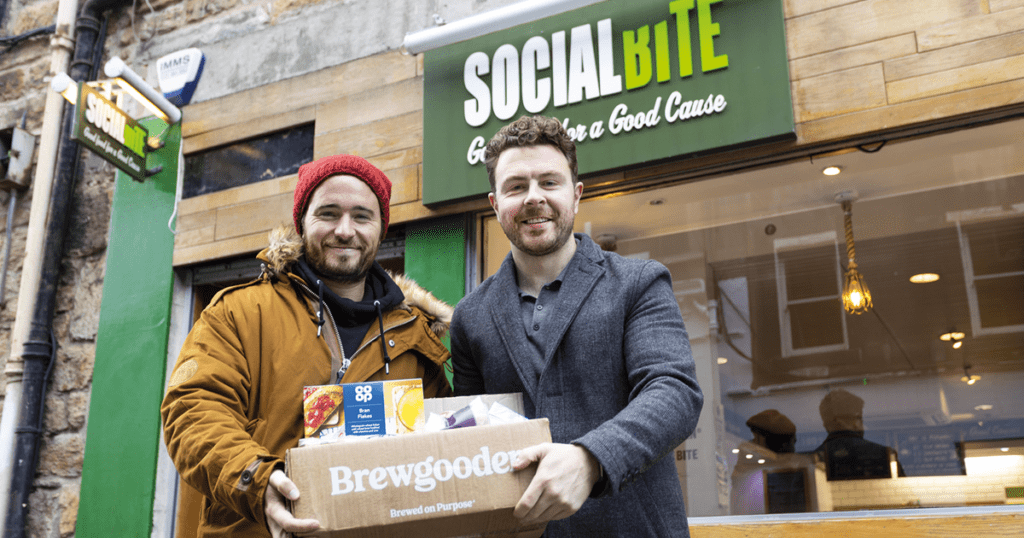 TWO Scottish entrepreneurs joined forces over the festive period to provide meals for the homeless at Christmas.
Beer brand Brewgooder spent the festive period encouraging its customers to make donations to Social Bite – the sandwich shop brand that provides meals for homeless people.
Brewgooder also matched donations made through its website over the period. The Festival Kindness campaign aimed to provide 300,000 meals over Christmas.
Alan Mahon, co-founder of Brewgooder, said: "Every time someone drinks one of our beers, they know they are helping to give someone a better life."