Barr sees opportunity for Rubicon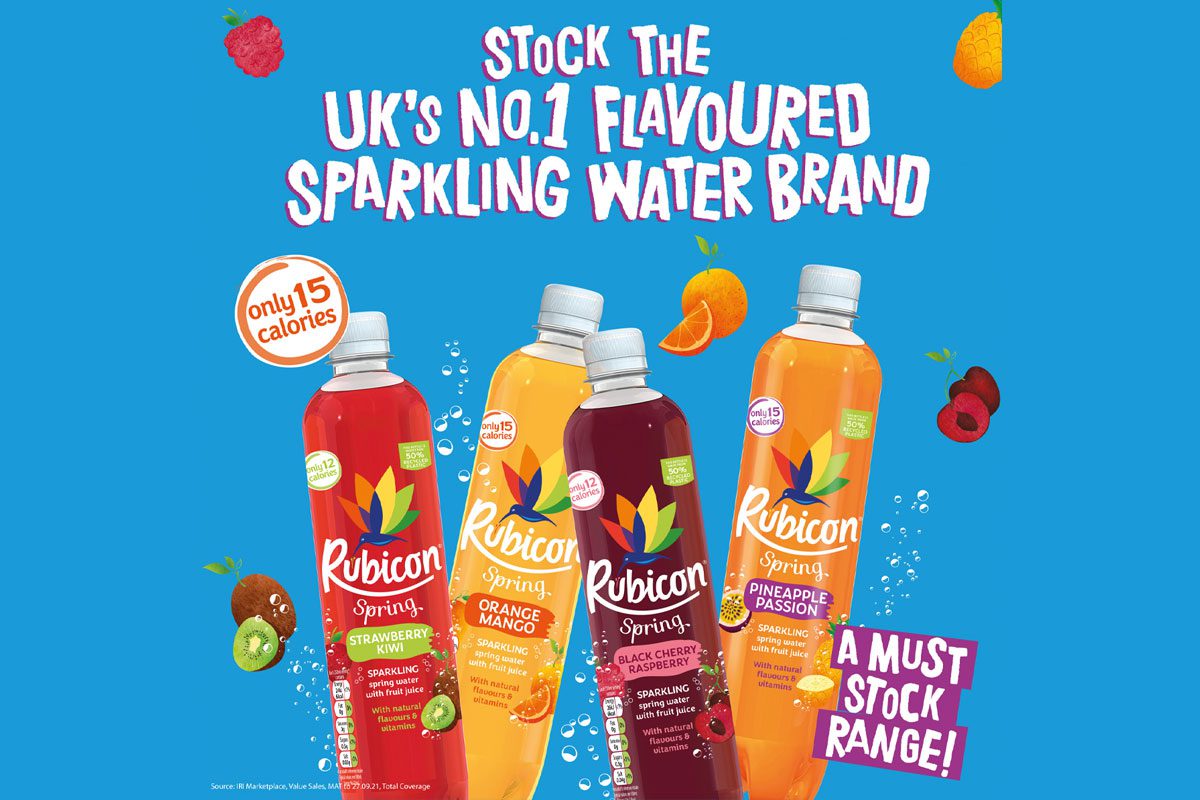 JANUARY is seen as a month for cutting back and AG Barr reckons more health conscious consumers will seek out flavoured water options.
The Scottish soft drinks giant said that drinking more water is the number one healthy change that shoppers are looking to make. It also highlighted Dunnhumby Health research that revealed almost half of UK consumers dislike drinking water and prefer flavoured drinks.
To appeal to these consumers, Adrian Troy, marketing director at AG Barr, suggested retailers stock up on flavoured brands like Rubicon Spring. Troy said these offer consumers a way to enjoy a healthier drink that combines sparkling spring water with fruit juice.
"Rubicon Spring is a must stock as the high taste, low calorie alternative that shoppers are looking for – a bridge between the healthiness of water and the taste of carbonated fruit drinks," he said.
Troy said each of its Rubicon Spring drinks contain 15 calories or fewer per bottle. The range also offers plenty of variety, with flavours such as Strawberry Kiwi, Lemon Lime, Orange Mango, Black Cherry Raspberry, and new addition Pineapple Passion.
Troy said that the launch of the latest variant was met with excitement from shoppers.
"Earlier this year, Barr Soft Drinks launched Rubicon Spring Pineapple Passion, targeting shoppers at the water fixture, who are looking for an exciting new flavour.
"Where stocked, this 500ml SKU has already grown to be the third best-selling flavour in the range, behind Black Cherry & Raspberry and Orange & Mango," he said.
Troy reckons increased demand for healthier drinks options will lead to incremental sales for retailers and he highlighted IRI data that found Rubicon Spring was the UK's number one flavoured sparkling water drink in the 52 weeks ending 13 June 2021.
To help keep this popularity going in the new year, Troy recommended stocking the full range of Rubicon Spring in the right space with plenty of visibility to help drive sales with consumers.
To help push these sales, Troy said Rubicon will be subject to a "burst of social media activity" in January through partnerships with popular health and fitness Instagram influencers to build on the 'No Added Boring' campaign.
He said: "Stocking the full range of Rubicon Spring with the right space and visibility, utilising exciting POS, will ensure that retailers maximise the sales opportunity created from shoppers trying to kickstart the new year with a healthier lifestyle."