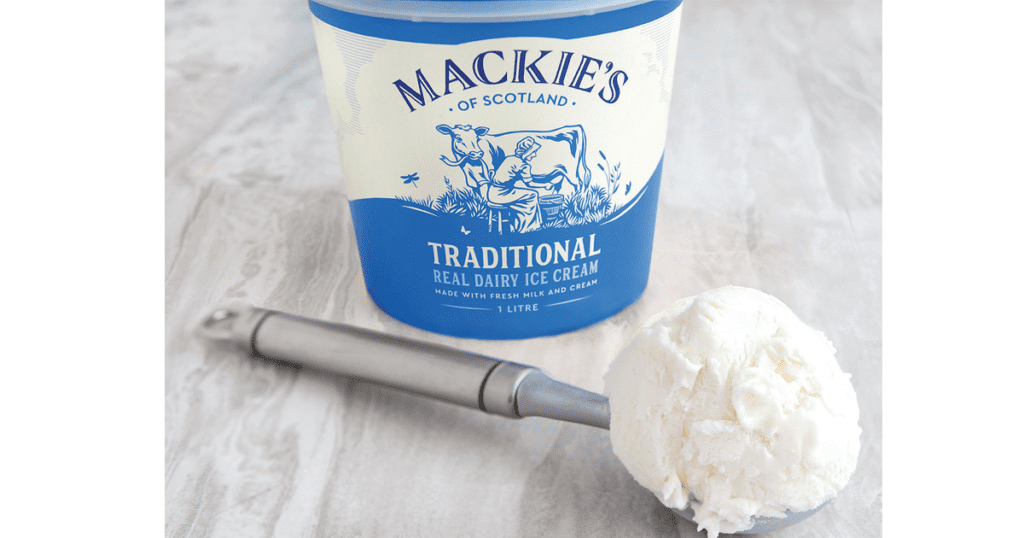 SCOTTISH dairy brand Mackie's has gone under the microscope, in a bid to show the benefits of its new freezer system.
Mackie's of Scotland has claimed that switching to its new Starfrost freezing system has led to a boost in quality for the brand, and the firm tasked scientists from Robert Gordon University to corroborate the results.
By measuring the size of its ice crystals through a 200-times magnified lens, Mackie's found that its ice crystals have shrunk and become more rounded, leading to a "smoother, creamier mouthfeel."
According to Mackie's, the new equipment means its ice cream is also less prone to becoming icy while in freezers in stores or during distribution.
Dr Kerr Matthews, lecturer in Pharmaceutical Sciences at Robert Gordon University, said: "We found the ice crystals in ice cream from the new freezer to be smaller and rounder due to the faster and more efficient freezing time. The less angular and more spherical ice crystals result in a smoother texture and creamier taste of the ice cream."
Kirstin McNutt, development director with Mackie's of Scotland, said: "Our ice cream has always been known for its smoothness due to the real dairy ingredients.
"We are delighted to find that the new freezer has elevated this even further – making the taste and texture ever better for our consumers."
The new freezer is one component in a £4.5 million low carbon refrigeration investment project at Mackie's of Scotland.