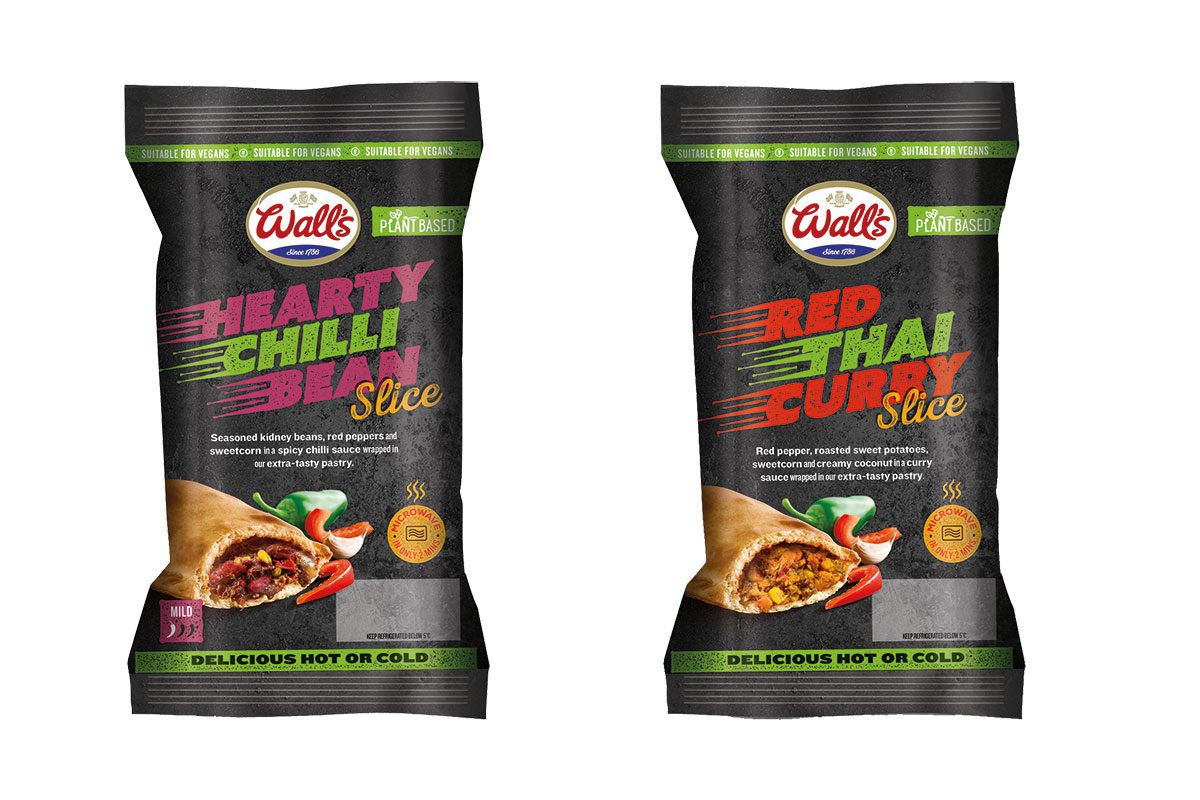 VEGANS looking for a convenient hot snack with minimal fuss are catered to through the latest launch from Wall's Pastry.
The brand has expanded its microwaveable slices range with the launch of two new vegan flavours.
Wall's new flavours are Red Thai Curry Slice and Hearty Chilli Slice. The vegan slices join Wall's Pastry's existing microwave range, which includes Mexican Chicken Fajita, Chilli Beef Burrito, Nacho Chilli Cheese, and Piri-Piri Chicken.
The Red Thai Curry Slice variant is made with roasted sweet potatoes, red peppers and coconut in a curry sauce. It contains 9.3g of protein and 394 calories per pack.
Hearty Chilli Bean Slice comprises kidney beans, red peppers and sweetcorn in a spicy chilli sauce. It contains 8.5g of protein and 371 calories per slice.
Both plant-based Wall's Pastry products were launched in selected Tesco stores last month.
Both variants are available in 180g packs, priced at £1.50.
Mike Holton, brand manager at Wall's Pastry, said: "Moving away from meat-eating should never mean compromising on taste, or convenience. Our microwave slices are designed to fit into busy routines."